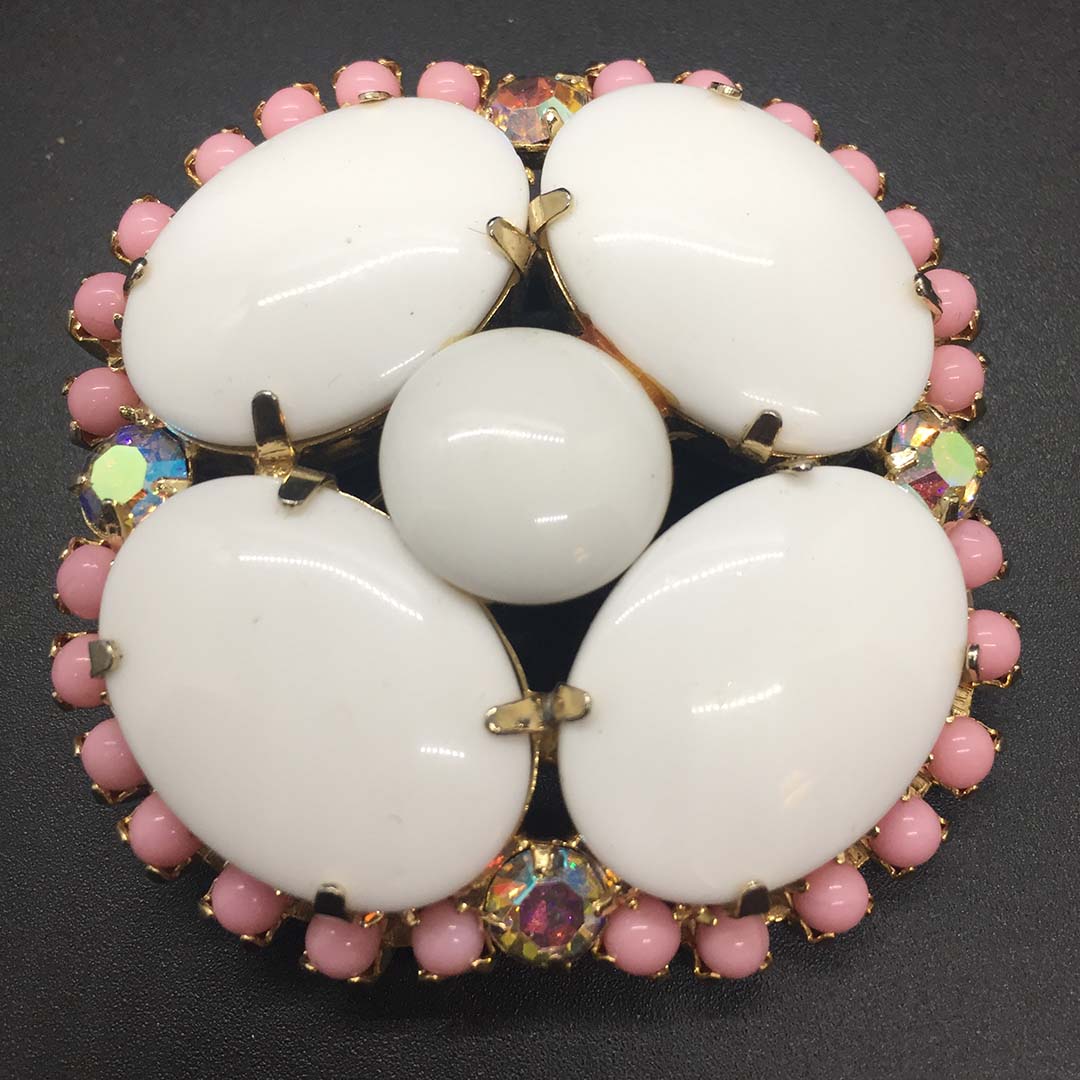 Vintage Rhinestone Brooch with Luscious Large Oval Milk glass Cabochons
September 24, 2021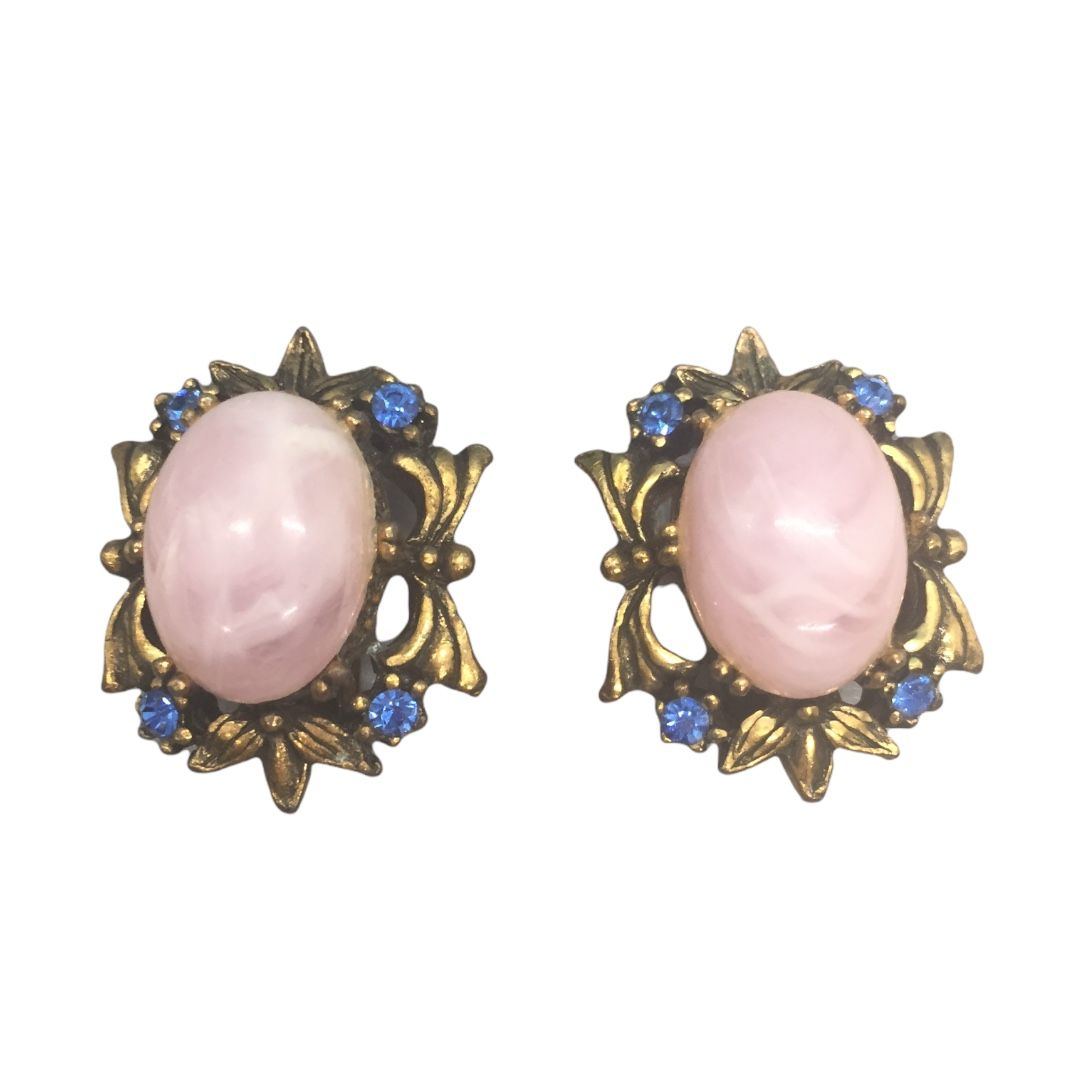 Vintage Faux Rose Quartz Cabochon Rhinestone Clip Back Earrings
September 24, 2021
Vintage Floral Pastel-Color Rhinestone Scatter Pin
$24.00
Scatter pins come in all shapes and colors and are intriguing when worn in clusters. Floral scatter pins make a great choice as the central focal point to your grouping. This particular set looks fabulous on a jacket when worn with other pins or simply by itself. This piece features a floral stamping surmounted by a large rhinestone with rhinestone "branches." The earrings also feature the floral stamping flanked by pastel-colored rhinestones. The set is designed with swedged construction. Be sure to look at our other rhinestone scatter pins. If multiple scatter pins are purchased, please note we will refund you the excess shipping.
1 in stock
• SKU: US-BC-2021-09-18 16.10.59-50-vjc-a-2
• Designer or Maker: Unknown
• Mark: None
• Style: Scatter pin
• Circa Date: 1950s
• Condition: Excellent. Does not seem to have been worn.
• Age Group: Adult
• Color: Gold, Blue, Pink, Yellow, Green
• Material: Brass, gold-tone plate, glass/crystal
• Size or Measurement: Approx. 1 13/16″ t.l. x 1 5/8″
• Type: Floral motif, Floral spray, Scatter pin, Scatter jewelry, 1950s jewelry, 1950s brooches, Gold-tone brooch, Floral scatter pin, Pastel-color rhinestone pin.