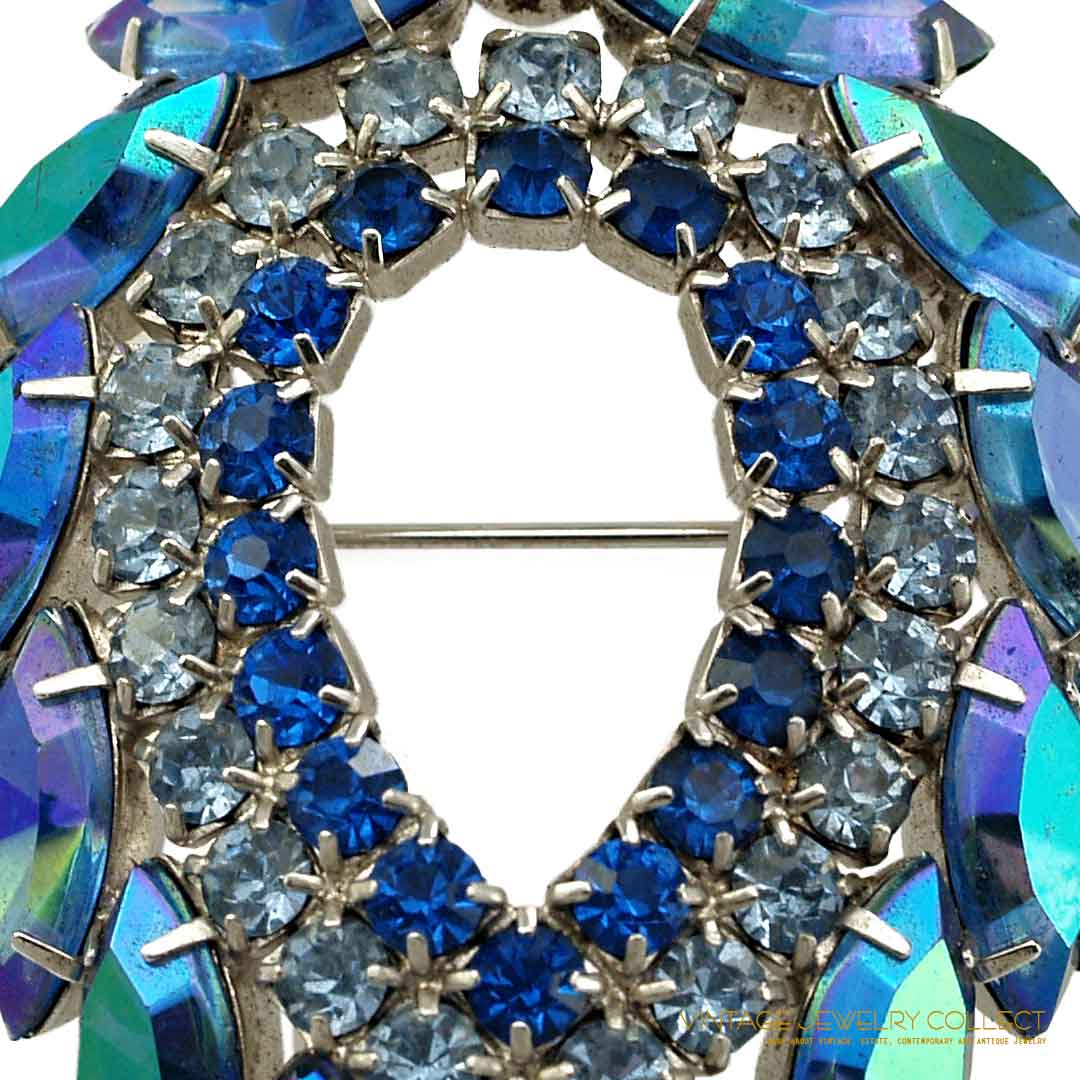 Beautiful "Blue Lagoon" Sarah Coventry Brooch by D & E
August 25, 2014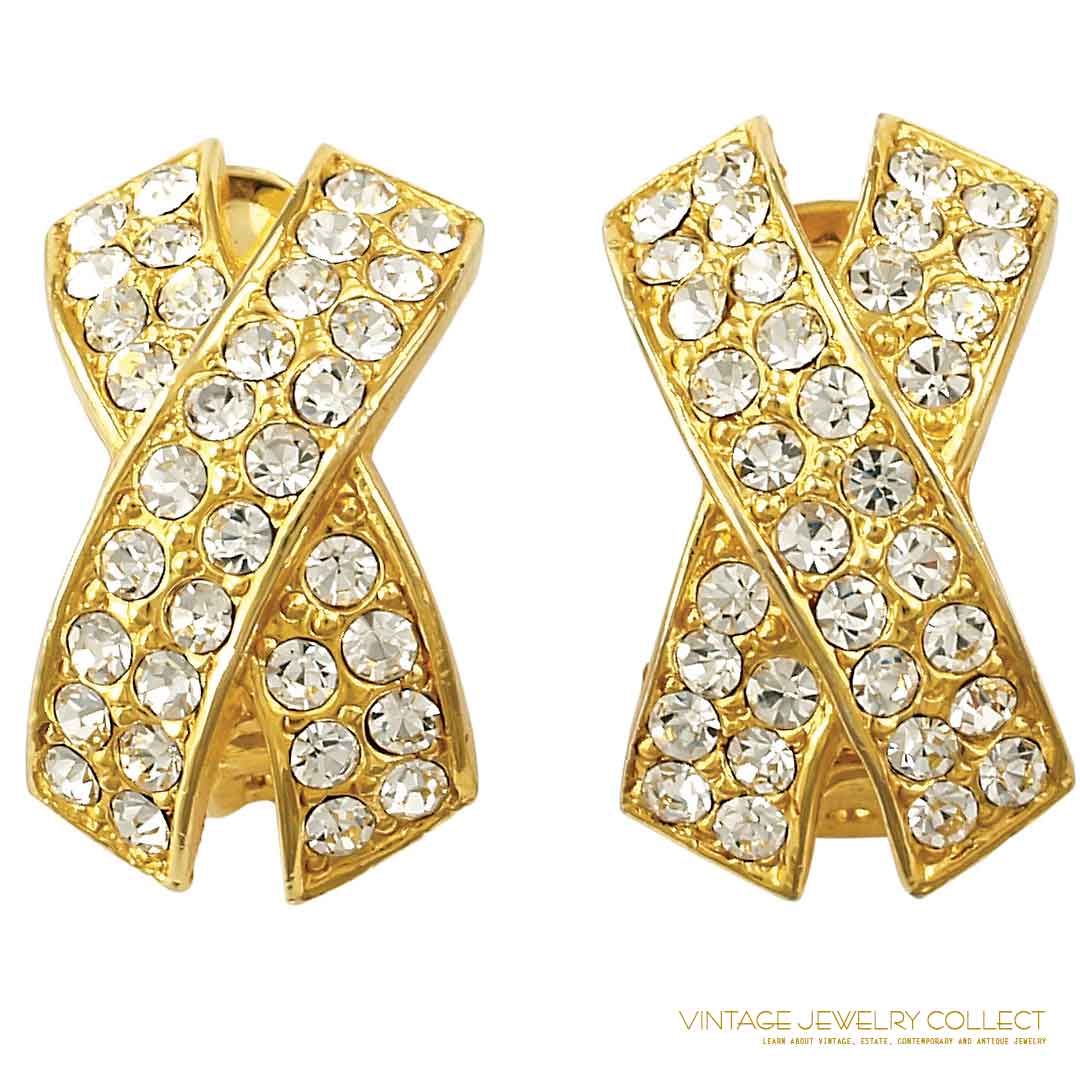 Vintage 1980s "X" Motif Rhinestone Earrings in Gold-colored Metal with 34 Rhinestones
August 27, 2014
Vintage Frosted Blue Rhinestone Collar Necklace
$29.00
Title: Vintage Frosted Blue Rhinestone Collar Necklace
SKU: US-NE-11062011_46-50s-vjc-a-4
Designer or Maker: Unknown
Mark: Unsigned
Style: Collar Rhinestone Necklace
Circa Date: 1950s
Condition: Excellent vintage condition. Minor wear on back.
Age Group: Adult
Color: Silver tone, silvertone, silver-tone, blue
Material: brass, silver-tone plate, glass
Size or Measurement: 16″ end to end x 5/8″ w.
Type Vintage jewelry, Vintage jewellery, bridal jewelry
1 in stock
Title: Vintage Frosted Blue Rhinestone Collar Necklace
Description: Wonderful frosted blue rhinestone collar necklace featuring what appears to be aquamarine chatons and frosted light sapphire cabochons. The piece looks similar in nature to a frosted star cabochon. Perfect piece for a bride or bridesmaid.
SKU: US-NE-11062011_46-50s-vjc-a-4