Vintage Open Metal-work Rhinestone Oval Pin
September 30, 2021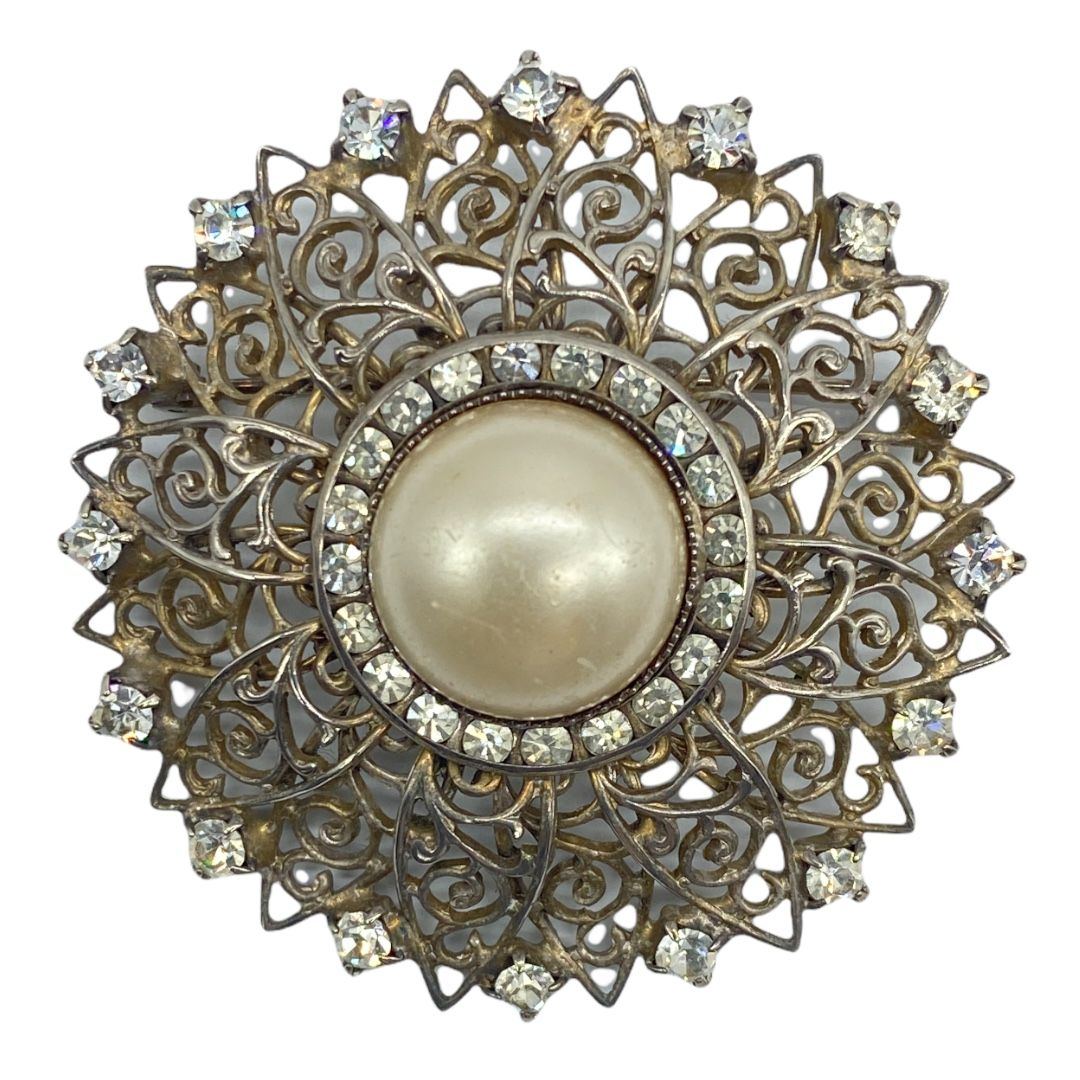 Vintage Filigree Rhinestone and Faux Pearl Brooch
October 1, 2021
Vintage Pastel-Color Circle Pin
$15.99
Lovely vintage pastel-color circle pin with yellow, pink, green, blue colored rhinestones. Simple design that works well with a scarf, purse, coat or jacket.
1 in stock
• SKU: US-BC-2021-09-21 16.39.34-50-vjc-a-1
• Designer or Maker: Unknown
• Mark: None
• Style: Circle pin
• Circa Date: 1950s
• Condition: Great!
• Age Group: Adult
• Color: gold, yellow, pink, green, blue.
• Material: Brass, gold-tone plate, glass/crystal
• Size or Measurement: Approx. 1 3/8″ across
• Type: 1950s brooch, Easter color brooch, Pastel colors brooch, Circle pin, Scatter pin.