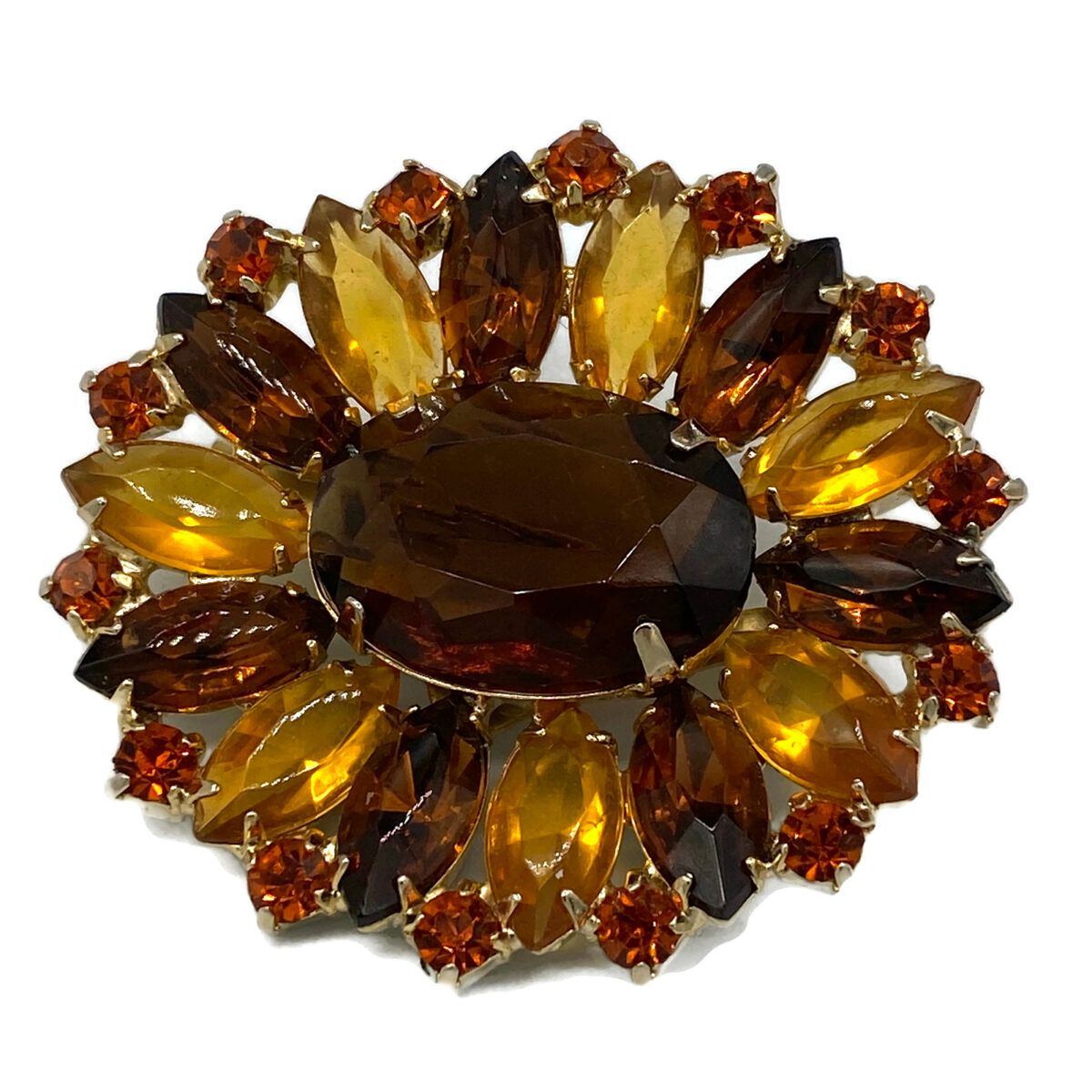 Fabulous Amber and Honey Yellow Rhinestone Brooch
June 28, 2021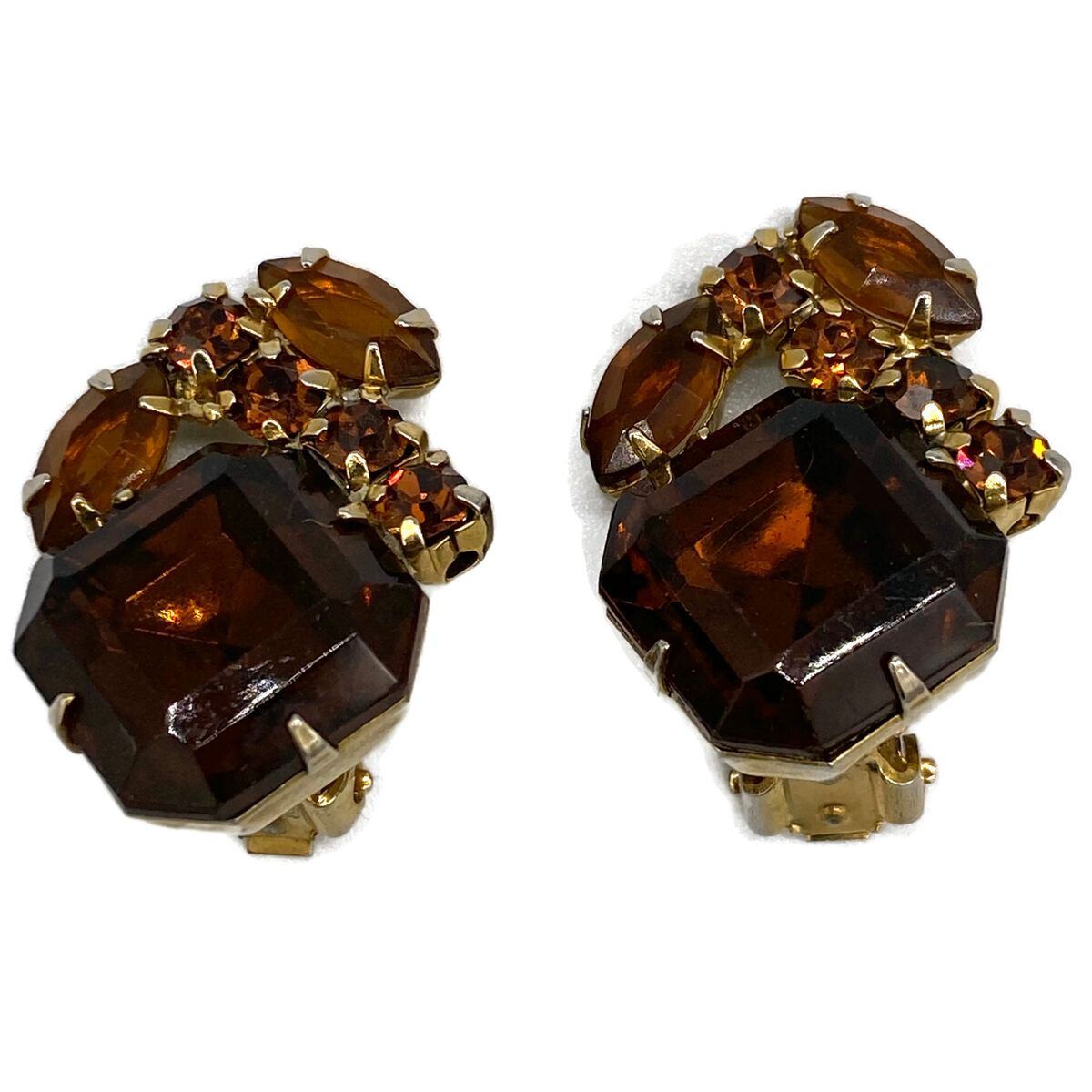 Fabulous Vintage Topaz Rhinestone Clip Earrings
June 30, 2021
Huge Vintage Abstract Amber Rhinestone Brooch
$59.00
Fabulous rhinestone floral spray to make an impressive entrance. Great neutral color will complement any outfit. Can be dressy or dress down. It has the Judy Lee vibe with the swedged construction. Please note color may vary some as illustrated by images.
1 in stock
• SKU: EI-BC-2020-11-27 16.14.00-50-tjs-a-1
• Designer or Maker: Unknown
• Mark: None
• Style: Floral Spray
• Circa Date: 1950s-1960s
• Condition: Great. There appears to be a darkened stone that looks "amberish" in color.
• Age Group: Adult
• Color: Amber shades of brown
• Material: Brass, gold tone plate, glass, crystal
• Size or Measurement: approx. 3 7/8″ x 3 1/4″
• Type: Vintage rhinestone brooch, amber brooch, floral spray brooch, Vintage jewelry, Vintage jewellery, swedge construction, vintage brooch, boho jewelry, dress down jewelry, vintage costume jewelry