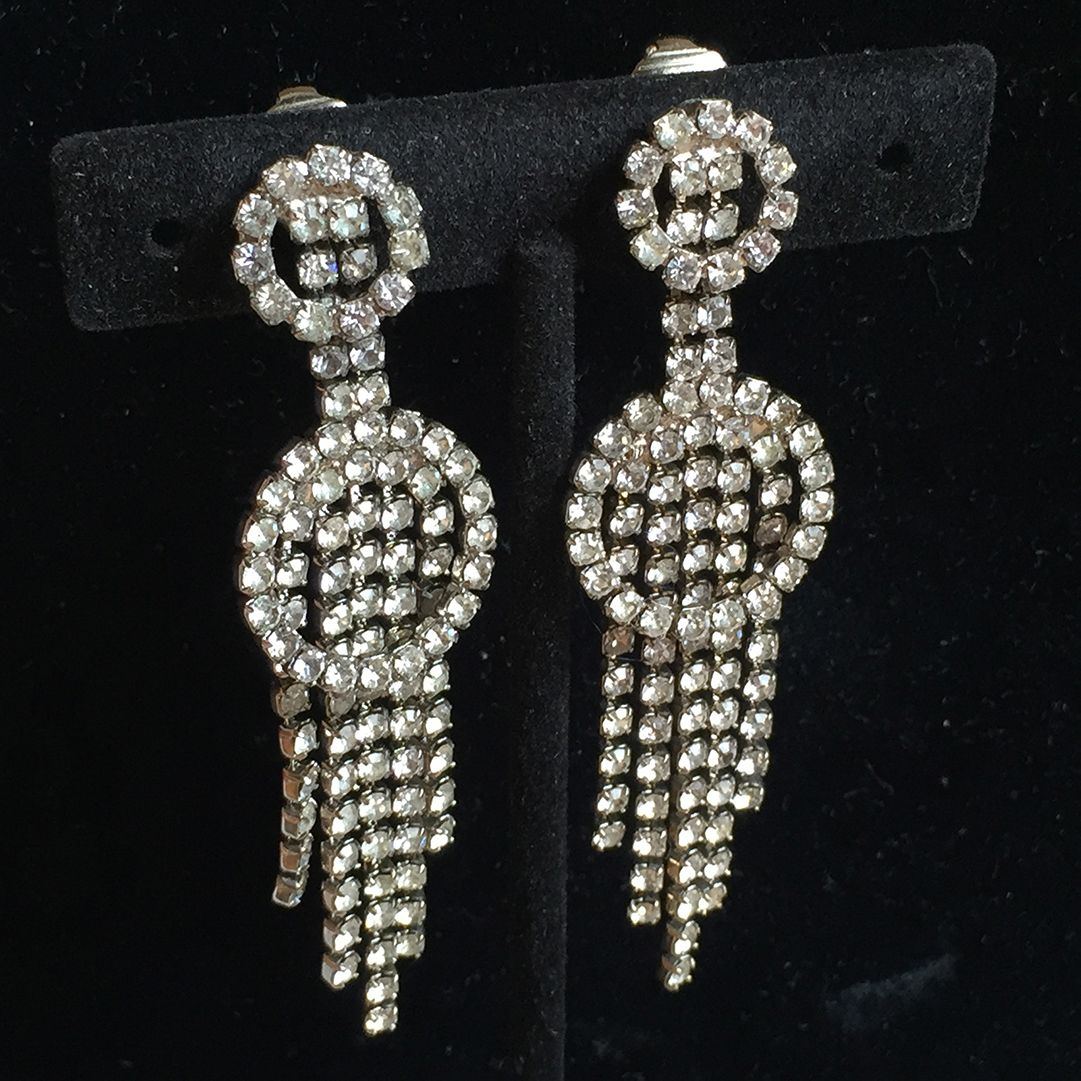 Vintage 1950s Deco-style Rhinestone Drop French Clip Earrings
July 5, 2021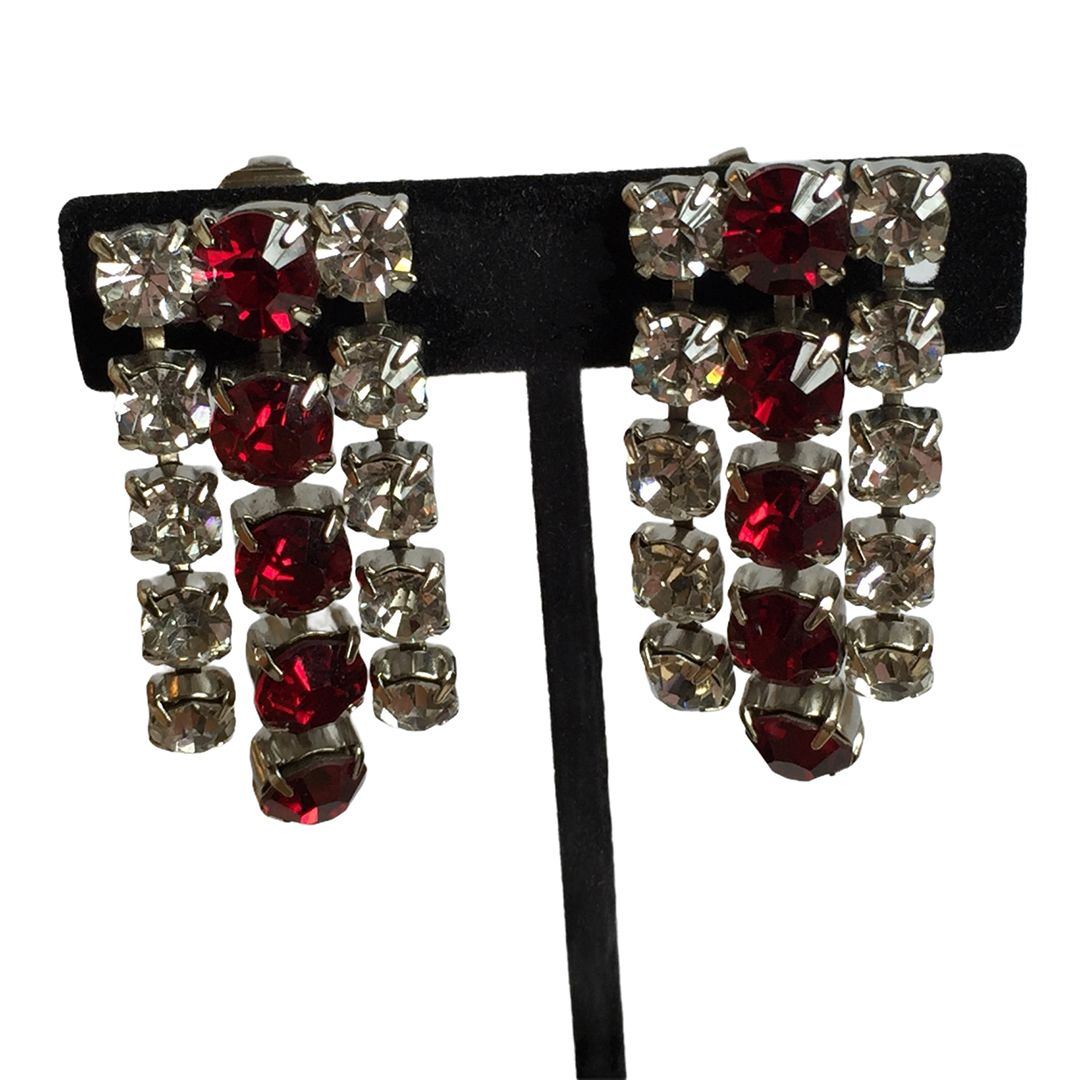 Vintage c. 1960s Red and Crystal Colored Rhinestone Earrings
July 5, 2021
1930s Cobalt Blue Faceted Crystal Dangle Screw back Earrings.
$22.00
These are sweet and simple pendant earrings suspending a light blue faceted crystal terminating with a vibrant cobalt blue bi-cone crystal bead. The surmount has a floret cup surmounted by a rounded edge bead.
1 in stock
• SKU: US-ER-2019-12-18 15.32.01-30-tjs-a-2
• Designer or Maker: Unknown
• Mark: None
• Style: Pendant or dangle earrings screw backs
• Circa Date: 1930s
• Condition: Terrific for age, metal does show patina.
• Age Group: Adult
• Color: brass, light blue, cobalt blue
• Material: brass, crystal, glass
• Size or Measurement: 1 9/16″ x 1/2 w.
• Type: 1930s earrings, dangle earrings, bead earrings, Czech-style, screw back earrings, Vintage jewelry, Vintage jewellery, vintage costume jewelry