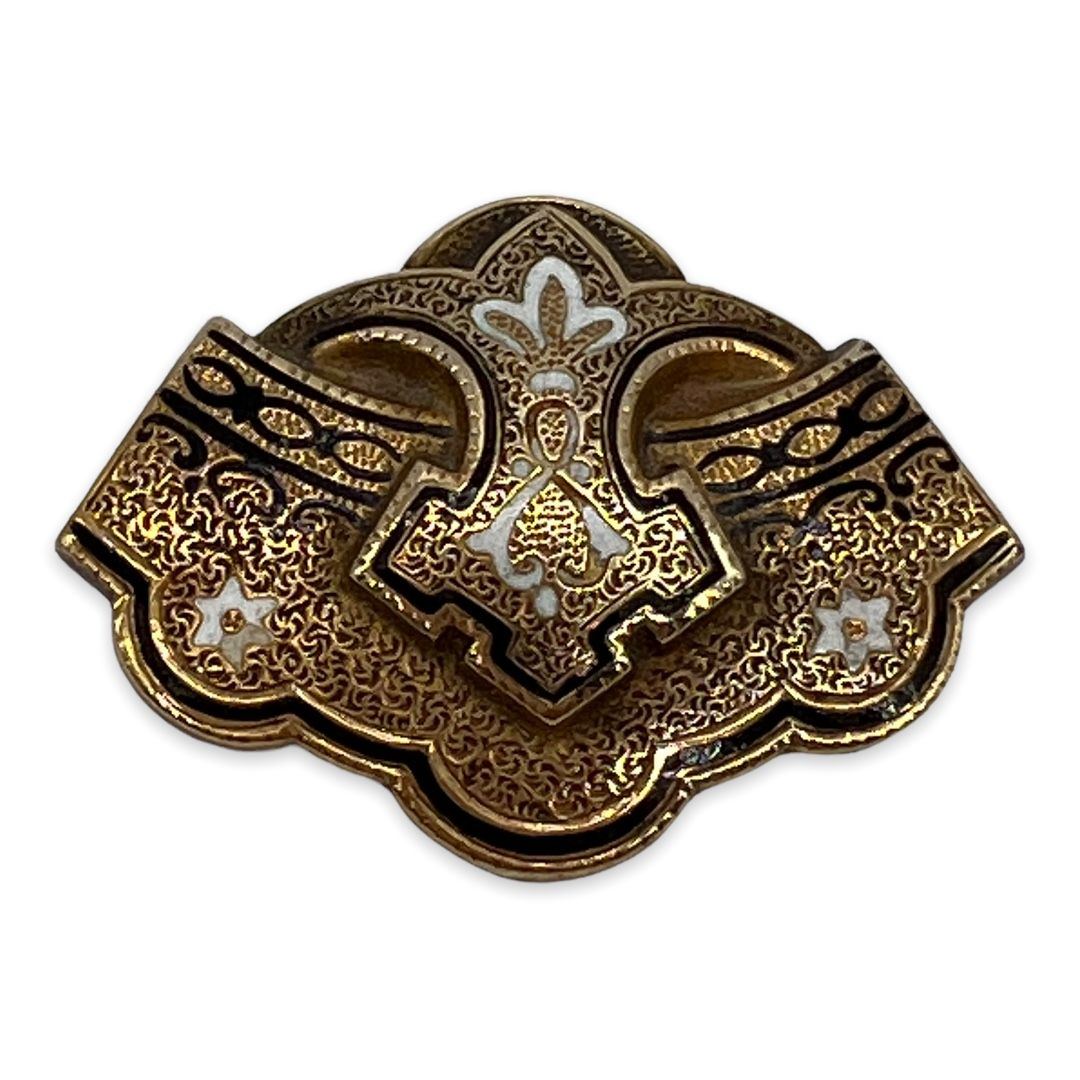 Victorian Gold-filled Talle d'epargne Pin
April 16, 2022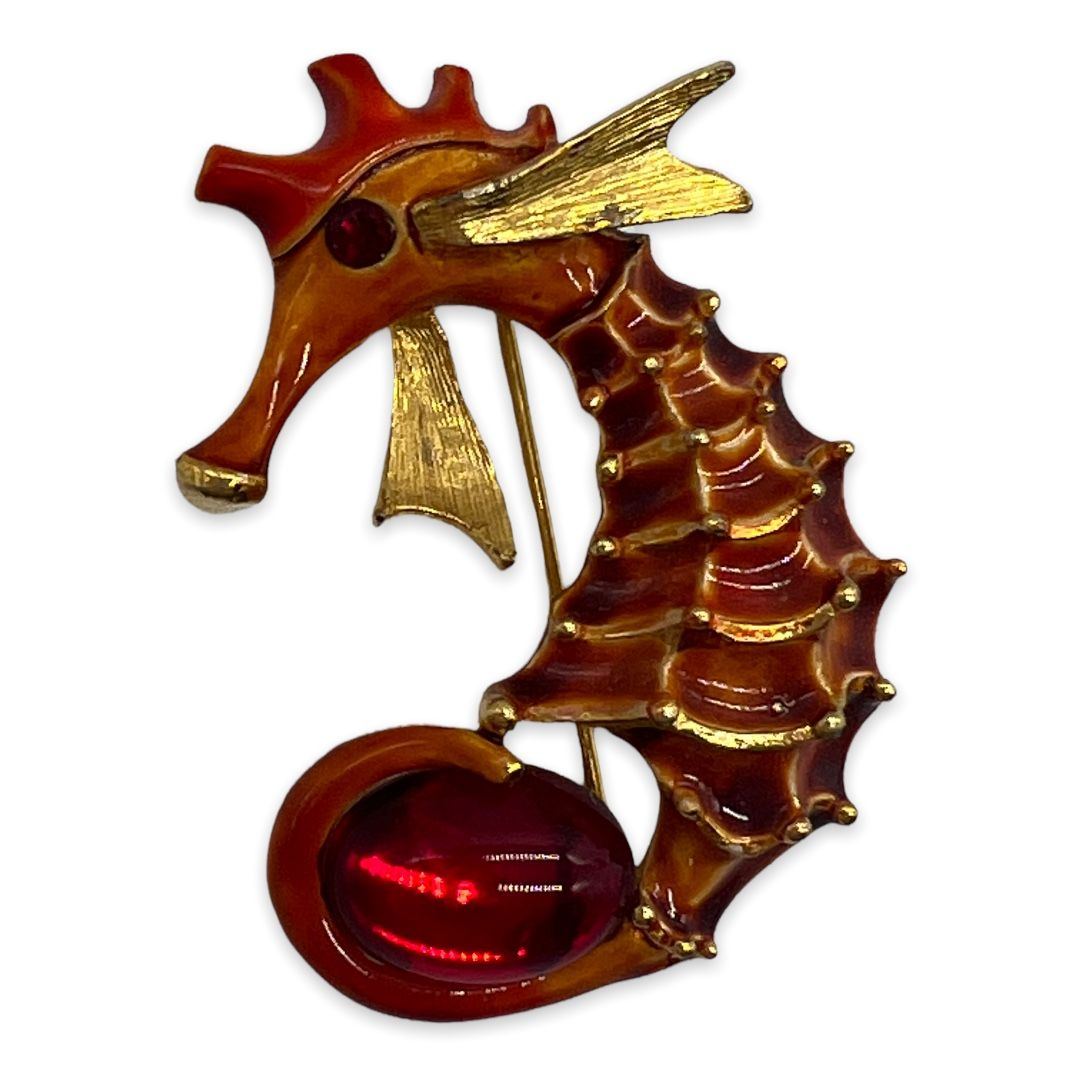 Vintage Lind-Gal Enameled Seahorse Brooch
April 16, 2022
Antique Celtic Design Pin
$49.00
This is a lovely turn of the century pin made in a Celtic design. It features silver scrolled metal work over a bronze-colored plaque.
1 in stock
• SKU: US-BC-2022-03-27 16.05.49-00-tjs-a-1
• Designer or Maker: Unknown
• Mark: None
• Style: Brooch/pin
• Circa Date: Late 20th century
• Condition: Some bend to pin stem and metal wear.
• Age Group: Adult
• Color: Silver, bronze
• Material: Bronze, silver-tone metal.
• Size or Measurement: Approx. 1 3/16″ w. x 11/16″ w.
• Type: Victorian pin, Celtic pin, Celtic design, Victorian Celtic pin