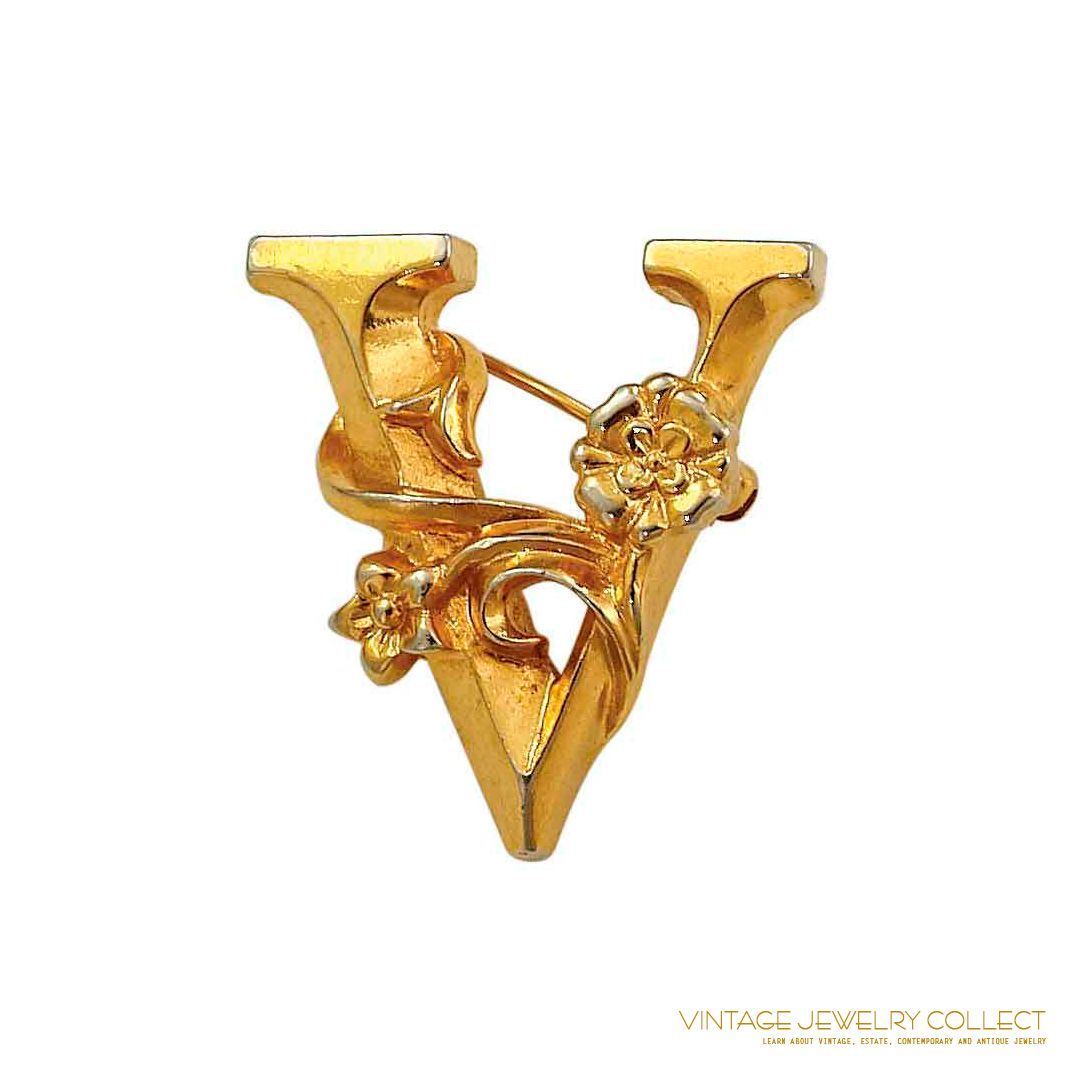 Vintage Avon Gold-tone Letter "A" Pin
August 7, 2014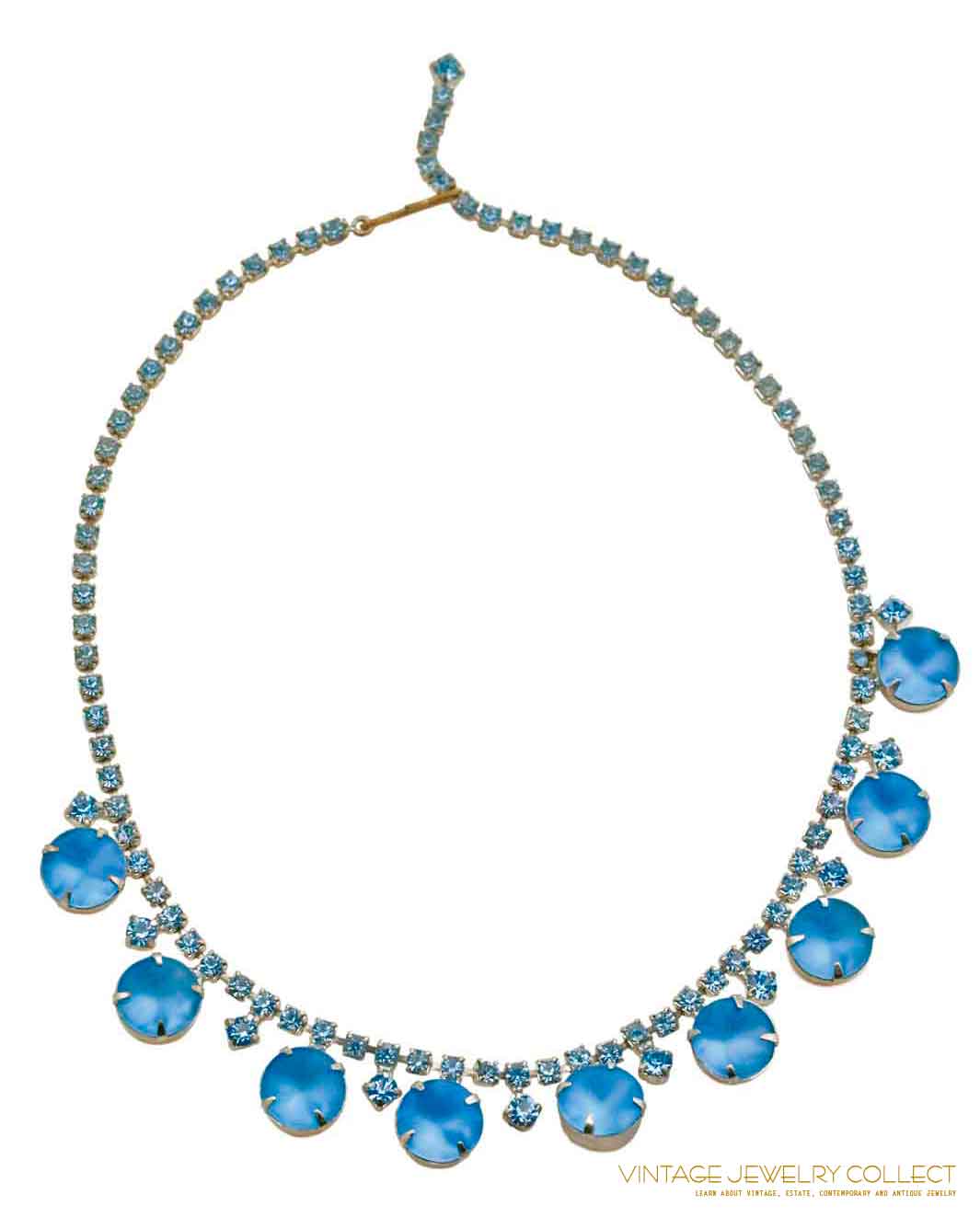 Vintage Frosted Blue Rhinestone Collar Necklace
August 26, 2014
Beautiful "Blue Lagoon" Sarah Coventry Brooch by D & E
$45.00
Title: Beautiful "Blue Lagoon" Sarah Coventry Brooch by D & E
SKU: COV-BC-04262014_26-60s-vjc-a-1
Designer or Maker: Sarah Coventry manufactured by Delizza & Elster
Mark: Sarah Cov ©
Style: Pear-shaped brooch.
Closure: Pin-back safety closure
Circa Date: 1960s
Condition: Excellent. Slight surface scratches to aurora borealis stones. Plating is in excellent condition
Age Group: Adult
Color: The brooch has three different colors, dark sapphire, light sapphire flanked by dark sapphire aurora borealis navette-shaped rhinestones.
Material: Brass, glass
Size or Measurement: 2 1/2″ x 1 5/8″
Type Vintage jewelry, Vintage jewellery, costume jewelry
1 in stock
Title: Beautiful "Blue Lagoon" Sarah Coventry Brooch by D & E
Description: This is a beautiful Sarah Coventry brooch which was manufactured by Delizza & Elster. This particular design is known as "Blue Lagoon." The piece has a slightly layered look to it with each row of rhinestones flanked a bit higher than the former. 2 1/2″ x 1 5/8″.
SKU:</strong COV-BC-04262014_26-60s-vjc-a-1
#jewelrystylist #vintagejewelry #vintagecostumejewelry #costumejewelry #vintagejewelryforsale