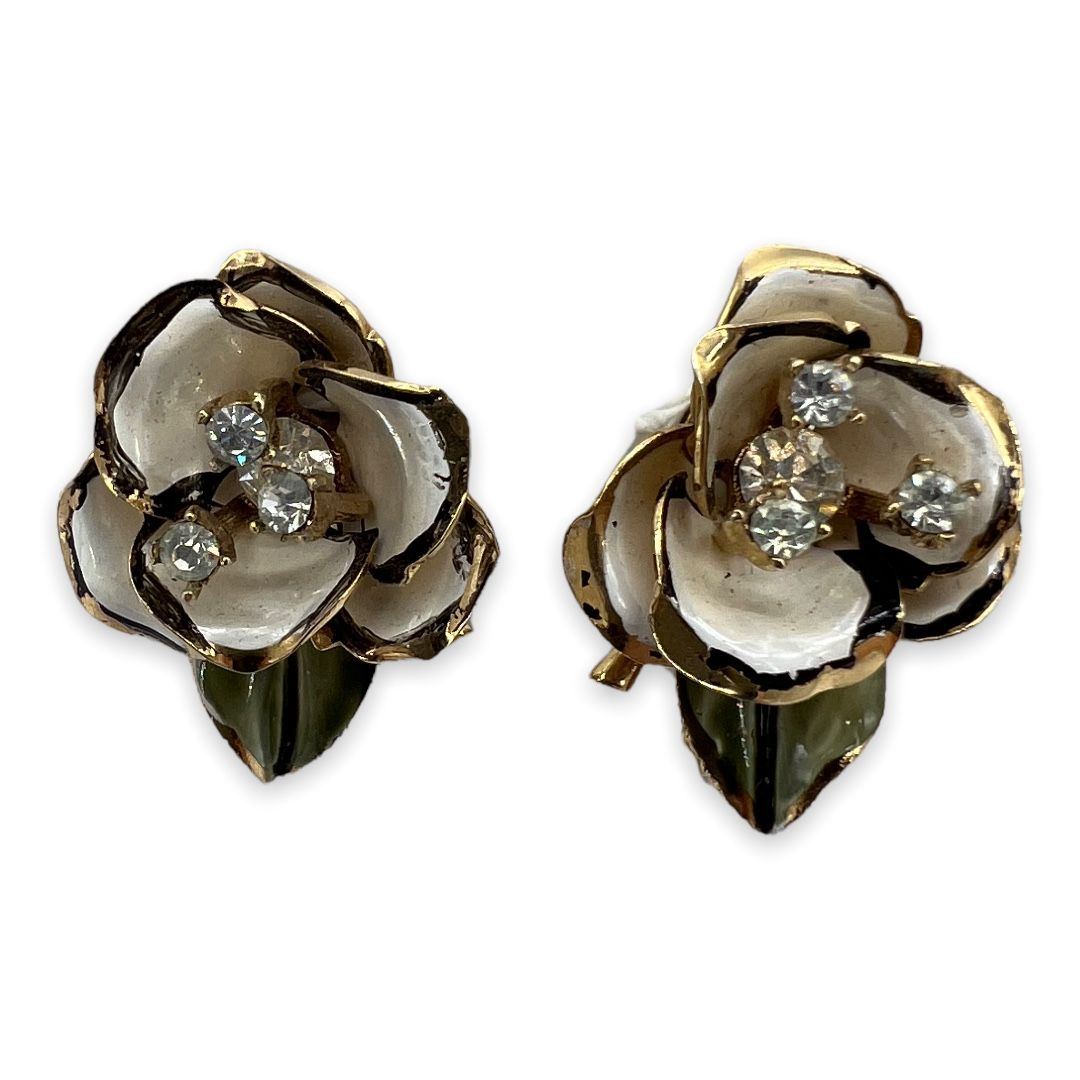 Wonderful Vendome Enameled Flower Earrings
May 5, 2022
Coro Molded Glass Enameled Dress Clip
May 5, 2022
Coro Coral Motif Earrings
$49.00
Beautiful Coro stylized coral branch brooch surmounted on a "sea vegetation" creating a lovely 2-layer design.
1 in stock
• SKU: CO-ER-2022-04-26 13.17.45-60-vjc-a-2
• Designer or Maker: CORO
• Mark: Coro © with copyright
• Style: Adjustable screw-back earrings
• Circa Date: 1960s
• Condition: The backs of these earrings have metal wear. Please see photo. Price reduced to clearance.
• Age Group: Adult
• Color: Gold/Gold and Gold/Silver
• Material: White metal, Gold and silver-tone plate
• Size or Measurement: 1″ x 15/16″ w.
• Type: Vintage Coro, Coro, Coro jewelry, Coro earrings, Coro Coral earrings, vintage earrings, 1960s jewelry, 1960s Coro jewelry, Vintage jewelry, Vintage jewellery, vintage costume jewelry.