1950s Stylized Leaf Brooch and Earring Set
September 23, 2021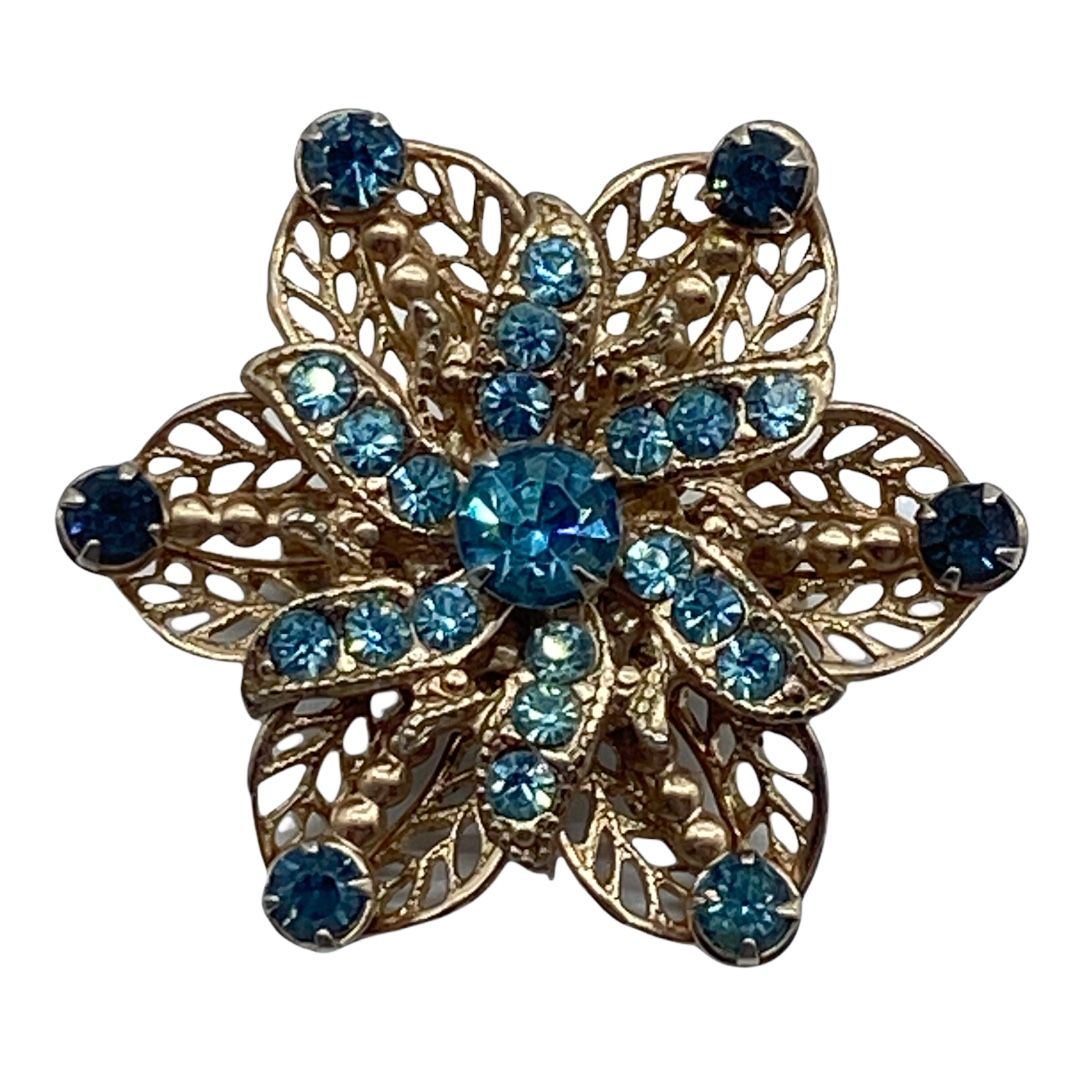 Vintage Filigree Floral Scatter Pin
September 23, 2021
Fabulous Japanned Two-tone Green Rhinestone Brooch
$29.00
It can't get any better in japanned jewelry with this exquisite rhinestone brooch. Gloriously plated in black enamel and surmounted with peridot and forest green rhinestones. Floral cups are scattered about lending to a fabulous design!
1 in stock
• SKU: US-BC-2018-11-26 12.38.02-50-tjs-a-1
• Designer or Maker Unknown
• Mark: None
• Style: Circular Brooch
• Circa Date: 1950s
• Condition: Has tiny amount of wear to enamel.
• Age Group: Adult
• Color: Black, peridot and forest green
• Material: white metal, enamel, crystal, glass
• Size or Measurement: 2 1/4″ diameter
• Type: Vintage jewelry, Vintage jewellery, brooch, 1950s jewelry, japanned brooch, rhinestone brooch, green-colored brooch, floral motif