Vintage c. 1950s Lavaliere Style Brooch and Earring Set
September 16, 2022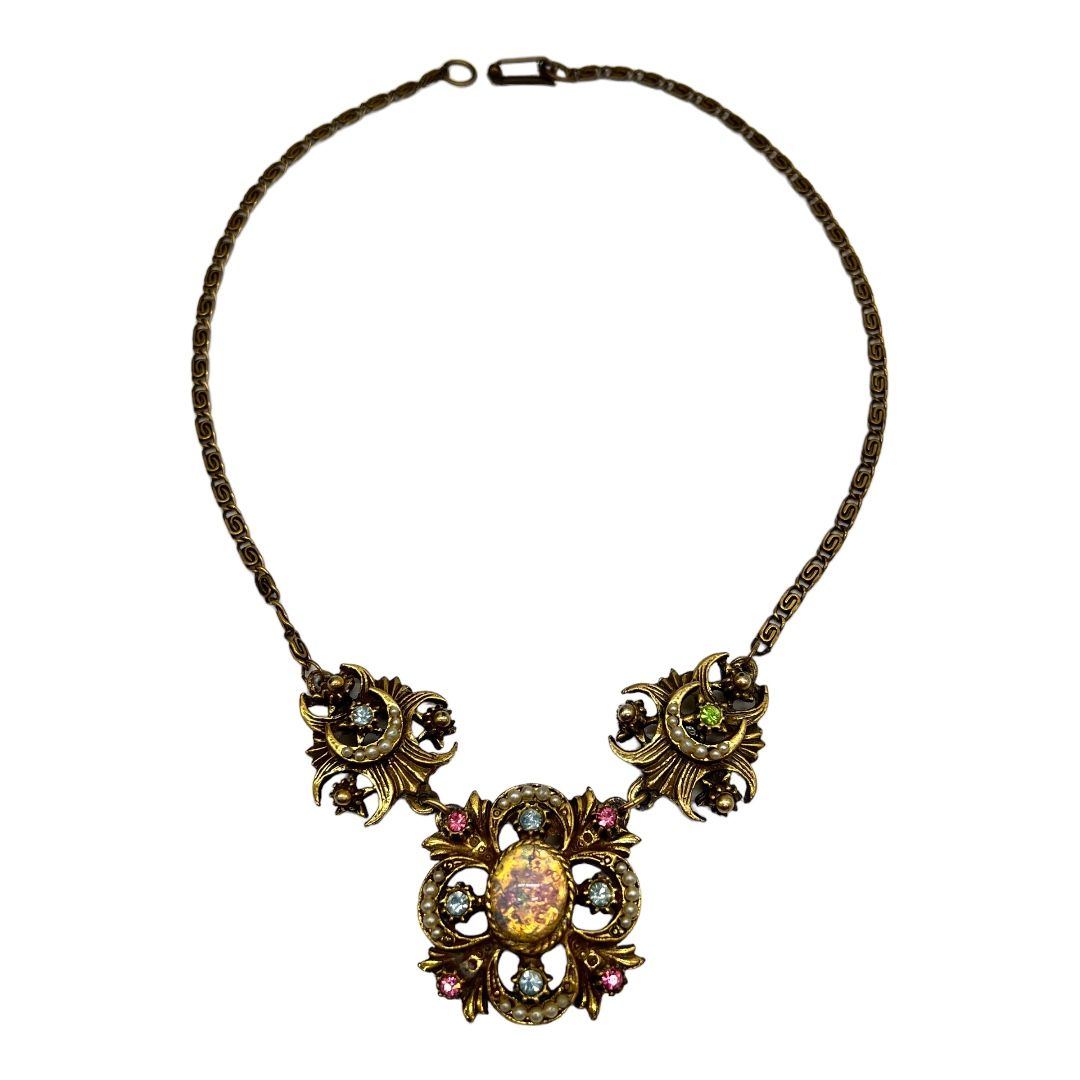 Victorian Revival Faux Fire Opal and Pearl Necklace
September 16, 2022
Large Hobe 1950s Gold Tone Spiral Brooch
$29.00
This is a large Hobe 1950s gold tone spiral brooch. A classic tailored spiral brooch design dating to the 1950s and 1960s. Perfect for period dressing, casual wear or office wear. The golden shine has a lovely pop and subdued movement by the spiral spinning appearance of the piece. A gift worthy piece of history!
1 in stock
• SKU: HO-BC-2022-09-14 08.56.46-50-vjc-a-1
• Designer or Maker: Hobe
• Mark: Hobe with copyright mark
• Style: Tailored brooch
• Circa Date: 1950s
• Condition: Excellent with minimal signs of wear
• Age Group: Adult
• Color: Gold
• Material: Brass, gold-tone plate
• Size or Measurement: Approx. 2 1/8 diameter with a 1/2″ in dome rise.
• Type: Classic tailored, Brooch, Gold-tone brooch, Hobe brooch