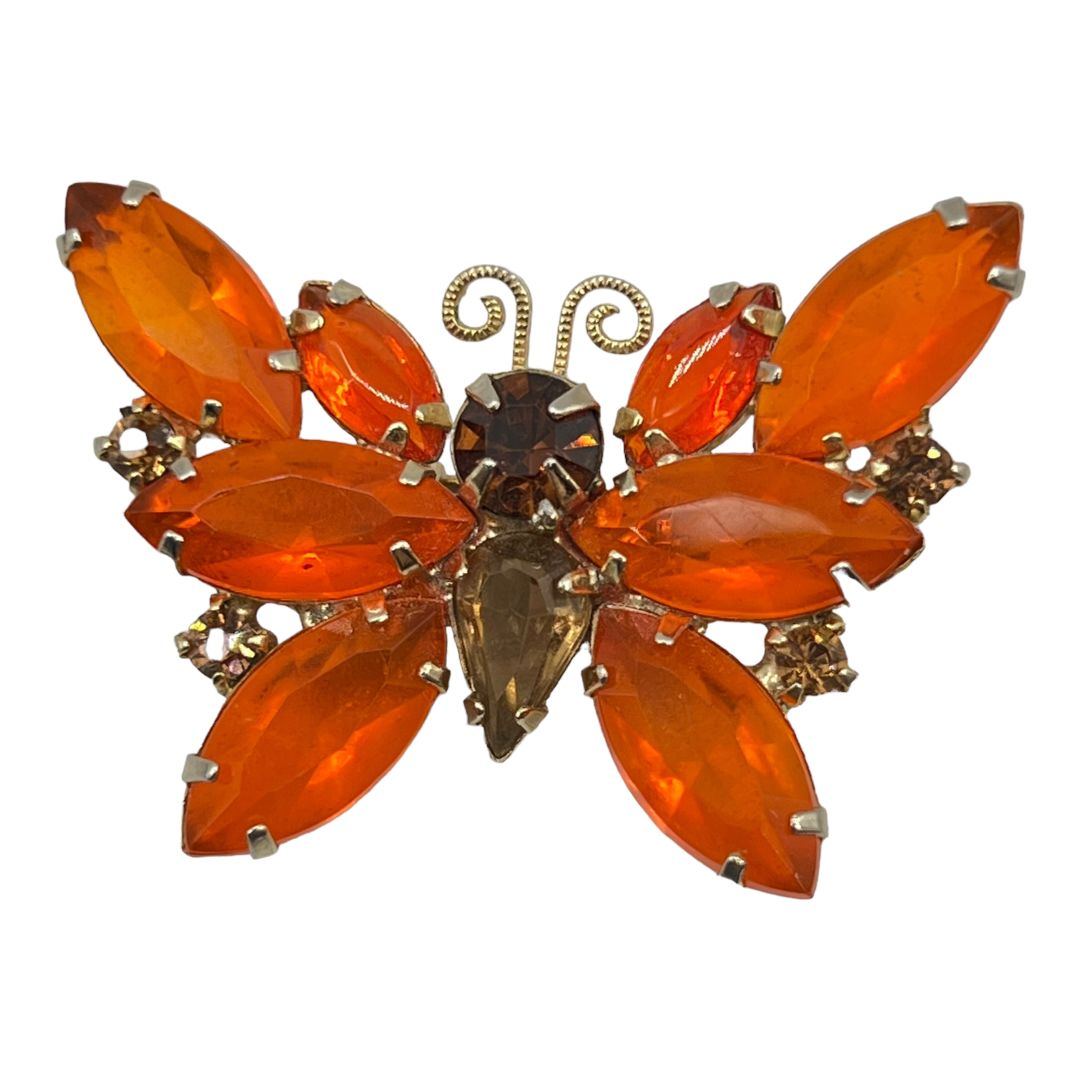 Vintage Orange Rhinestone Butterfly Pin
March 28, 2023
Gorgeous Vintage Flower Pin and Earring Set
April 12, 2023
Large 1930s Red Rhinestone Pot Metal Brooch
$59.00
Lovely cast c. 1930s red rhinestone pot metal brooch. The brooch features a large emerald-cut center stone flanked by emerald-cut rhinestones further adorned by tiny circ. stones. Red rhinestones are very hard color to find in vintage jewelry. It is said that the cost to manufacture this color was more expensive than other colors. Thus, pieces made with the coveted red stone are sought-after.
1 in stock
• SKU: US-BC-2023-03-28 14.57.19-30-vjc-a-1-SC
• Designer or Maker: Unknown
• Mark: None
• Style: Brooch
• Circa Date: 1930s
• Condition: Stones show signs of wear.
• Age Group: Adult
• Color: Gold, red
• Material: Pot metal, gold-tone plate, glass/crystal
• Size or Measurement: Approx. 2 7/8 w. x 2 5/16″ t.l.
• Type: Red rhinestone brooch, Large red rhinestone brooch, Pot metal brooch.