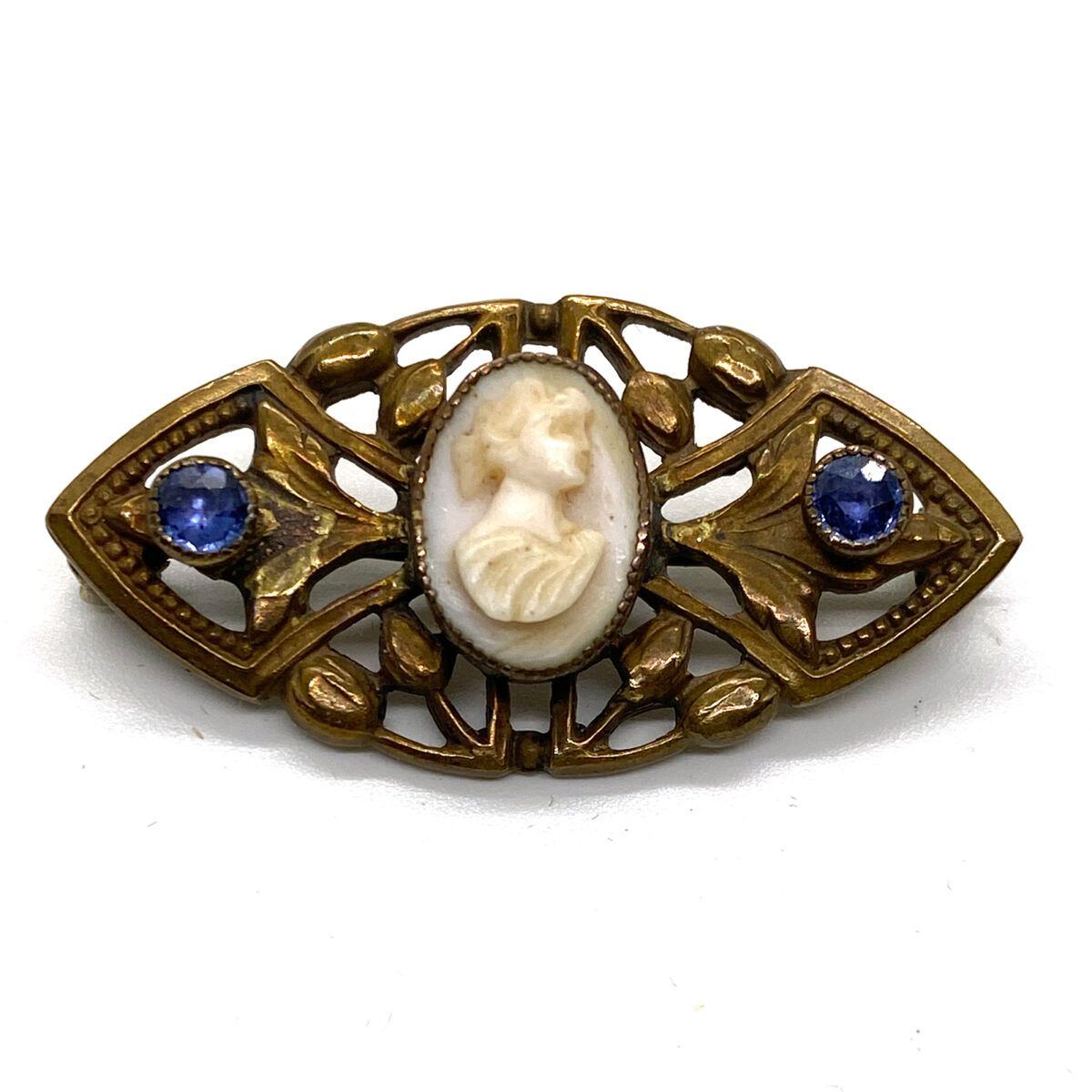 Antique c. 1910 Natural Sapphire with Cameo Pin
June 3, 2021
Vintage Cream-colored Enamel Bracelet by Art
June 3, 2021
Large Vintage 1940s Bakelite Turtle Pin
$195.00
Do you have a Turtle collectors in the family? The Jewelry Stylist is offering this terrific example of a 1940s Bakelite Turtle pin. Deeply carved shell in a brown Bakelite material accents the carved body of the turtle. Sweet and simple this is a great vintage figural turtle pin. These type of stylized figural pins were a mainstay in American costume jewelry history during the 1940s. Myriad of designs were carved and made from Bakelite or Catalin. Catalin carvers were routinely sought by businesses for their adeptness in carving these durable material. A perfect gift for the collector of vintage Bakelite jewelry.
1 in stock
• SKU: Item # US-BC-2016-11-03 14.47.53b-40s-tjs-a-1-al
• Designer or Maker: Unknown
• Mark: None
• Style: Bakelite Figural Pendant Brooch or Pin
• Closure: Safety pin closure
• Circa Date: 1940s
• Condition: In EXCELLENT condition Pin stem does show some oxidation with age.
• Age Group: Adult
• Color: Marbled Green and Brown
• Material: Brass, Bakelite, Catalin
• Size or Measurement: 3″ x 1 7/8″
• Type Vintage jewelry, Vintage jewellery, costume jewelry, vintage brooch, Catalin, Bakelite, Celluloid, 1940s, Rockabilly, turtle motif, figural pin, turtle figural pin