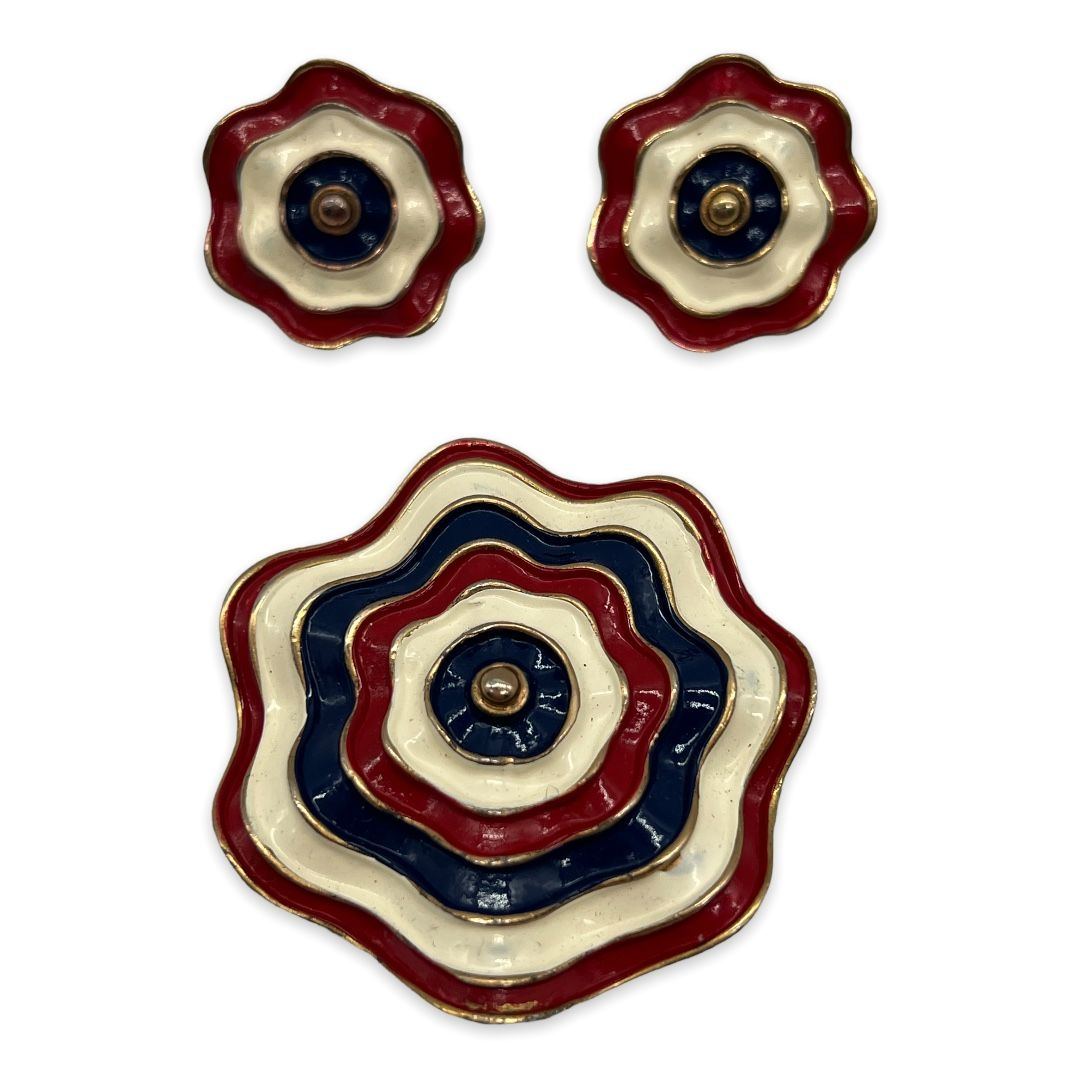 Marvella Enameled Rosette Brooch and Earring Set
May 3, 2022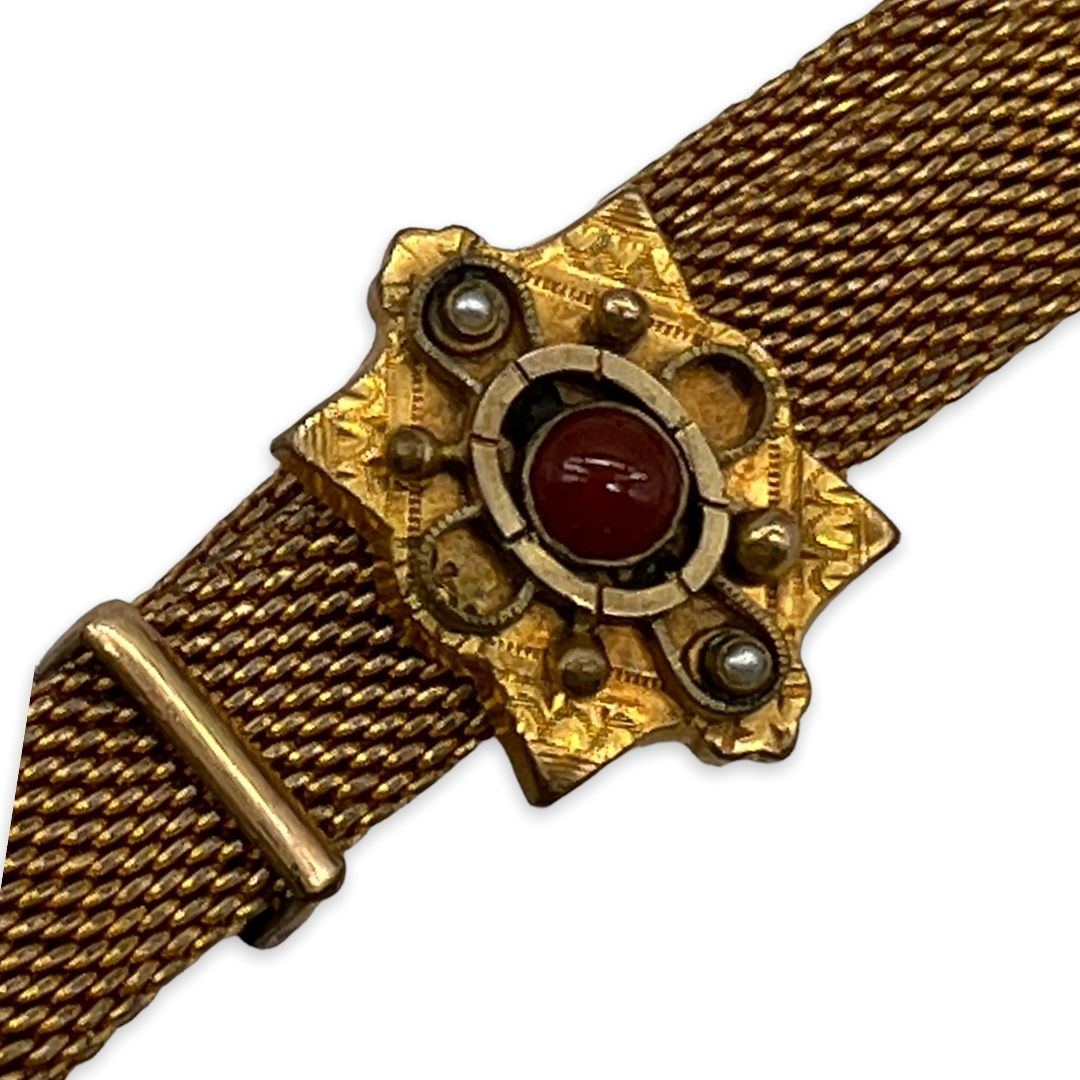 Victorian Slide Bracelet with Faux Pearl and Carnelian Stones
May 3, 2022
Vintage 1960s Enamel Flower Brooch
$29.00
A beloved perennial, 1960s enameled flowers have graced vintage jewelry collections for decades. This brooch features hot pink and dark purple-ish blue petals. The underside is white with shades of blue. A wonderful and cheerful piece!
1 in stock
• SKU: US-BC-2022-04-02 12.52.12-60-tjs-a-1
• Designer or Maker: Unknown
• Mark: None
• Style: Brooch
• Circa Date: 1960s
• Condition: Minor enamel loss
• Age Group: Adult
• Color: Green, hot pink, blue and white
• Material: Brass, enamel.
• Size or Measurement: Approx. 3 5/16″ x 2 5/16″
• Type: 1960s flower power brooch, Enamel flower brooch, Enameled jewelry, 1960s collectible jewelry.