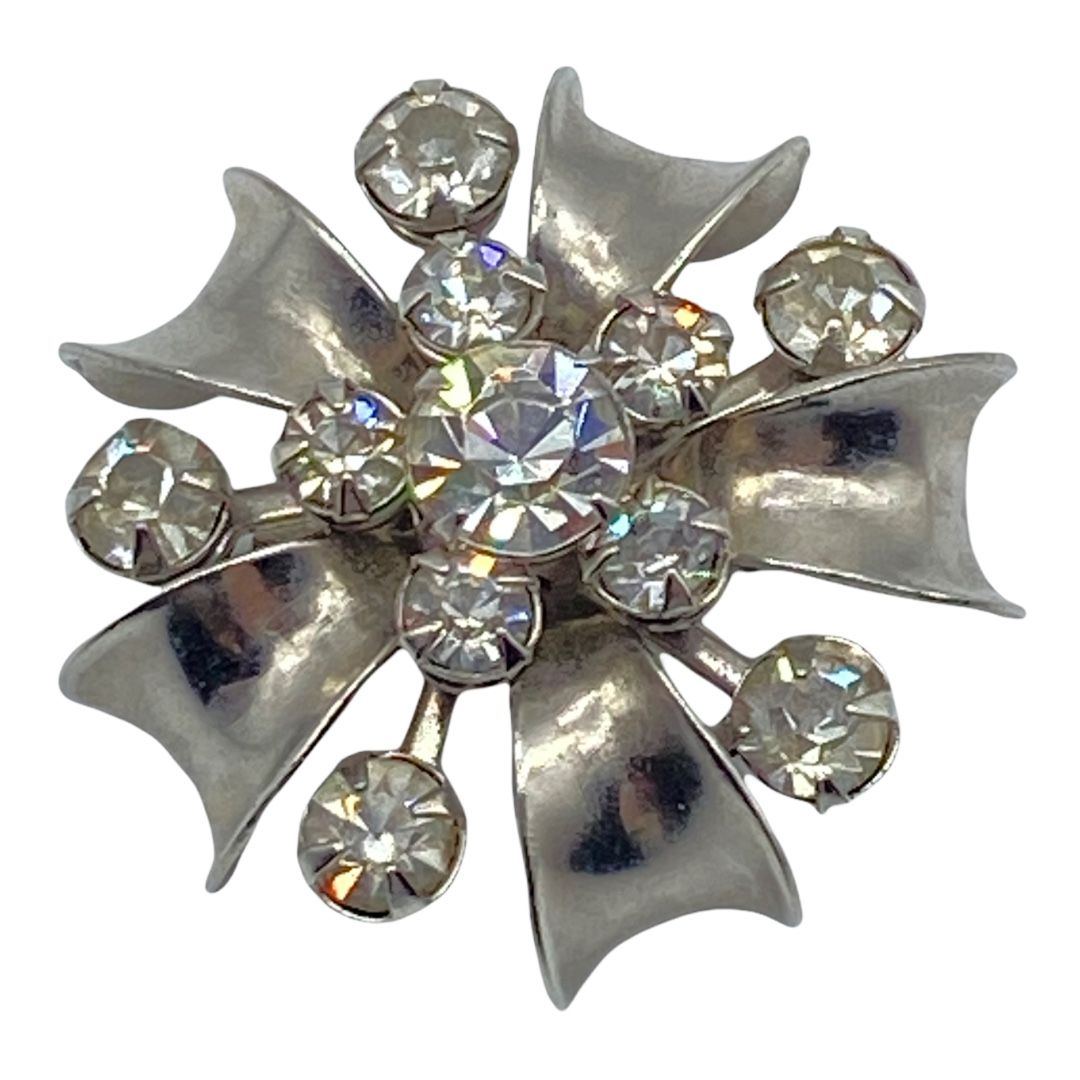 Vintage Silver-tone Modernistic Floral Scatter Pin
September 19, 2021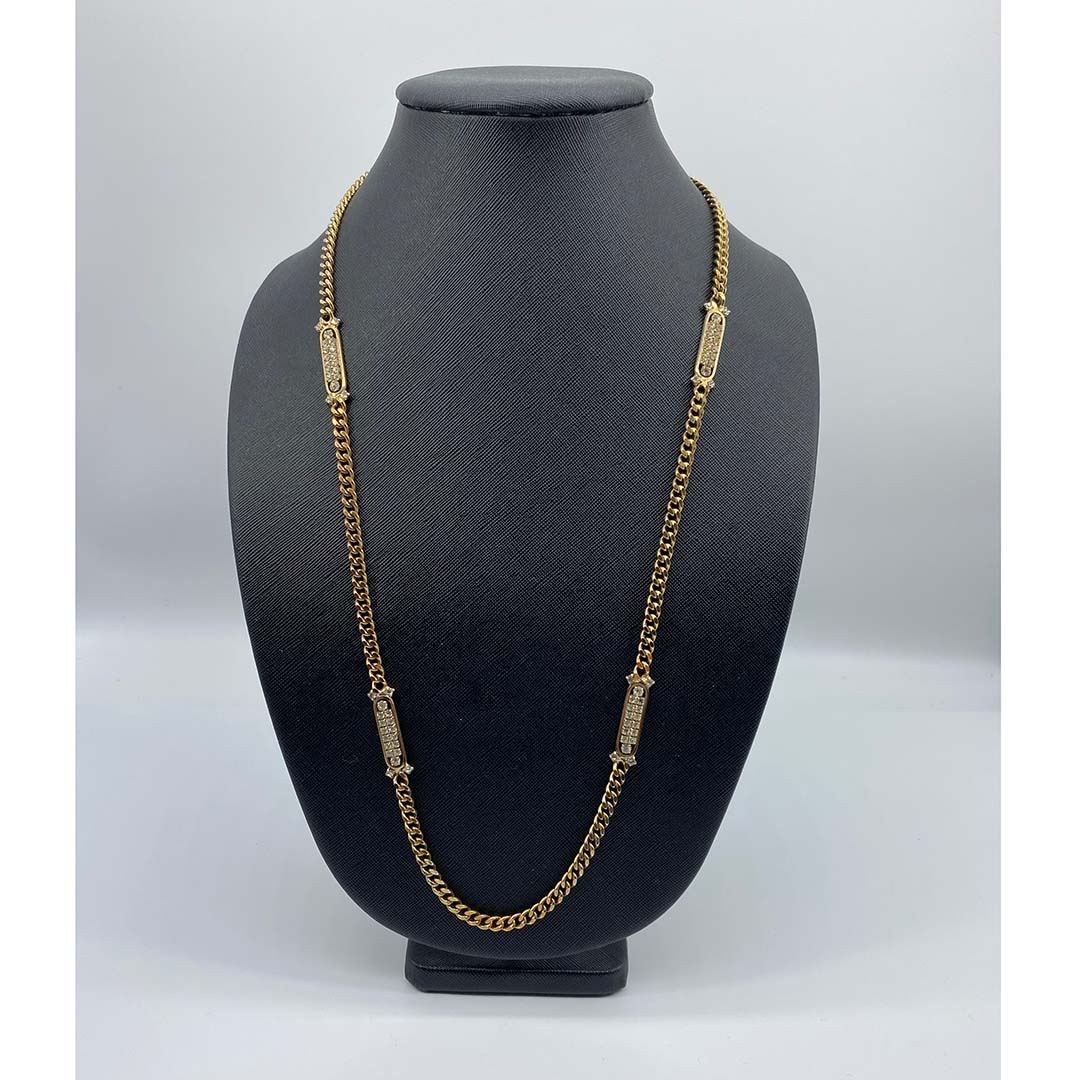 Vintage Station Necklace with Rhinestones
September 21, 2021
Vintage 1960s Faux Pearl Floral Spray Scatter Pin Brooch
$24.00
Scatter pins, often called small conversation pins, were a long-standing staple of fashion enthusiasts during the 1940s through the 1960s. Designs ranged from cupids, hearts, violins, floral sprays, and insects were popular motifs. Trade magazines emphasized the importance of these small pieces of adornment that called to be worn in multiples yielding multiple opportunities for retail sales. Larger than most scatter pins, this piece still fits the bill and would look lovely worn in multiples. The pin features three filigree flowers surmounted by faux pearls and tipped with aurora borealis stones forming a bouquet with a large die-stamped flower at the base. A great 1960s piece!
1 in stock
• SKU: US-BC-2021-09-18 16.08.44-60-vjc-a-2
• Designer or Maker: Unknown
• Mark: None
• Style: Scatter pin/Small brooch
• Circa Date: 1960s
• Condition: In excellent condition
• Age Group: Adult
• Color: Gold-tone, cream
• Material: Brass, gold-tone plate, glass/crystal, faux pearls
• Size or Measurement: Approx. 3 1/4″ t.l. x 1 3/4″ w.
• Type: Faux pearl, Floral motif, Floral spray, Scatter pin, Scatter jewelry, 1960s jewelry, 1960s brooches, Gold-tone brooch, Faux pearl floral pin