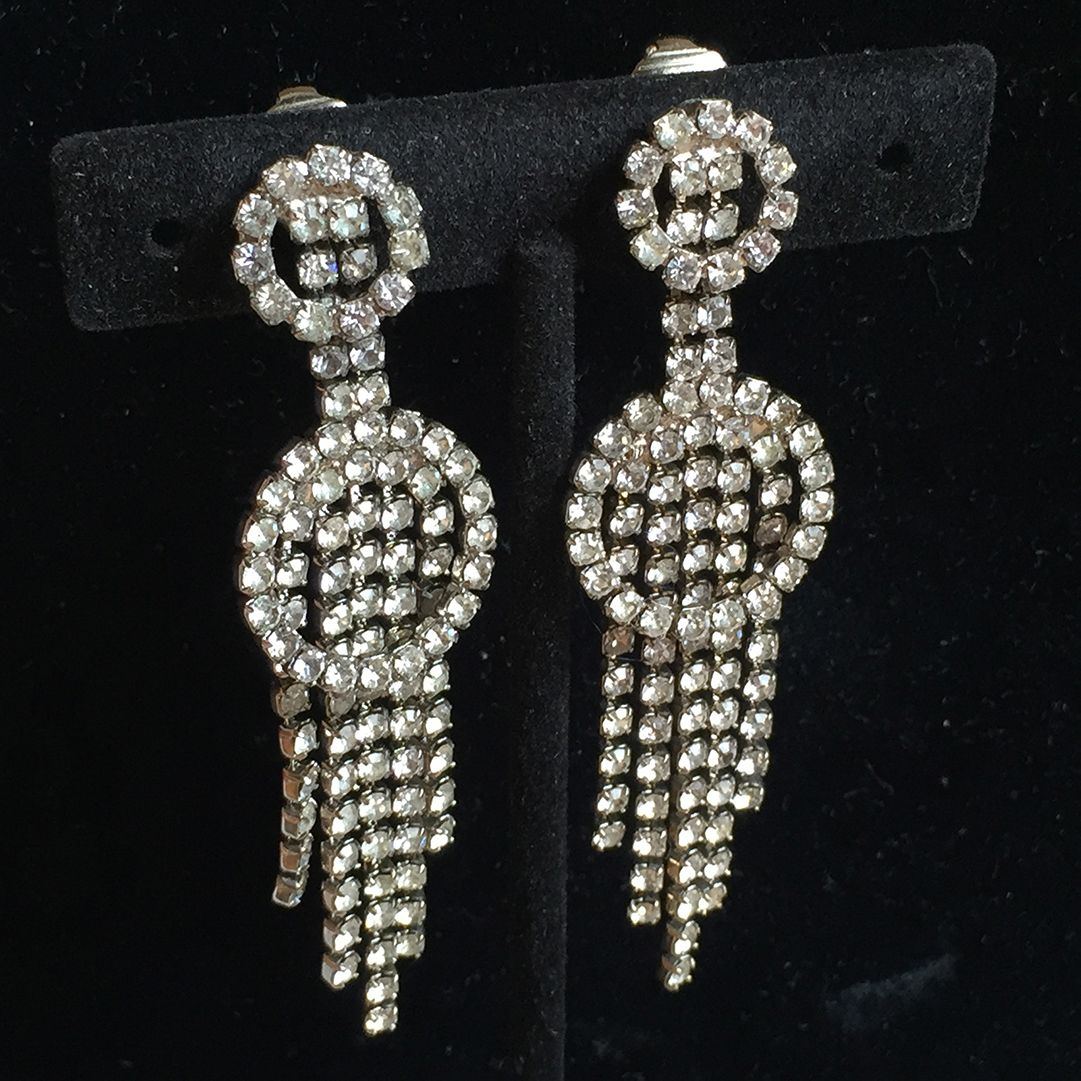 Vintage 1950s Deco-style Rhinestone Drop French Clip Earrings
July 5, 2021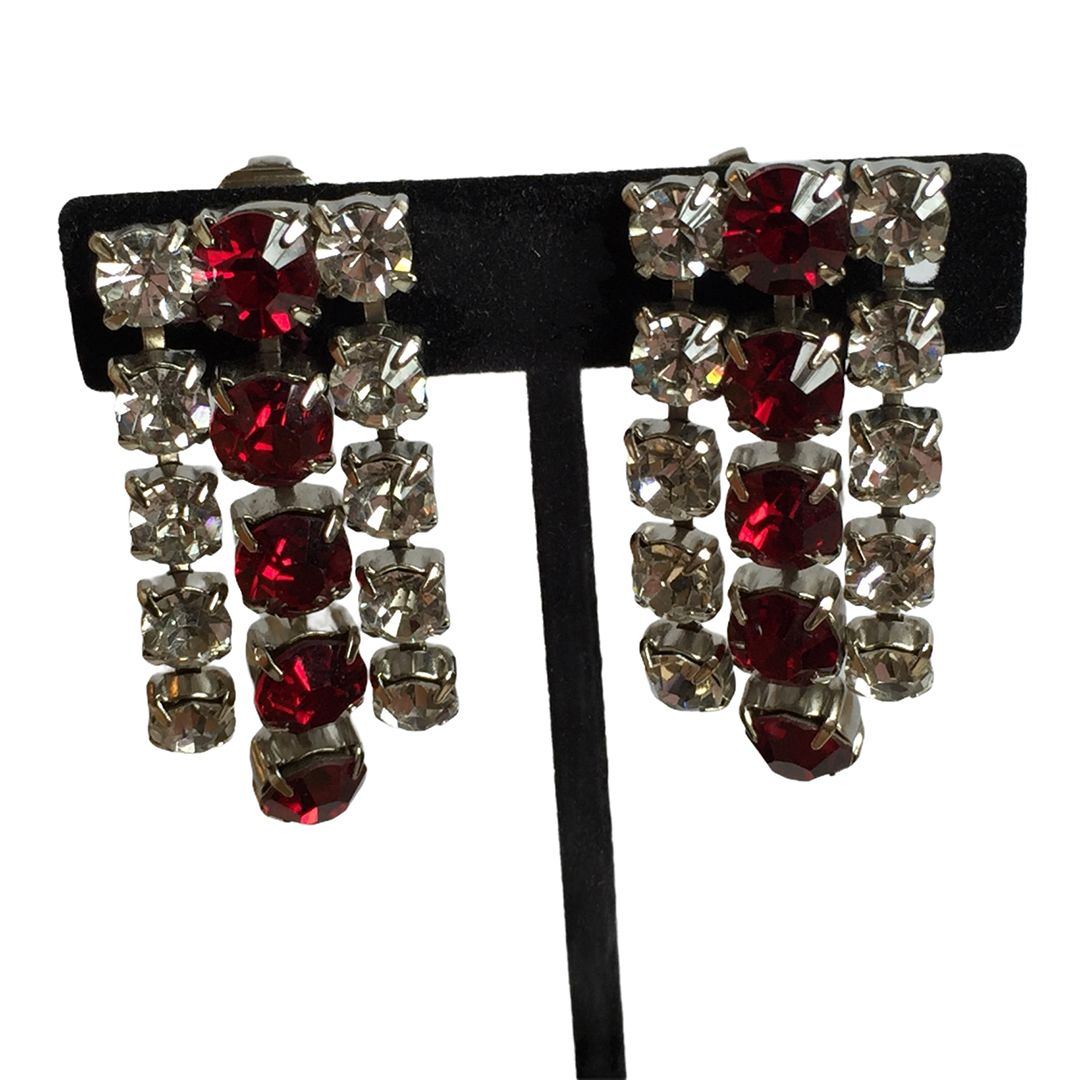 Vintage c. 1960s Red and Crystal Colored Rhinestone Earrings
July 5, 2021
Vintage 1960s Pendant Gypsy Earrings with Rhinestone Dangles
$17.99
For your consideration are these fun vintage c. 1960s pendant gypsy earrings with rhinestone dangles. The earrings have three concentric circles suspending black rhinestones. Great movement and lots of fun. Dangle is suspended from a large black rhinestone surmount. French clip back earrings.
1 in stock
• SKU: US-ER-2016-05-05 13.06.38-vjc-a-2
• Designer or Maker: Unsigned
• Condition: Good: These have plating wear at the surmount and areas that show up as being a light golden silver. The wear, when in sunlight, appears as simple light reflections of silver. Black pictures are used to illustrated the contrast. Since the wear is present, the earrings are as priced accordingly. No signs of verdigris.
• Circa Date: 1960s, '60s
• Age Group: Adult
• Color: Gold tone, Goldtone, Black
• Material: Base metal, gold-tone plating, crystal, rhinestones
• Size: Measure just shy of 2 1/2″ tl x 1 1/2″ w.