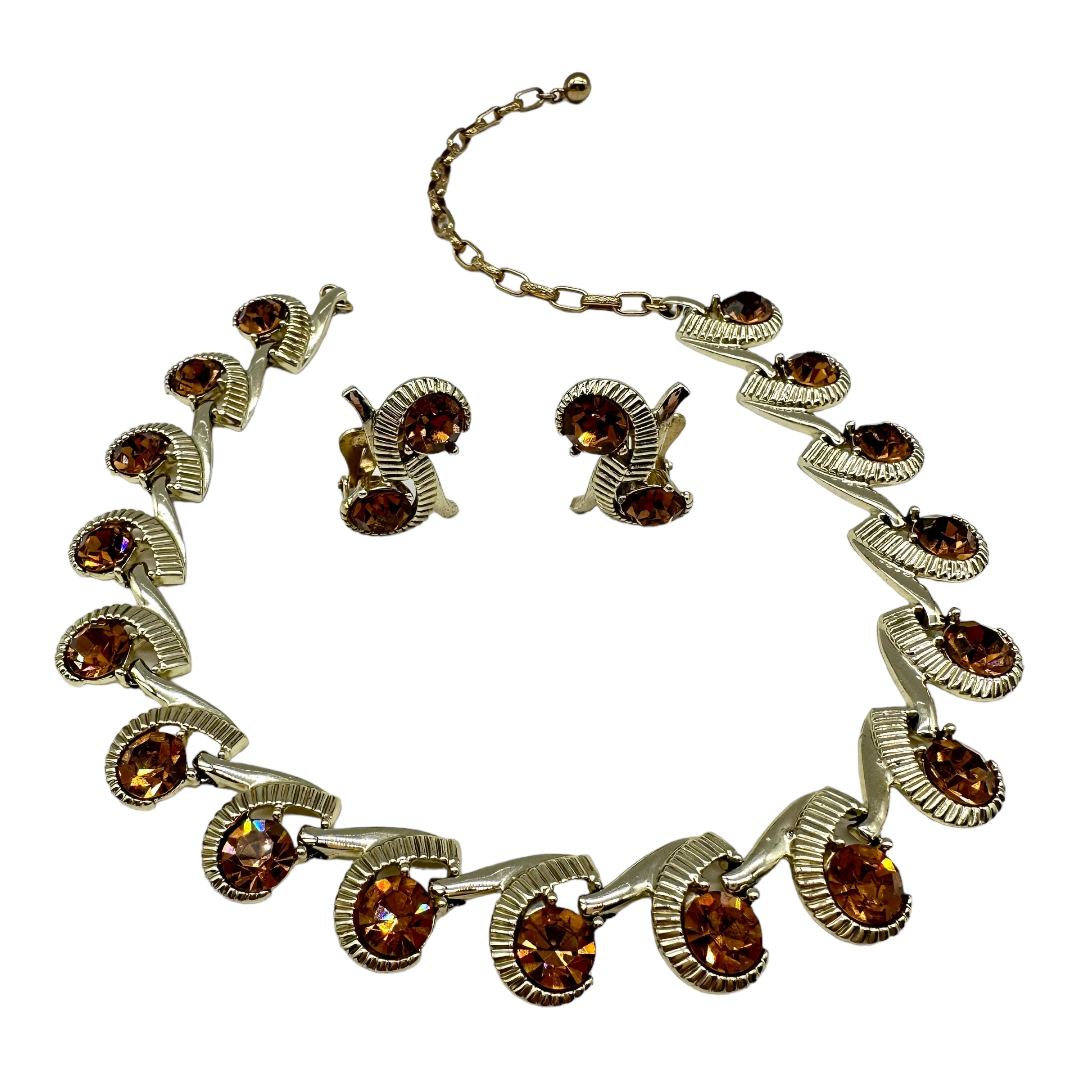 Kramer Topaz-colored Rhinestone Necklace Set
May 24, 2023
Vintage 1970s Heart Pendant Necklace and Earring Set
$26.00
This is a salesman sample of a line made c. 1970s that was obtained from an archive in Providence, Rhode Island. The necklace features a heart-shaped pendant locket with a rose motif on a resin plaque. Matching earrings feature same design.
1 in stock
• SKU: US-NE_ER-2023-01-30 13.34.54-70s-tjs-a-6
• Designer or Maker: Unknown
• Mark: None
• Style: Pendant necklace and clip back necklace.
• Circa Date: 1970s
• Condition: Excellent. Like new. Darkness is photographic artifacts.
• Age Group: Adult
• Color: Gold/rose
• Material: White metal, brass, gold-tone plate, hard resin
• Size or Measurement: 1 1/4″ from top of surmount x 1″ w. Earrings measure 7/8″ t.l. x 3/4″ w. Chain measures 23 1/2″
• Type: Vintage locket, vintage heart-shaped locket, jewelry, Vintage jewellery, vintage costume jewelry.