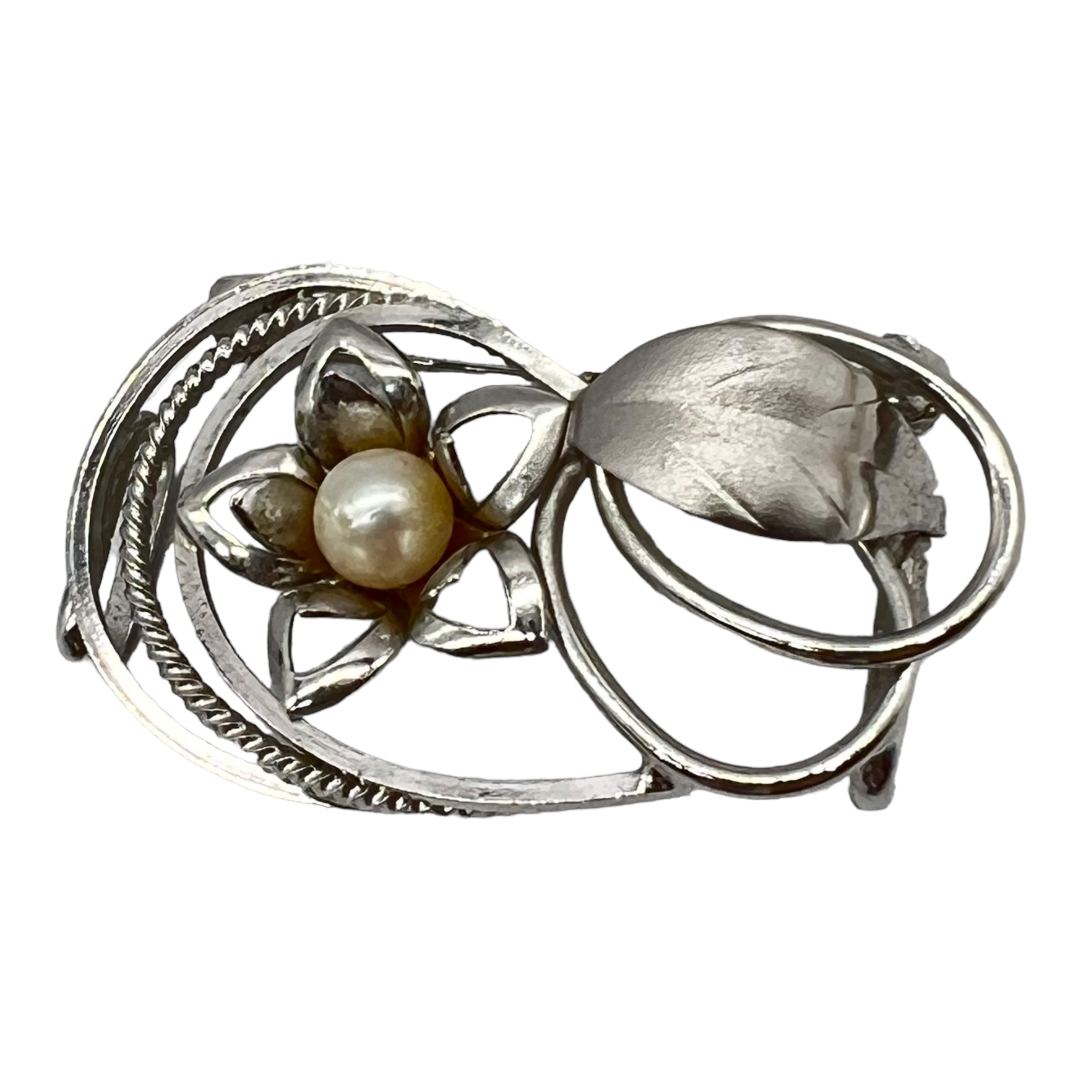 Vintage Flower Slide Pin Brooch
May 19, 2023
Vintage 1970s Heart Pendant Necklace and Earring Set
May 26, 2023
Kramer Topaz-colored Rhinestone Necklace Set
$79.00
Lovely vintage Kramer topaz-colored rhinestone necklace featuring curled link plaques surmounted by generous-sized rhinestones. This piece featuring quality rhinestones that the company was well known for using during the 1950s. Mr. Kramer would prioritized acquiring the best available, especially during rhinestone shortages. This set would look fabulous adding a bit of bling to a summer Boho frock or a fall sweater.
1 in stock
• SKU: KR-NE-ER-2023-05-24 12.46.56-50-vjc-a-6
• Designer or Maker: Kramer
• Mark: Kramer
• Style: Collar necklace with hook and chain closure.
• Circa Date: 1950s
• Condition: Excellent. Shows very little signs of wear.
• Age Group: Adult
• Color: Gold, topaz
• Material: White metal, gold-tone plate, glass/crystal
• Size or Measurement: Approx. 16 1/2″ t.l. x 11/16″ w. Earrings measure 1 1/8″ t.l. x 1 1/8″ w.
• Type: Kramer rhinestone necklace set, Kramer earrings, Kramer necklace, 1950s Kramer jewelry.