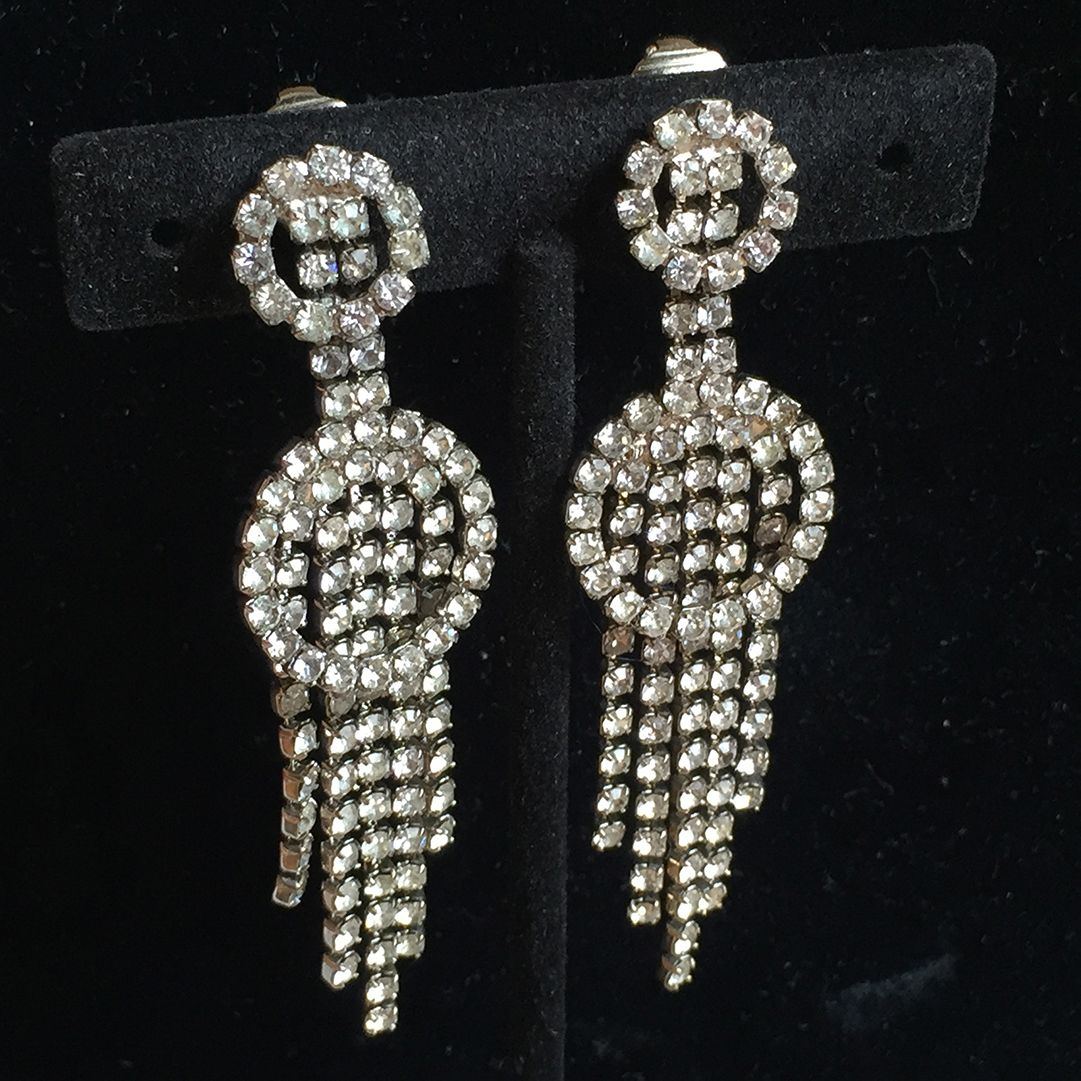 Vintage 1950s Deco-style Rhinestone Drop French Clip Earrings
July 5, 2021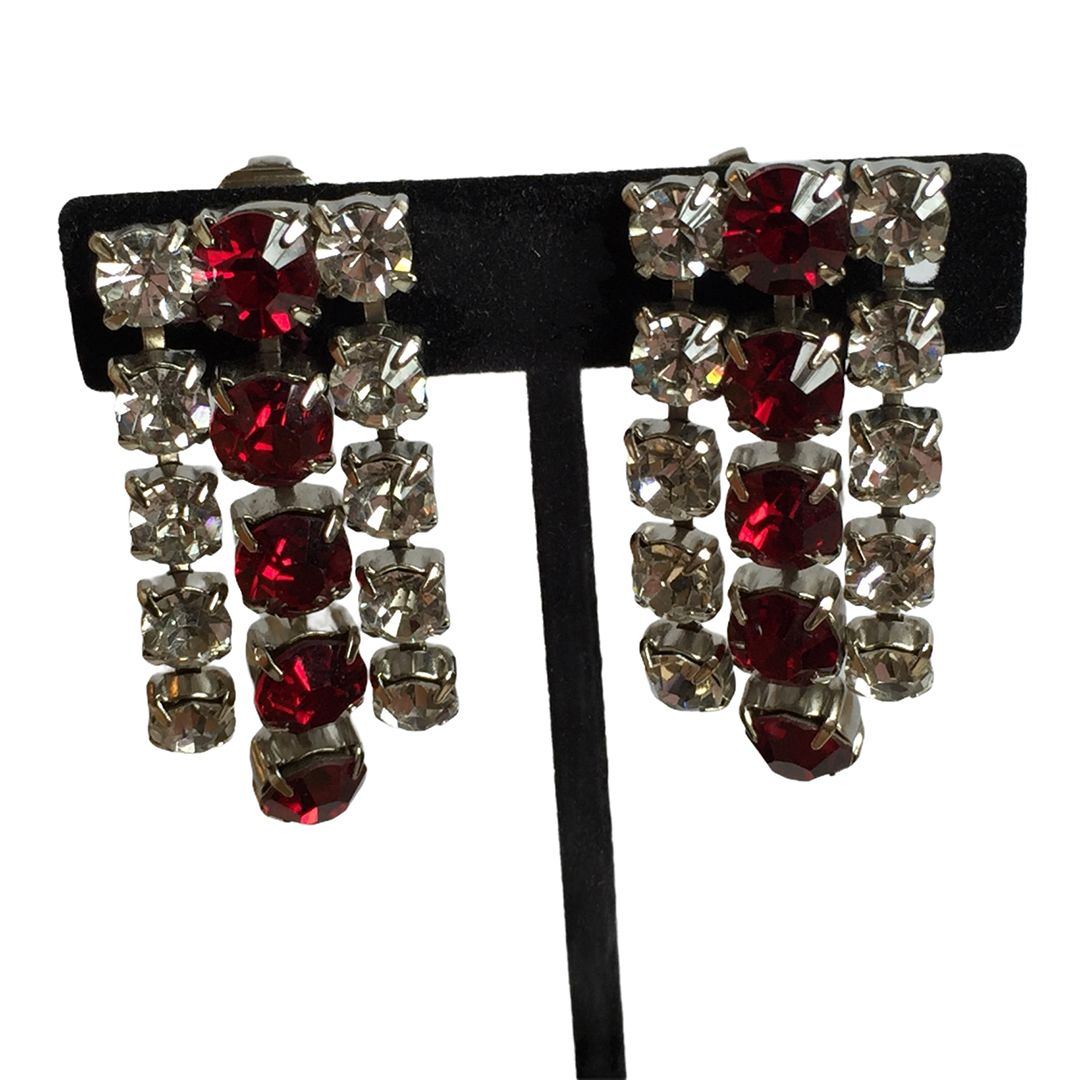 Vintage c. 1960s Red and Crystal Colored Rhinestone Earrings
July 5, 2021
Vintage c. 1950s Floral Rhinestone Earrings Three Dimensional Motif Perfect for Bridal Shoes
$9.99
For your consideration are these very cute three-dimensional rhinestone floral earrings. I would encourage the purchaser to consider these for bridal shoes. They look terrific on a silk shoe for a fabulous look. Because part of the plating has worn off, I would not recommend these for regular wear.
1 in stock
• SKU: US-ER-2016-05-05 12.53.38-vjc-a-2
• Designer or Maker: Unknown
• Condition: Condition of the front of earrings is great. Back has plating that has worn off. Texture of the worn plating is smooth and not chipped. Price is reflective of overall condition. Very wearable as suggested above. No signs of verdigris.
• Circa Date: 1950s, '50s
• Age Group: Adult
• Color: Silver tone, Silvertone, Crystal
• Material: Brass, resin base, and crystal rhinestone
• Size: 1 1/8″ diameter x 1/2″ in height