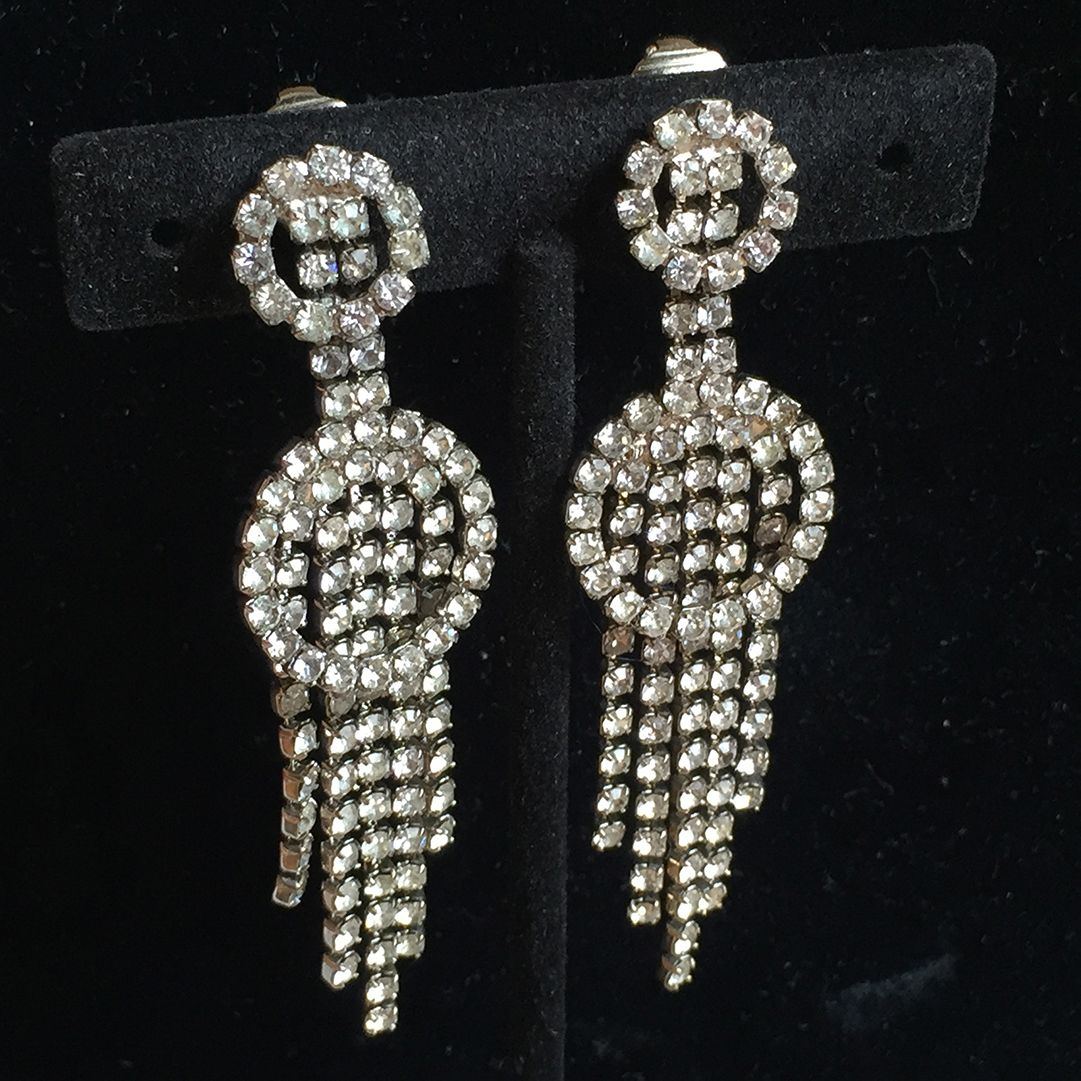 Vintage 1950s Deco-style Rhinestone Drop French Clip Earrings
July 5, 2021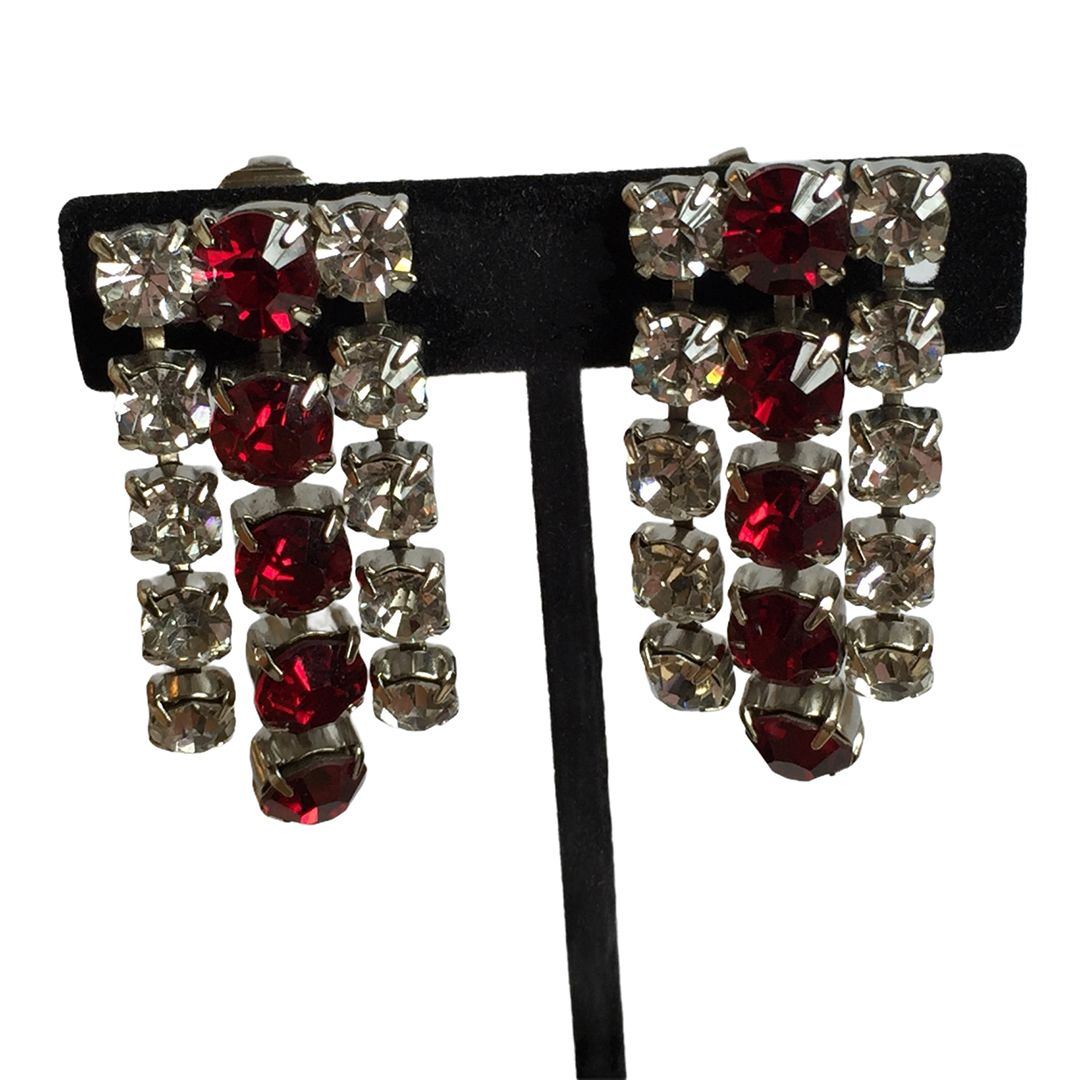 Vintage c. 1960s Red and Crystal Colored Rhinestone Earrings
July 5, 2021
Vintage c. 1960s Boho Bohemiam Silver-tone Coin Style Dangle Screw back Earrings Excellent Condition
$24.00
For your consideration are these fun vintage c. 1960s Boho Bohemian silver-tone coin style dangle screw back earrings. The Bohemian-style earrings have two levels of dangles. The top level is bowed or arched to give the earrings a sense of depth in design. The surmount is a highly polished circ. cab suspending the two decorative elements. Rarely are earrings of this style found is this condition. Perfect for your summer frock paired with an armful of glistening bangle silver-tone bracelets.
1 in stock
• SKU: US-ER-2016-05-05 13.10.10-vjc-a-2
• Designer or Maker: Unknown
• Condition: Excellent condition with no signs of wear. All silverplate is in excellent condition with zero pitting or no signs of verdigris. Very wearable!
• Age Group: Adult
• Color: Silver tone, Silver-tone,
• Material: Brass, Silver-tone Plate
• Mechanism: Screw clip
• Size: 2″ tl x 7/8″