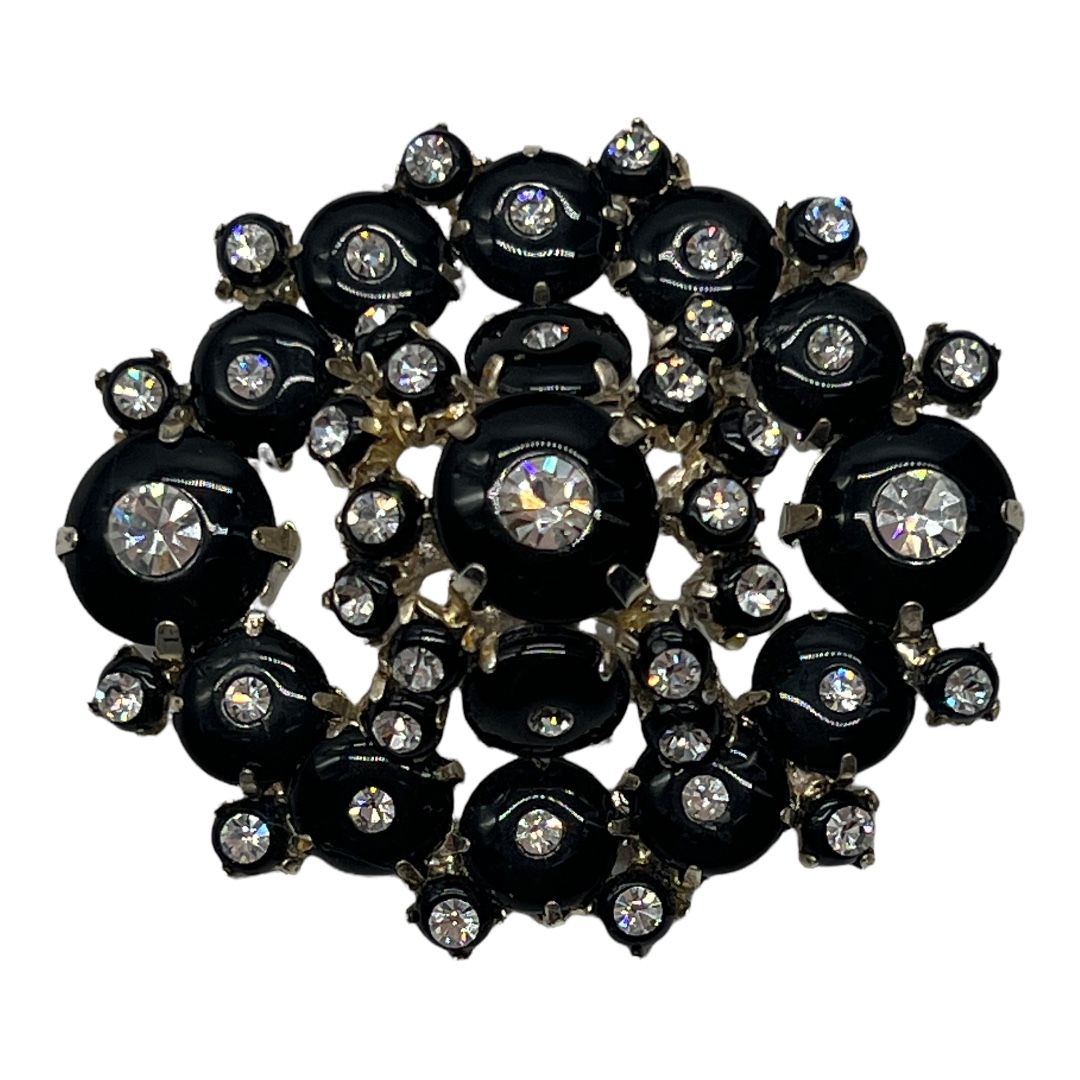 Vintage Shoe Button Brooch in Black and Crystal
August 19, 2022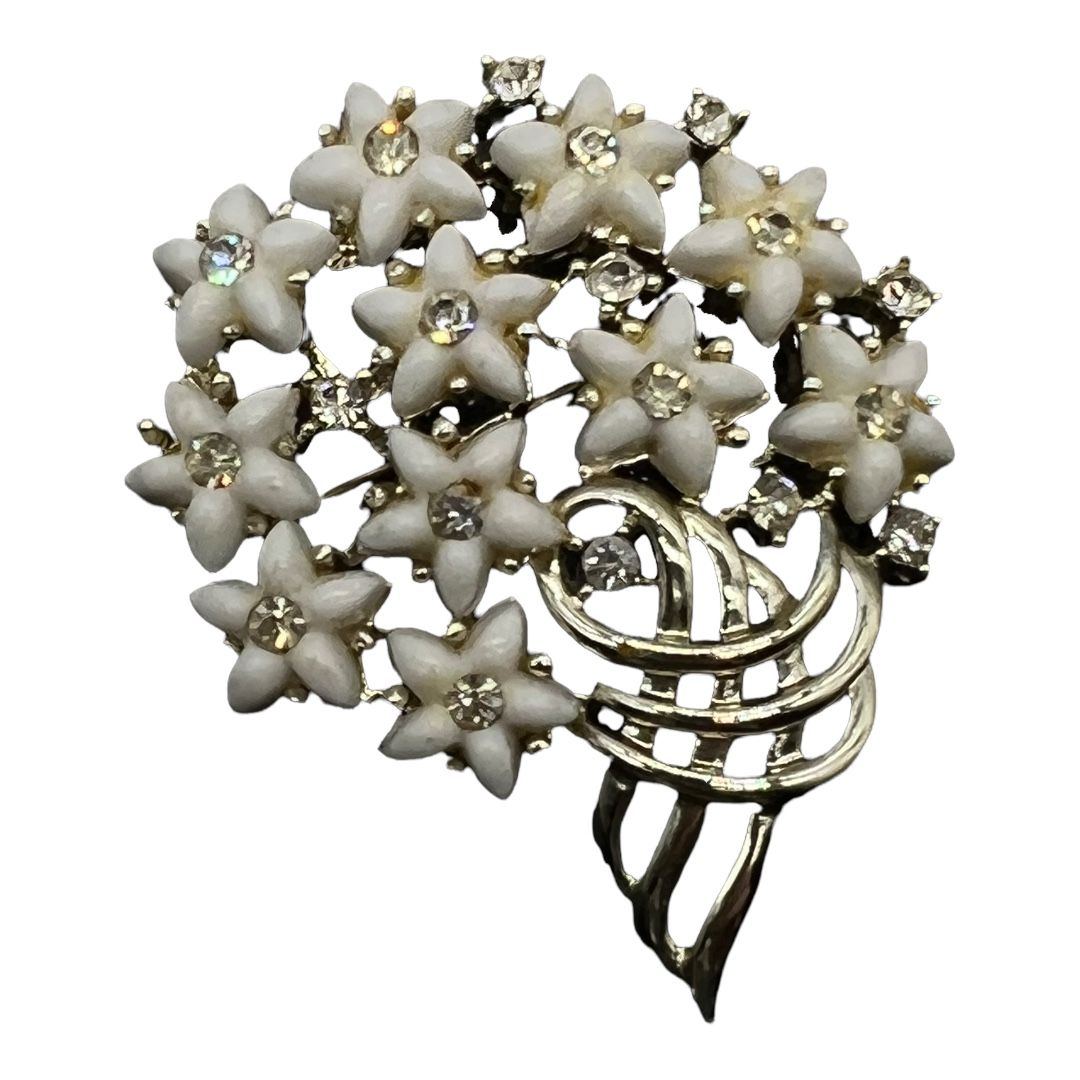 Kramer of New York White Floral Bouquet Pin
August 21, 2022
Vintage Gray Rhinestone French Cuff Links
$19.00
Vintage gray rhinestone French cuff links will add glamour to an evening blouse or shirt by adding a little sparkle to your evening frock! Center rhinestone is flanked by matching gray rhinestones.
1 in stock
• SKU: US-CL-2022-06-05 11.06.09-50-vjc-a-3
• Designer or Maker: Unknown
• Mark: None
• Style: French Cuff Links
• Circa Date: 1950s
• Condition: Minor signs of surface wear on back. Please note color is grey and is most accurately detailed on the image with the scenic background.
• Age Group: Adult
• Color: Gold,
• Material: Brass, Silver-tone plate, glass/crystal
• Size or Measurement: Approx. 13/16″ diameter
• Type: French cuff links, Rhinestone cuff links.