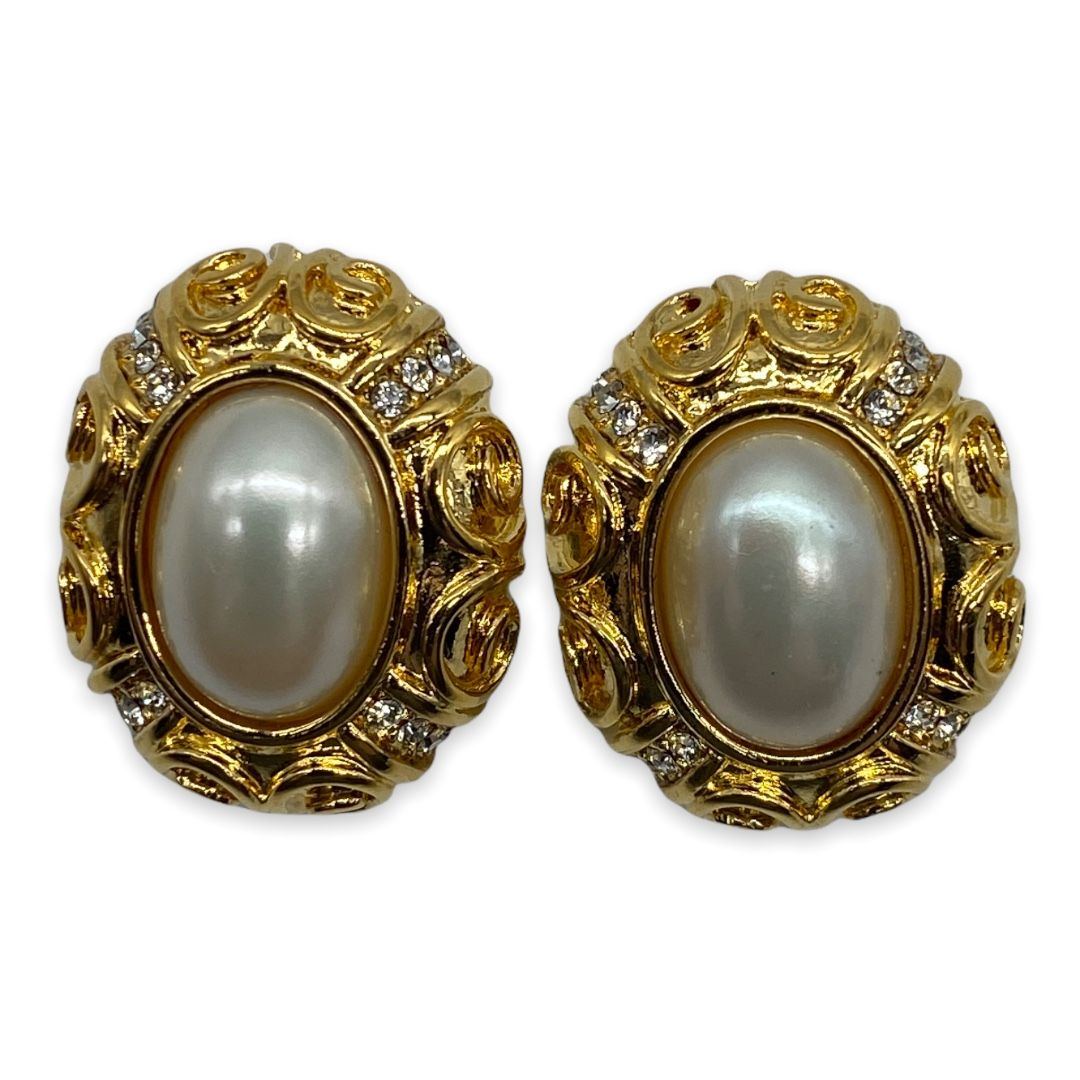 Vintage Unsigned Coro Rhinestone and Faux Pearl Pierced Earrings
October 24, 2021
Vintage Unsigned Amethyst and Crystal Color Rhinestone Coro Pierced Earrings
October 24, 2021
Vintage Unsigned Coro Faux Pearl Pierced Earrings
$19.00
Lovely vintage unsigned Coro faux pearl pierced earrings. These earrings feature a row of faux pearl cabochons in a circ., oblong, circ. pattern set in a highly-polished frame. They are designed in a half-wedding-band style. These earrings were purchased 20 years ago from Providence by a company that cleared manufacturers merchandise. All of the pieces except for the necklace sets were unsigned. The stickers indicated they were made in Canada by Coro Canada owned by Richton International Corp. Records indicated that RIC was sold in 1992 to a Venezuelan investment group. We therefore dates these based on style to the 1980s.
1 in stock
• SKU: CO-ER-2021-10-23 15.47.08-80-vjc-a-2
• Designer or Maker: Coro Canada
• Mark: None
• Style: Pierced
• Circa Date: 1980s
• Condition: Like new
• Age Group: Adult
• Color: gold, cream
• Material: White metal, gold-tone plate, faux pearl
• Size or Measurement: Approx. 1″ t.l. x 1/2″ w.
• Type: Faux pearl earrings, 1980s earrings, Faux pearl cabochon earrings, Wedding band earrings, 1980s faux pearl earrings, Coro 1980s earrings, Coro Canada, Power dressing, Bridal earrings, Holiday gift.