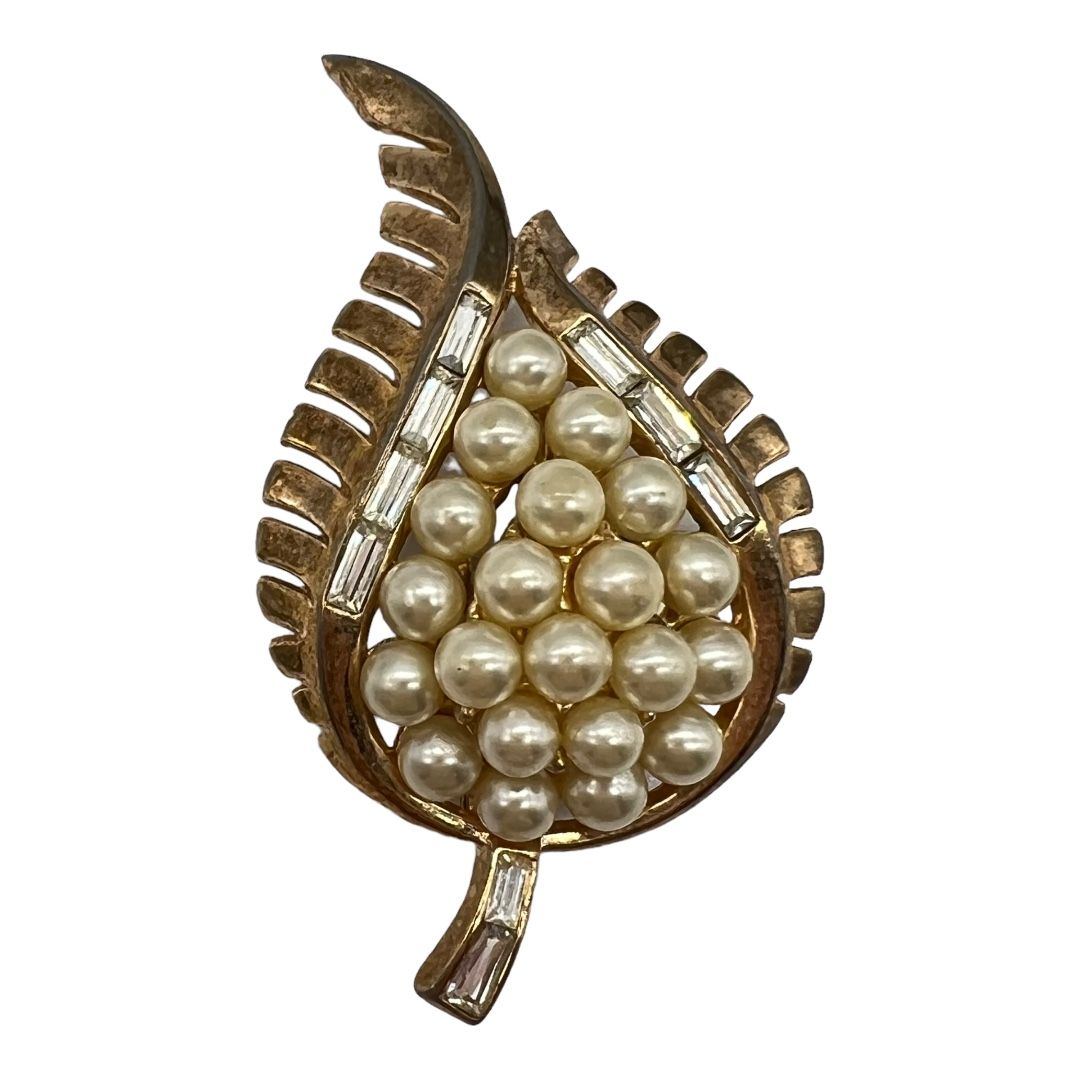 Trifari Leaf Brooch with Faux Pearls and Rhinestone Baguettes
January 16, 2023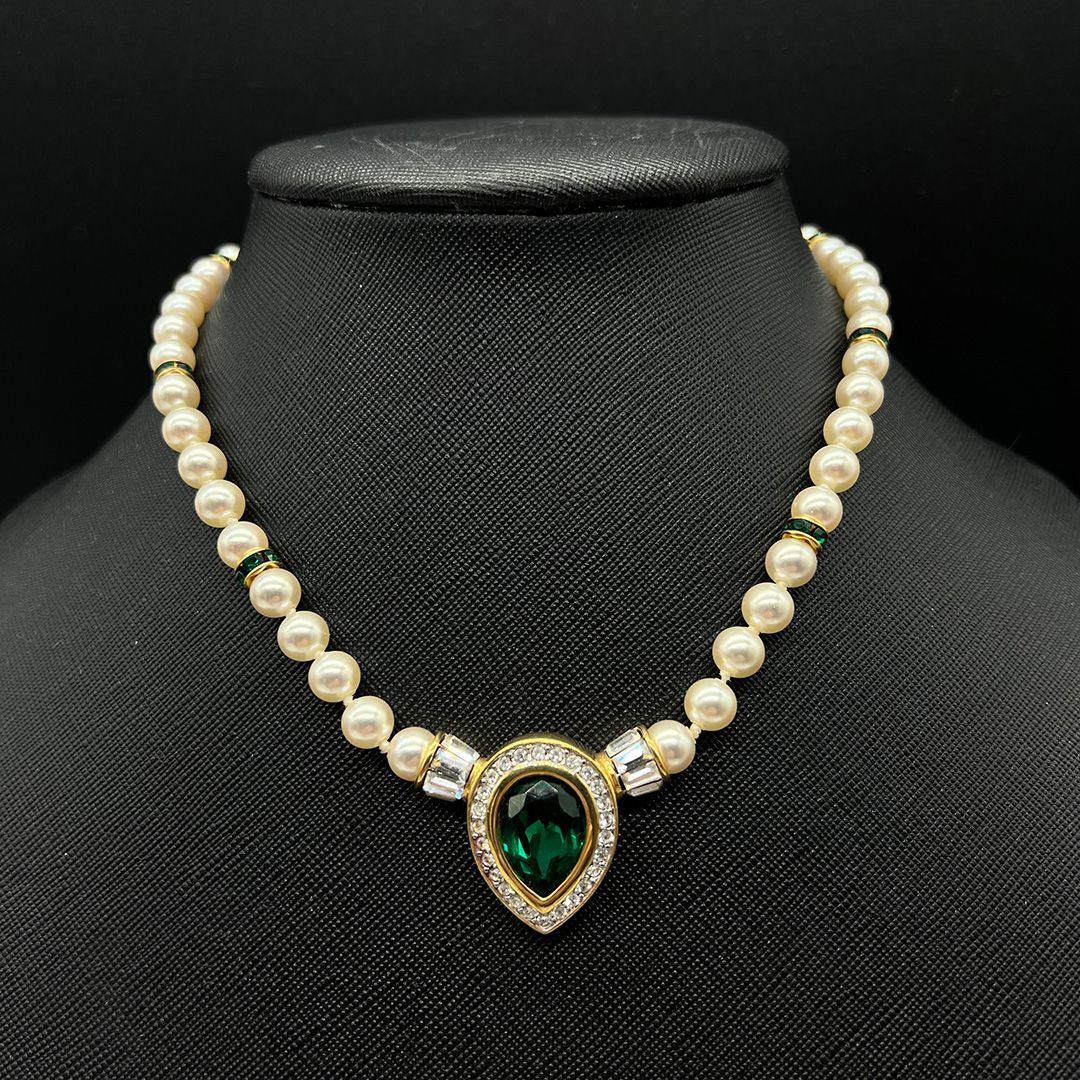 Gorgeous 1980s S.A.L. Faux Pearl and Rhinestone Collar Necklace
February 1, 2023
Vintage Weiss Enameled Daisy Brooch
$39.00
Iconic vintage Weiss enameled daisy brooch / pin featuring double flower motif with bright yellow cabochon centers and green enamel leaf detail. A lovely example
of the 1960s figural enameled pieces sold by Albert Weiss.
1 in stock
• SKU: WE-BC-2022-12-06 12.10.28-60-vjc-a-1
• Designer or Maker: Weiss
• Mark: Weiss with copyright mark
• Style: Brooch
• Circa Date: 1960s
• Condition: Minimal surface wear
• Age Group: Adult
• Color: Gold, white, yellow
• Material: White metal, brass, gold-tone plate, resin, enamel
• Size or Measurement: Approx. 2.56″ t.l. x 1.25″ w.
• Type: Weiss flower brooch, Weiss Daisy brooch, Weiss Figural brooch, Weiss enamel brooch, 1960s enamel flower brooch.