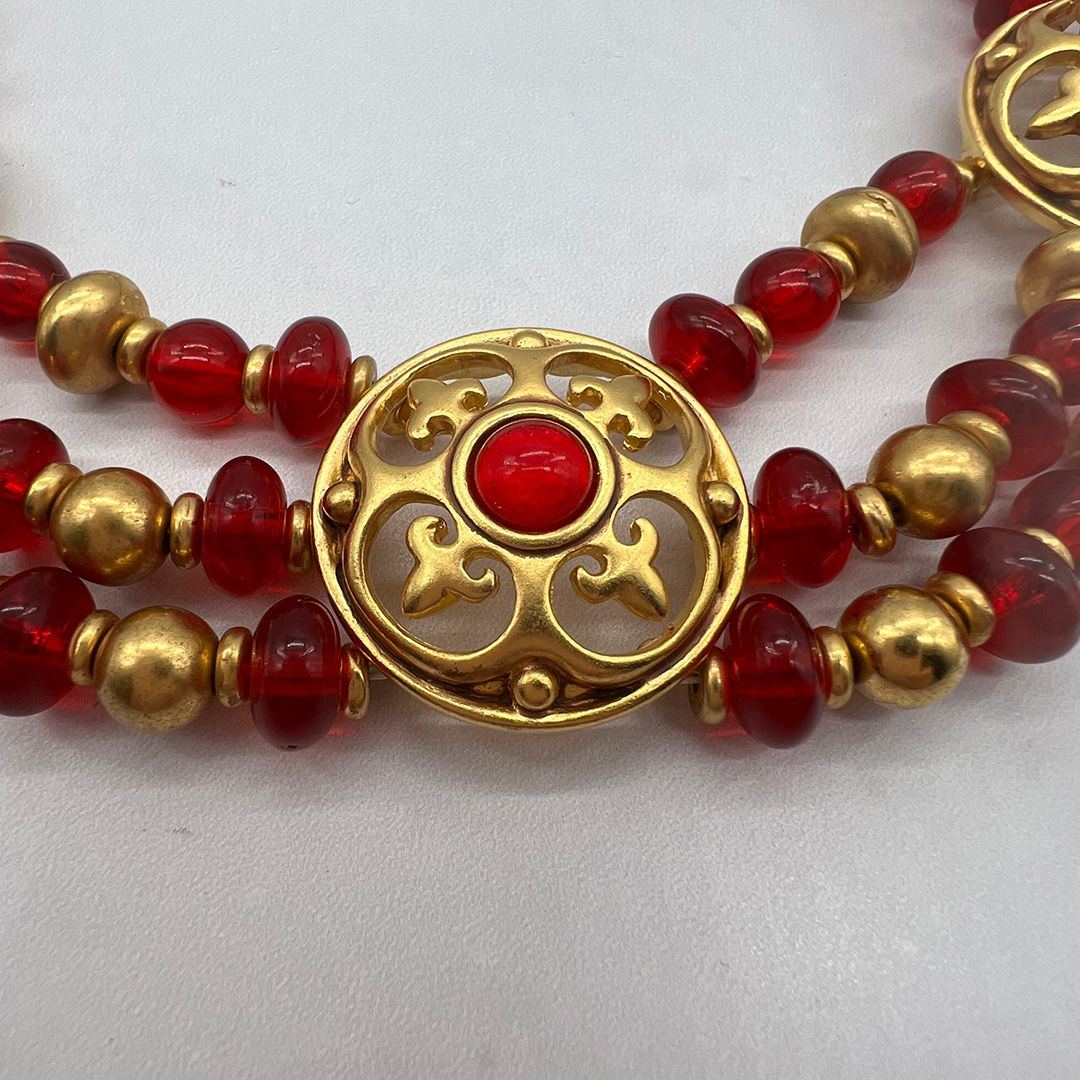 Cleaning Your Jewelry
July 5, 2014
Juliana Jewelry by Delizza & Elster
August 7, 2014
Vintage art glass costume jewelry has been a perennial favorite for costume jewelry collectors. From the gorgeous pieces designed and manufactured by Delizza & Elster to outstanding Italian necklaces made of superb millefiori beads by Moretti, art glass has been treasured by collectors for decades.
Examples of art glass being incorporated into "Juliana" style jewelry produced by D & E.
This is one of the most popular "Easter Egg" sets manufactured by Delizza & Elster.
Napier is also know for using great art glass in its charm bracelets which were manufactured mainly from the 1950s through the 1990s.
Twisted art glass beads with twisted fluted gold tone beads and end caps make a wonderful example of how gorgeous art glass can be in jewelry.