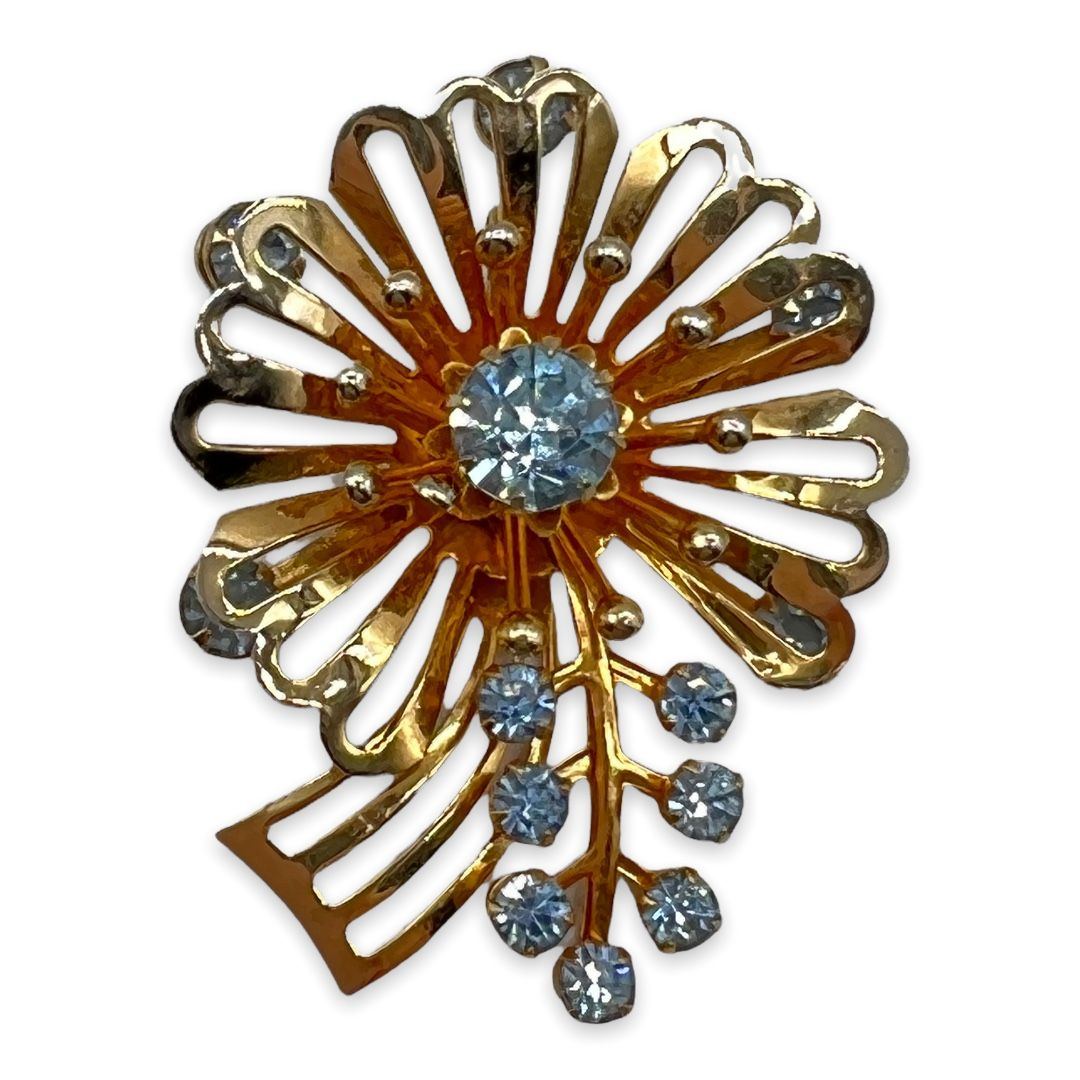 1940s Retro Blue Rhinestone Pendant
May 21, 2022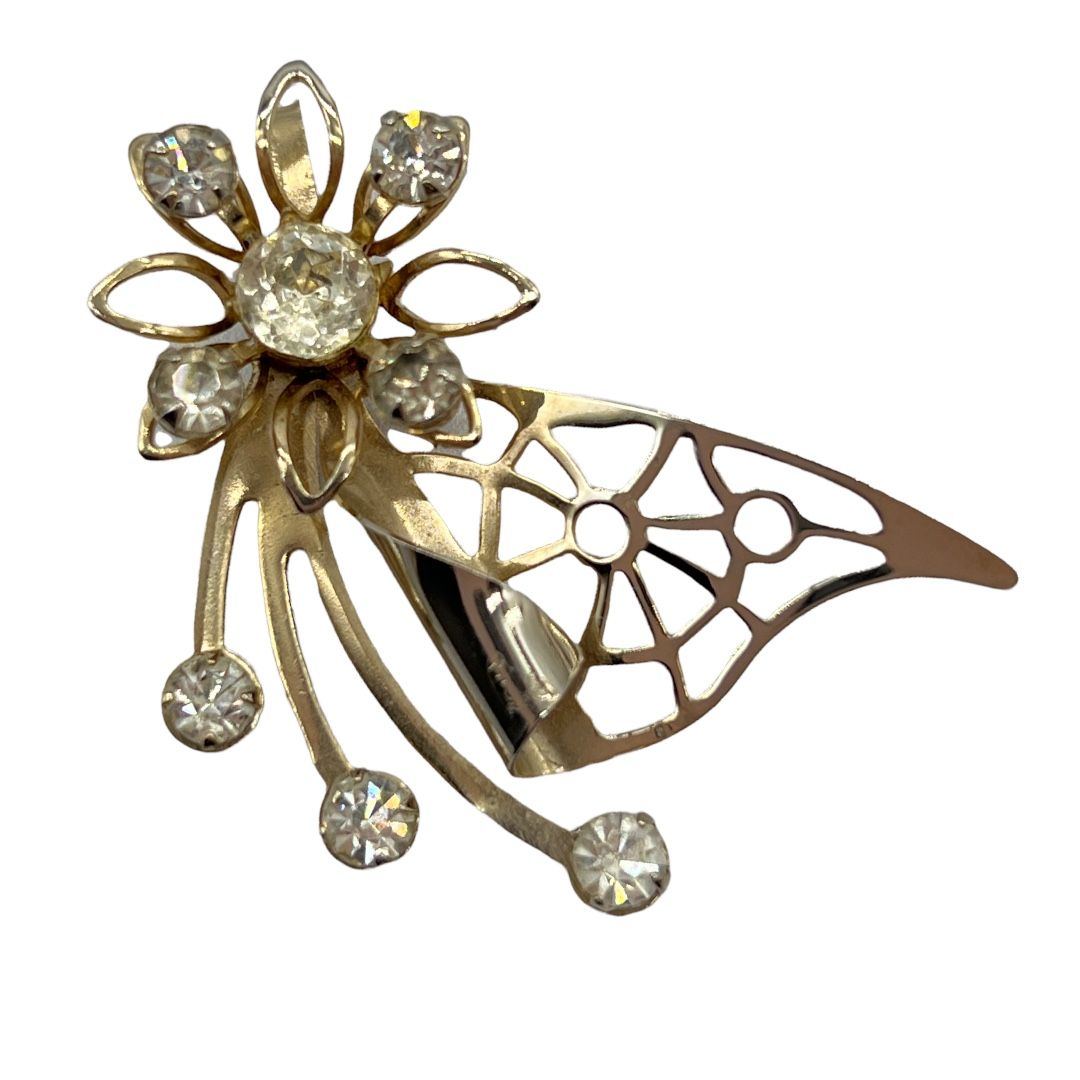 1940s Clear Rhinestone Retro Stylized Flower Streamer Pendant
May 21, 2022
1940s Pot Metal Stylized Flower Brooch
$14.00
Gold plated stylized pot metal floral brooch features pink and blue rhinestones.
Out of stock
• SKU: US-BC-2022-05-15 09.43.22-40-tjs-a-1
• Designer or Maker: Unknown
• Mark: None
• Style: Brooch
• Circa Date: 1940s
• Condition: In good condition. Plating all in tack with minor surface wear. One pink rhinestone appears to be replacement. Sold as is.
• Age Group: Adult
• Color: Gold, pink, blue
• Material: White metal, gold-tone plate, glass/crystal
• Size or Measurement: Approx. 2″ x 1 3/4″ w.
• Type: 1940s brooch, 1940s pot metal brooch, 1940s floral rhinestone brooch.