Vintage Pink Rhinestone Retro Bow Brooch
May 21, 2022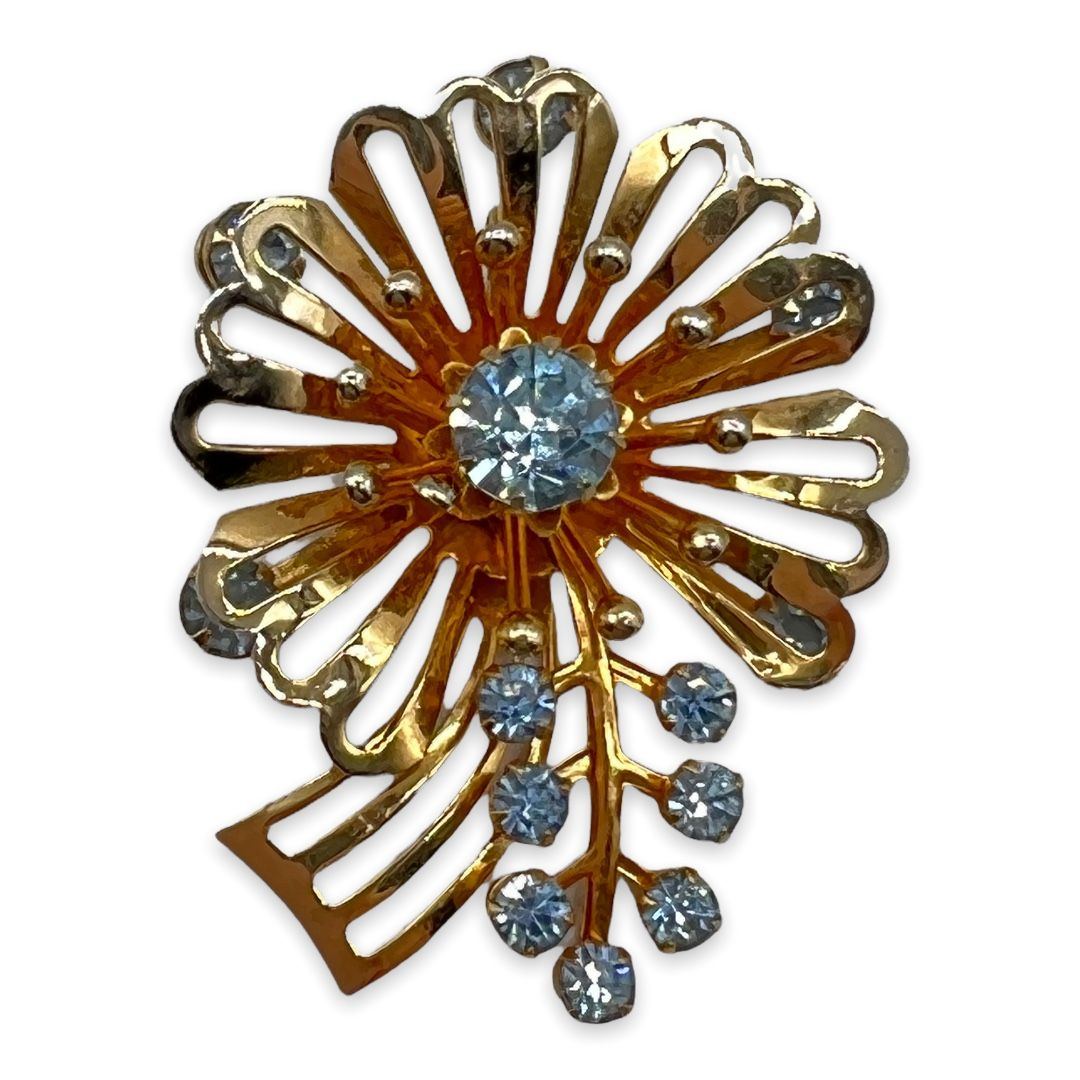 1940s Retro Blue Rhinestone Pendant
May 21, 2022
1940s Retro Stylized Pendant
$22.00
Vintage Retro pendant with stylized open metal work flower surmounted by ruby-colored rhinestones flanked by an open circle. This piece is perfect for a choker wire or omega chain.
1 in stock
• SKU: US-NE-2022-04-18 13.20.51-40-vjc-a-4
• Designer or Maker: Unknown
• Mark: None
• Style: Retro stylized floral pendant
• Circa Date: 1940s
• Condition: In very good condition. All gold plating is shiny and even.
• Age Group: Adult
• Color: Gold, red.
• Material: Brass, gold-tone plate, glass/crystal
• Size or Measurement: Approx. 1 13/16″ x 1 1/4″.
• Type: Retro pendant, Stylized floral pendant, 1940s pendant, 1940s jewelry.