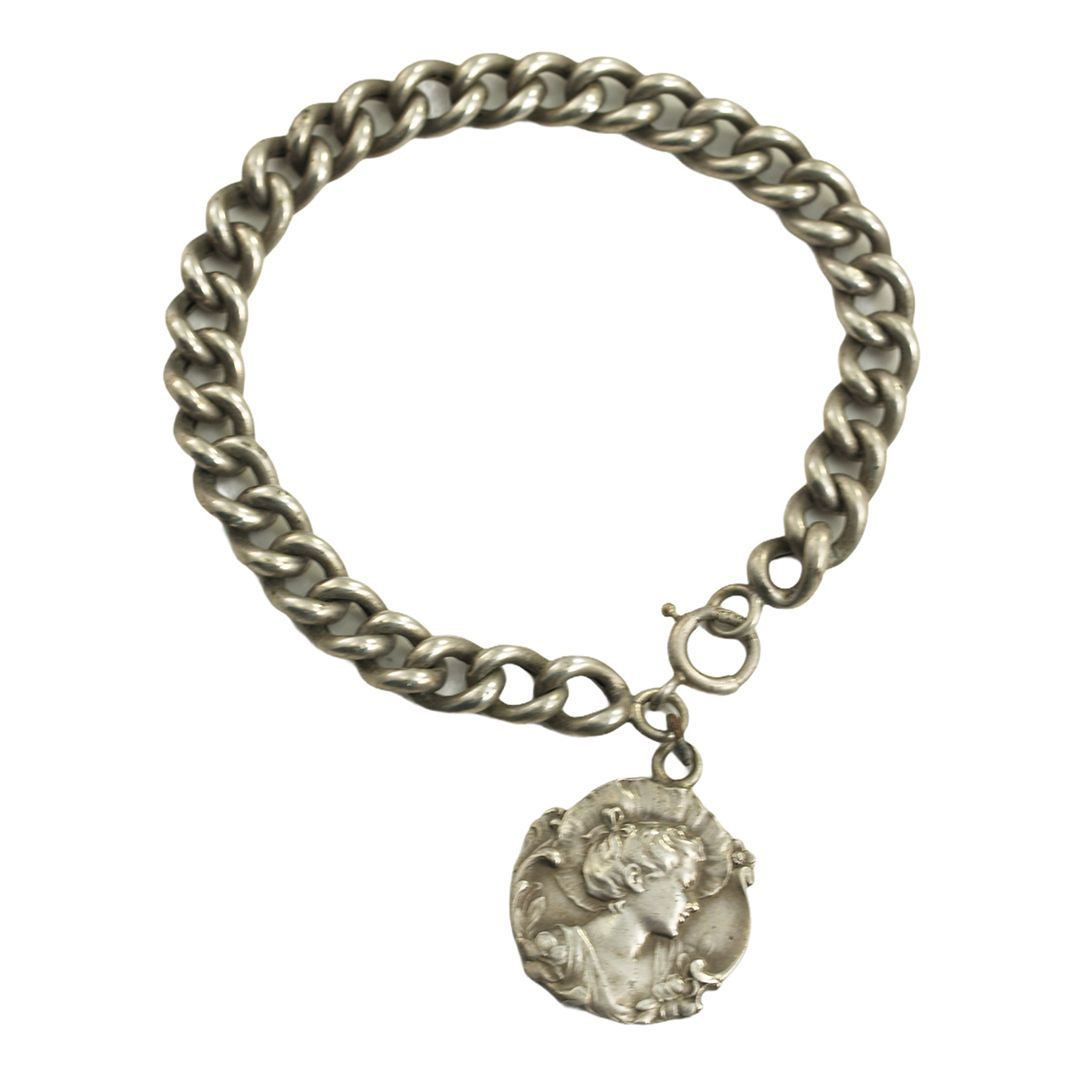 Vintage Art Nouveau Sterling Gibson Girl Charm Bracelet
July 5, 2021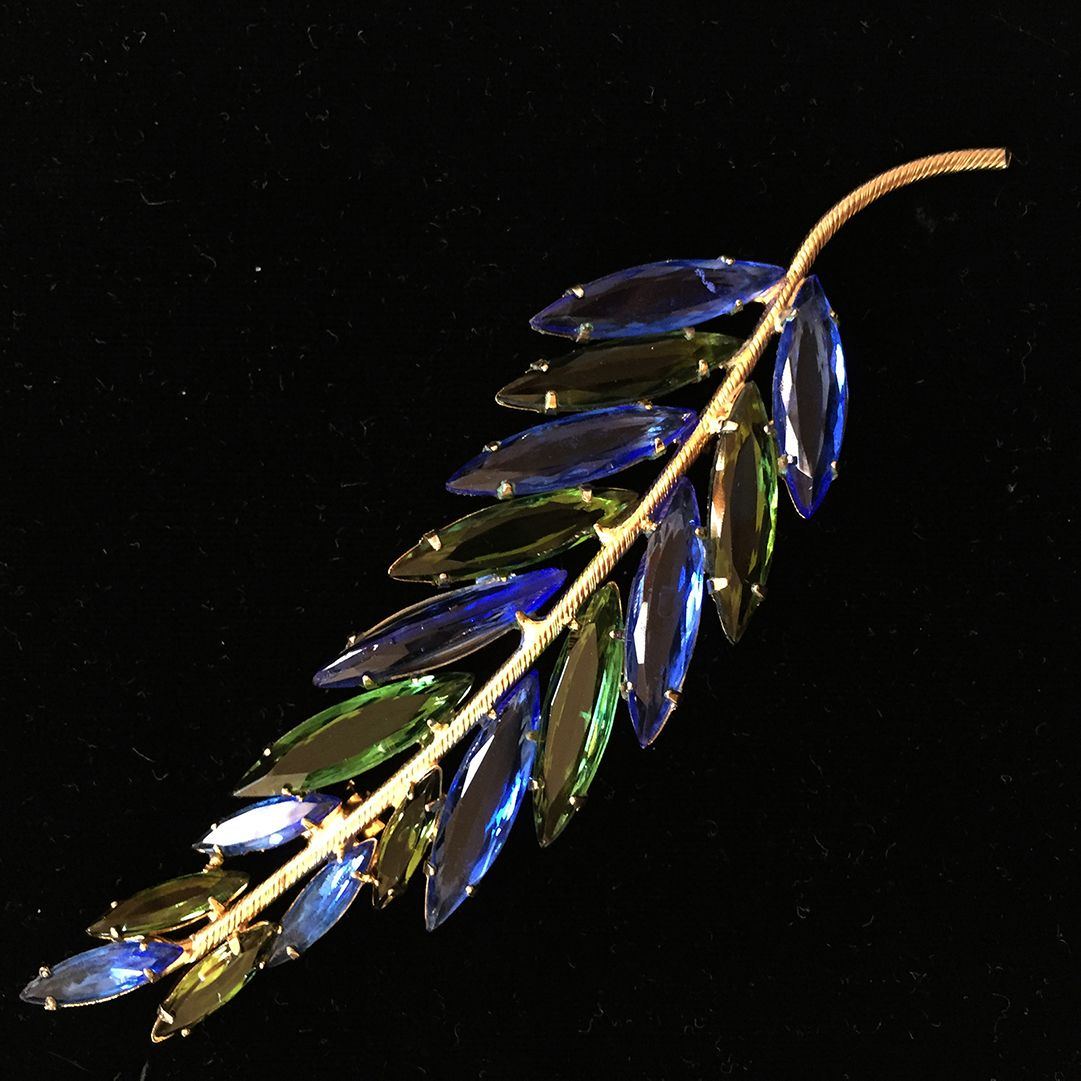 Huge Vintage Green and Blue Rhinestone Stylized Leaf Pin
July 5, 2021
Vintage Double Strand Bib German Orange Taffy Bead Necklace and Earrings Set
$49.00
If you are intrigued by interesting beads as I am, you'll find this necklace absolutely fun to wear. This necklace is comprised of five different beads giving it a delicious orange taffy look. The "taffy" beads are sliced to show the striations of the different glass. These unusual beads are opaque with a matte feel. In addition to the "taffy" beads, the necklace is designed with tulip-shaped beads, bi-cone crystal spacers, small brass spacers similar to those used in Haskell pieces and smaller bimorphic-shaped beads that are flanked by the milk-glass tulip beads. The earrings are cute flower bud cluster earrings.
1 in stock
• SKU or Item #: US-NE-20150728-50s-vjc-4
• Designer or Maker: Unknown/ German Origin
• Mark: None
• Style: Double strand bib necklace
• Closure: Hook and tail closure
• Circa Date: 1950s
• Condition: In great condition. Some minor verdigris on brass spacers and oxidation on clip backs.
• Age Group: Adult
• Color: white, orange, fire orange
• Material: Brass, glass
• Size or Measurement: 19 1/4″ end to end with about an inch drop from top to bottom strand. The earrings measure approx 7/8″ in diameter
• Type Vintage jewelry, Vintage jewellery, Costume jewelry, Taffy, Orange, German, West Germany, White and Orange, Bib Necklace, Double Strand Necklace, 2 Strand necklace, German Earrings, Beaded Earrings, Bead Necklace.