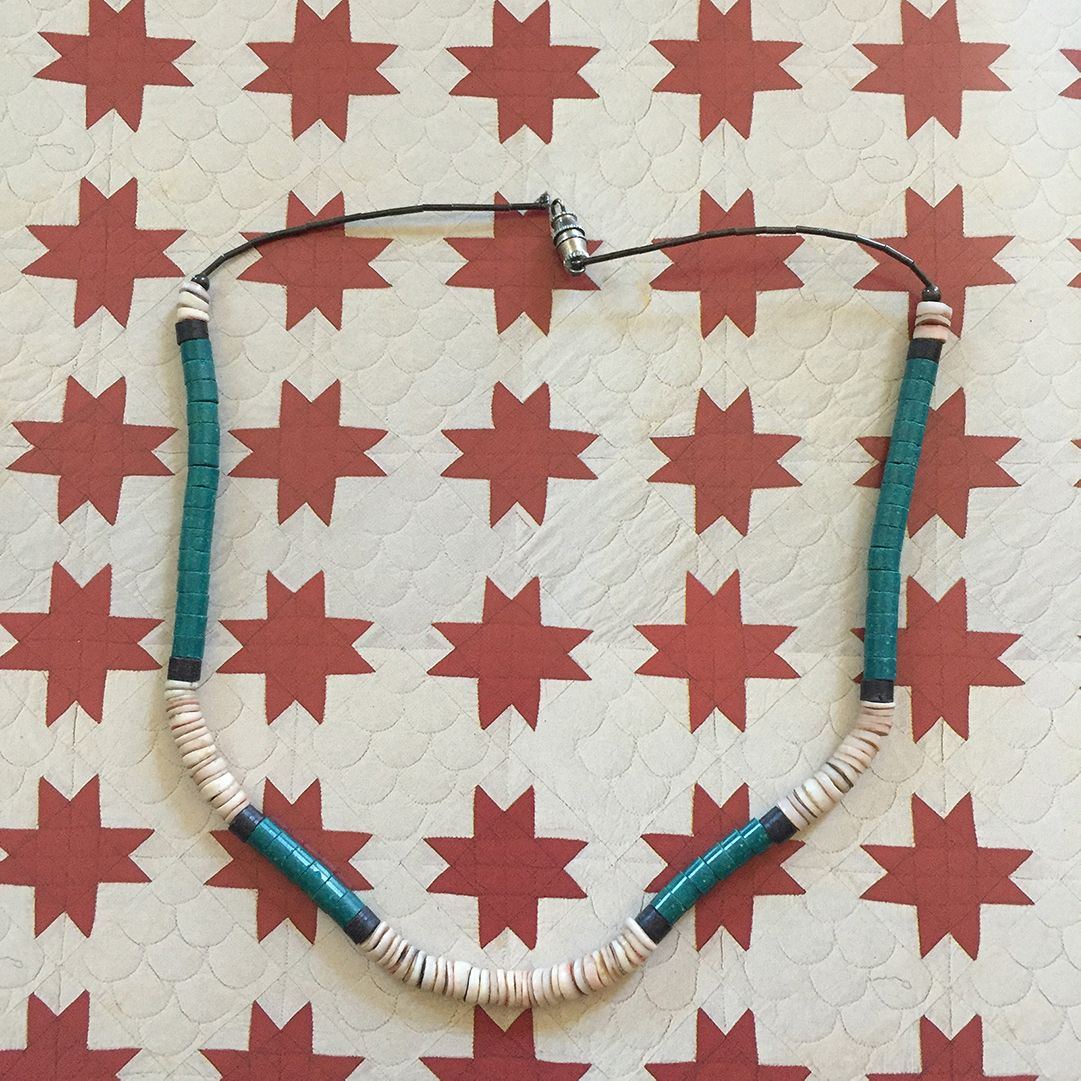 Vintage Southwestern Style Shell and Turquoise Necklace
July 5, 2021
Vintage 1970s White Enamel Double Chain Milkglass Pendant Necklace plus Free earrings
July 5, 2021
Crystal Bead Artisan Bib Necklace
$159.00
If you are looking for something with a lot of sparkle but can easily paired with a pair of jeans, then this necklace is for you. This is a drippy crystal bead artisan bib necklace is accented with chunky semi-precious stones such as quartz. The eight-strand necklace features four briolette florets with center bead accents. The necklace terminates with six strands of crystal beads suspending large quartz accents. Perfect for evening out or day time wear.
1 in stock
• SKU:US-NE-2020-04-17 10.34.17-90s-tjs-a-4
• Designer or Maker: Unknown
• Mark: None
• Style: collar or bib necklace
• Circa Date: 1990s
• Condition: Excellent. Please note that to secure some elements the tied-off wires of the piece,the designer used what looks like a glue gun. Please see pictures.
• Age Group: Adult
• Color: topaz
• Material: crystal beads, quartz, metal
• Size or Measurement: Approx 15″ end to end (clasp) with an approx 6″ drop at long point
• Type: vintage crystal necklace, semi-precious necklace, artisan necklace, Vintage jewelry, Vintage jewellery, vintage costume jewelry