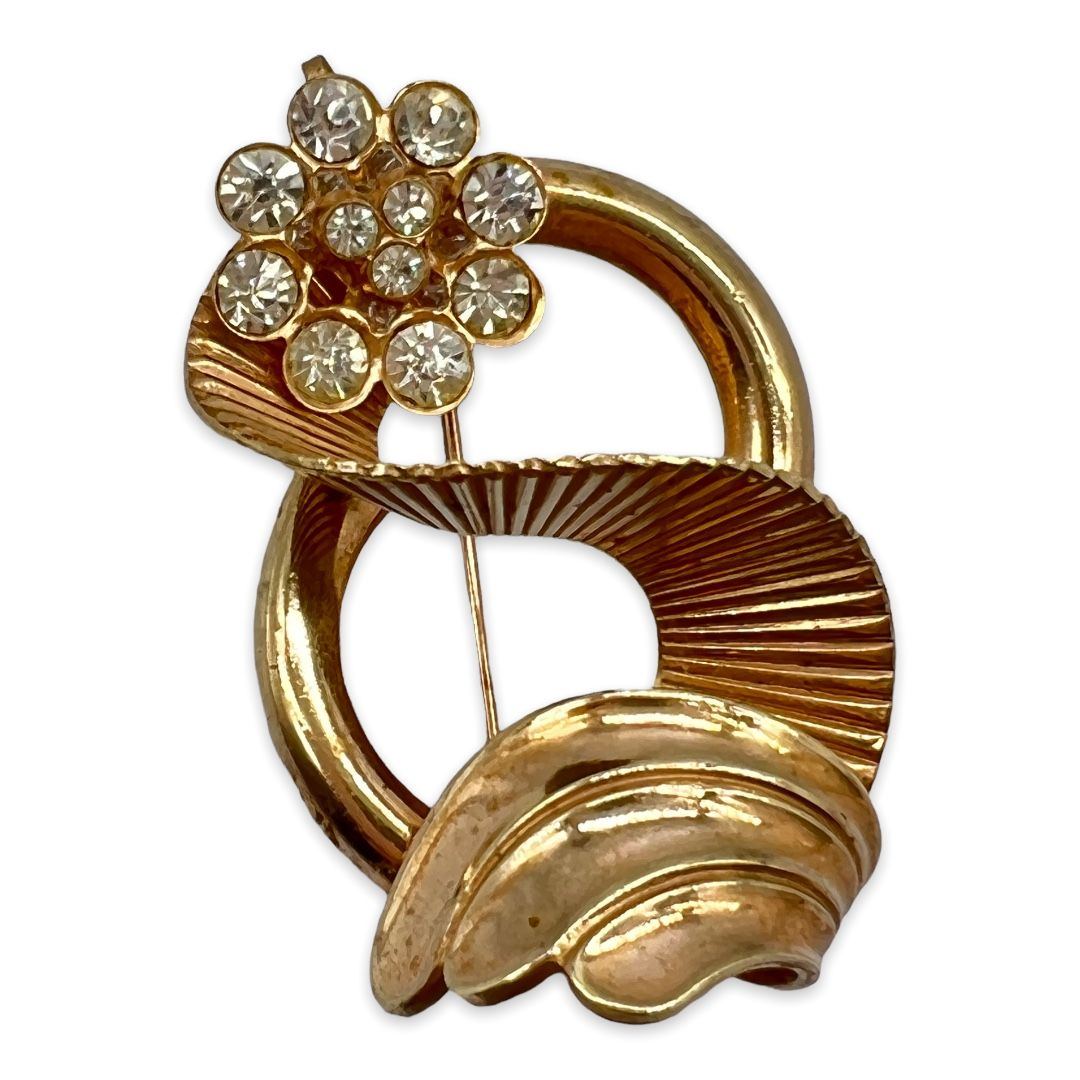 Vintage Retro Rhinestone Pendant Brooch
May 20, 2022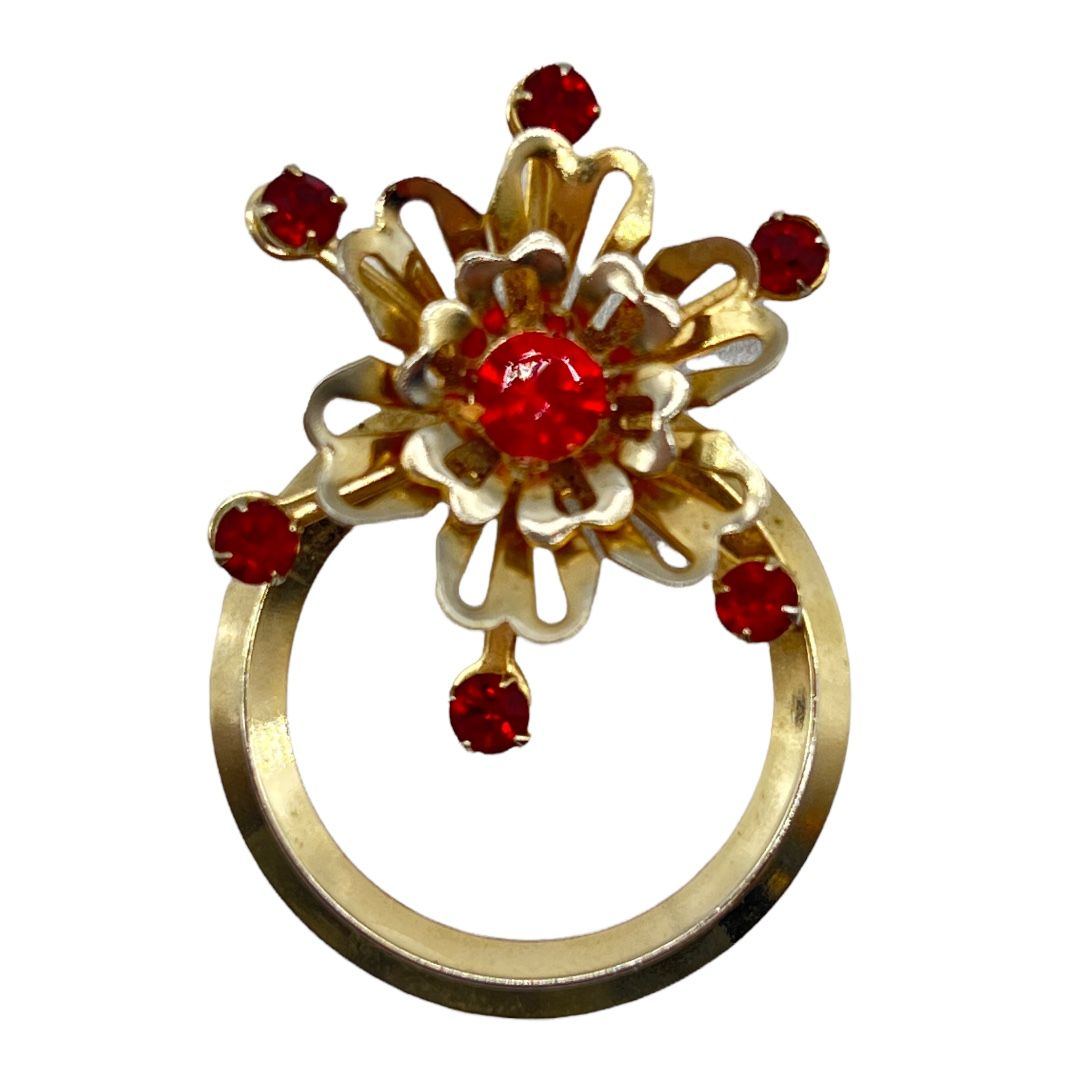 1940s Retro Stylized Pendant
May 21, 2022
Vintage Pink Rhinestone Retro Bow Brooch
$22.00
This is a fun stylized retro floral brooch featuring open metal work with prong-set pink rhinestones. The center forms a four leaf clover with heart-shaped petals. Perfect gift for a sweetheart with the flower and heart design elements.
1 in stock
• SKU: US-BC-2022-04-18 13.08.44-40-vjc-a-1
• Designer or Maker: Unknown
• Mark: None
• Style: Retro stylized floral brooch
• Circa Date: 1940s
• Condition: In very good condition. All gold plating is shiney and even. Lighter color in image is an artifact from the lights.
• Age Group: Adult
• Color: Gold, pink.
• Material: Brass, gold-tone plate, glass/crystal
• Size or Measurement: Approx. 1 1/8″ x 2 1/4″.
• Type: Retro brooch, Stylized floral brooch, 1940s brooch, 1940s jewelry.