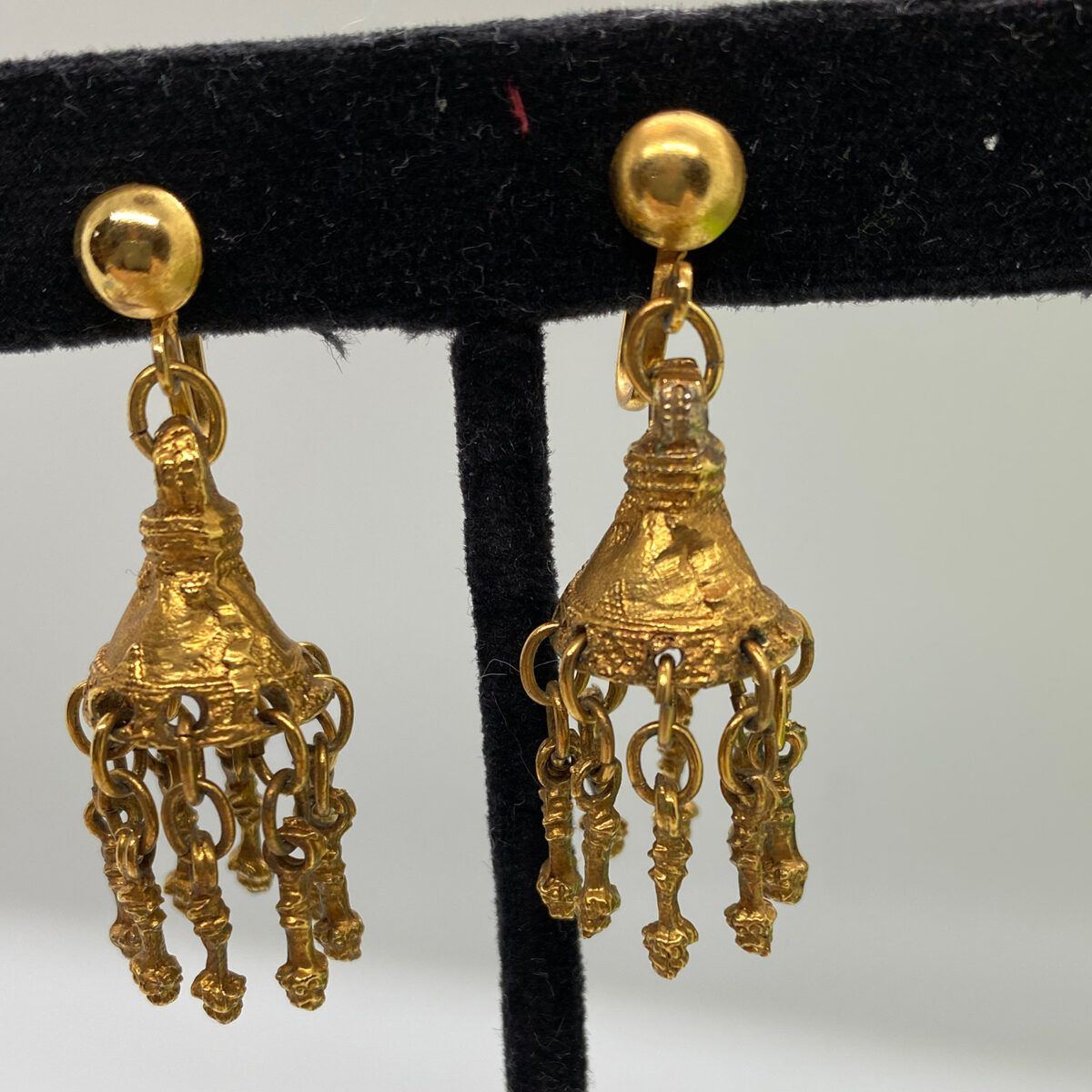 Vintage Victorian Revival Screw-back Earrings
June 2, 2021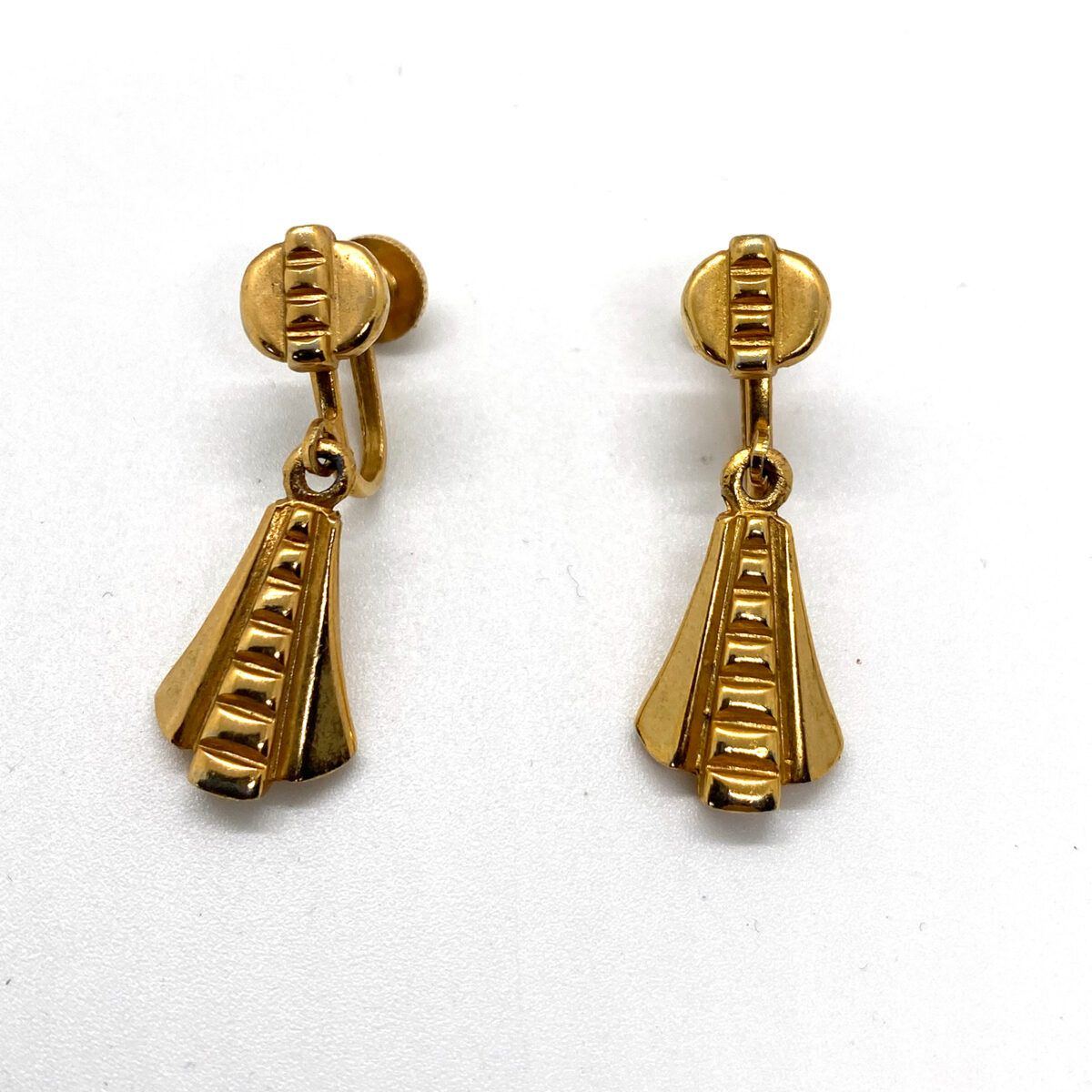 Vintage Machinist c. 1930s-1940s Earrings
June 2, 2021
1940s Victorian Revival Drop Earrings
$15.00
Lovely c. 1940s Victorian revival drop earrings surmounted by a "carved" faux onyx stone. Perfect for even the Boho look.
1 in stock
• SKU:US-ER-2019-12-18 15.39.43-40-tjs-a-2
• Designer or Maker: Unknown
• Mark: None
• Style: Pendant or dangle, pierced
• Circa Date: 1940s
• Condition: Some verdigris really a smidgeon . Please see images. Also I believe the ear wire is not original to the earrings. Price accordingly. Sales final.
• Age Group: Adult
• Color: Brass, black
• Material: brass, glass
• Size or Measurement: 1 1/2″ t.l. x 31/32″
• Type: Victorian earrings, Victorian Revival earrings, Pendant earrings, pierced earrings
Related Images: