Lovely Victorian Revival Pin Set
March 25, 2023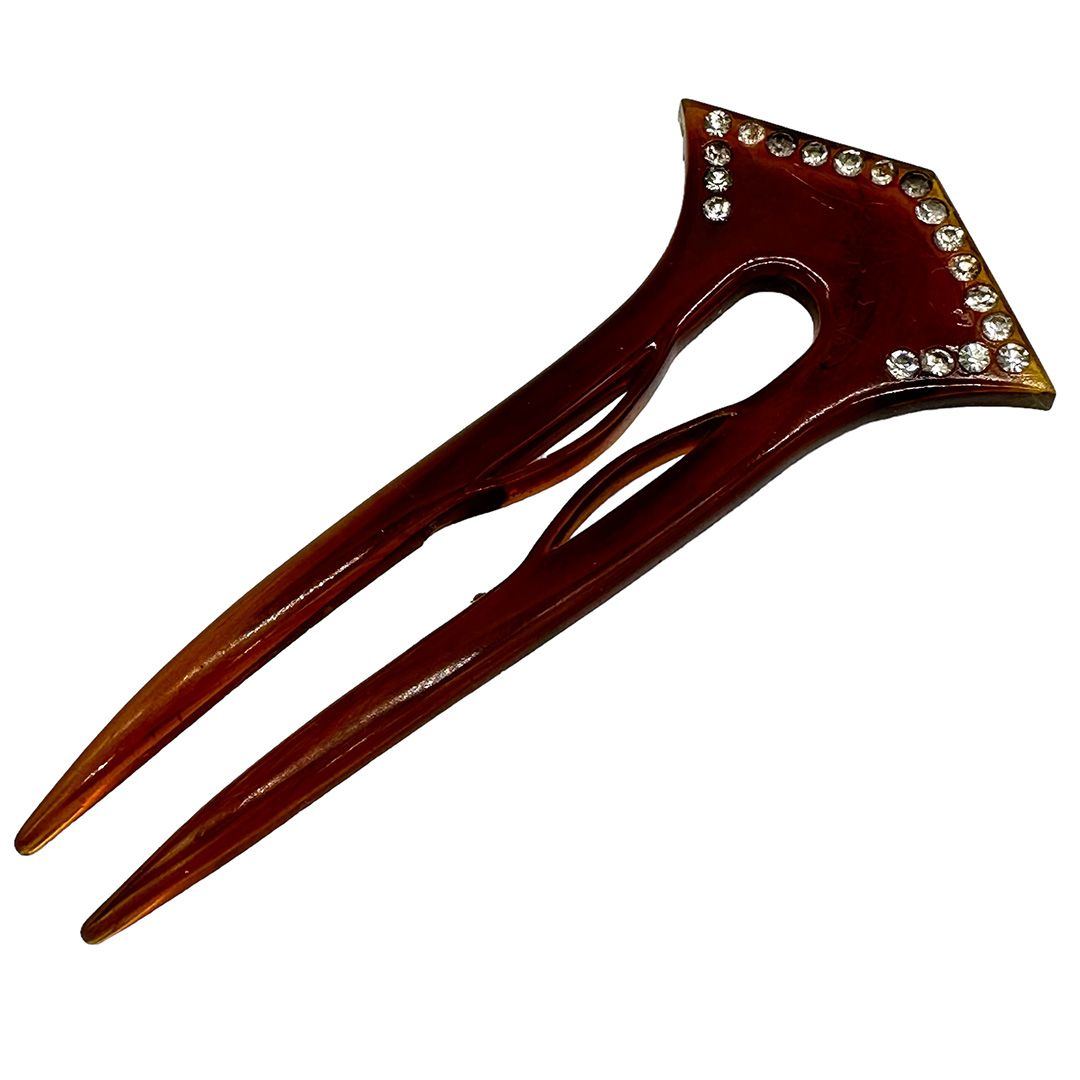 Lovely Celluloid Rhinestone Hair Comb
March 25, 2023
1950s Coro Scatter Pin Lot
$29.00
Lovely collection of vintage Coro scatter pins, featuring a bow, Victorian rivival and circle pin.
1 in stock
• SKU: CO-BC-2023-03-16 14.04.07-50-tjs-a-6
• Designer or Maker: Coro
• Mark: Coro
• Style: Scatter pins
• Circa Date: 1950s
• Condition: Minor areas of tarnish, and surface scratches, faux cameo looks slightly offset.
• Age Group: Adult
• Color: Gold, black, purple, green, clear.
• Material: White metal,
• Size or Measurement: Bow = 1 1/16″ w. x 7/8″ t.s.; circle pins measure 1 1/8 diameter
• Type: Vintage Coro pins, Coro bow pin, Coro Victorian revival pin, Coro scatter pins.