Trifari Milk Glass Collar Necklace
May 5, 2022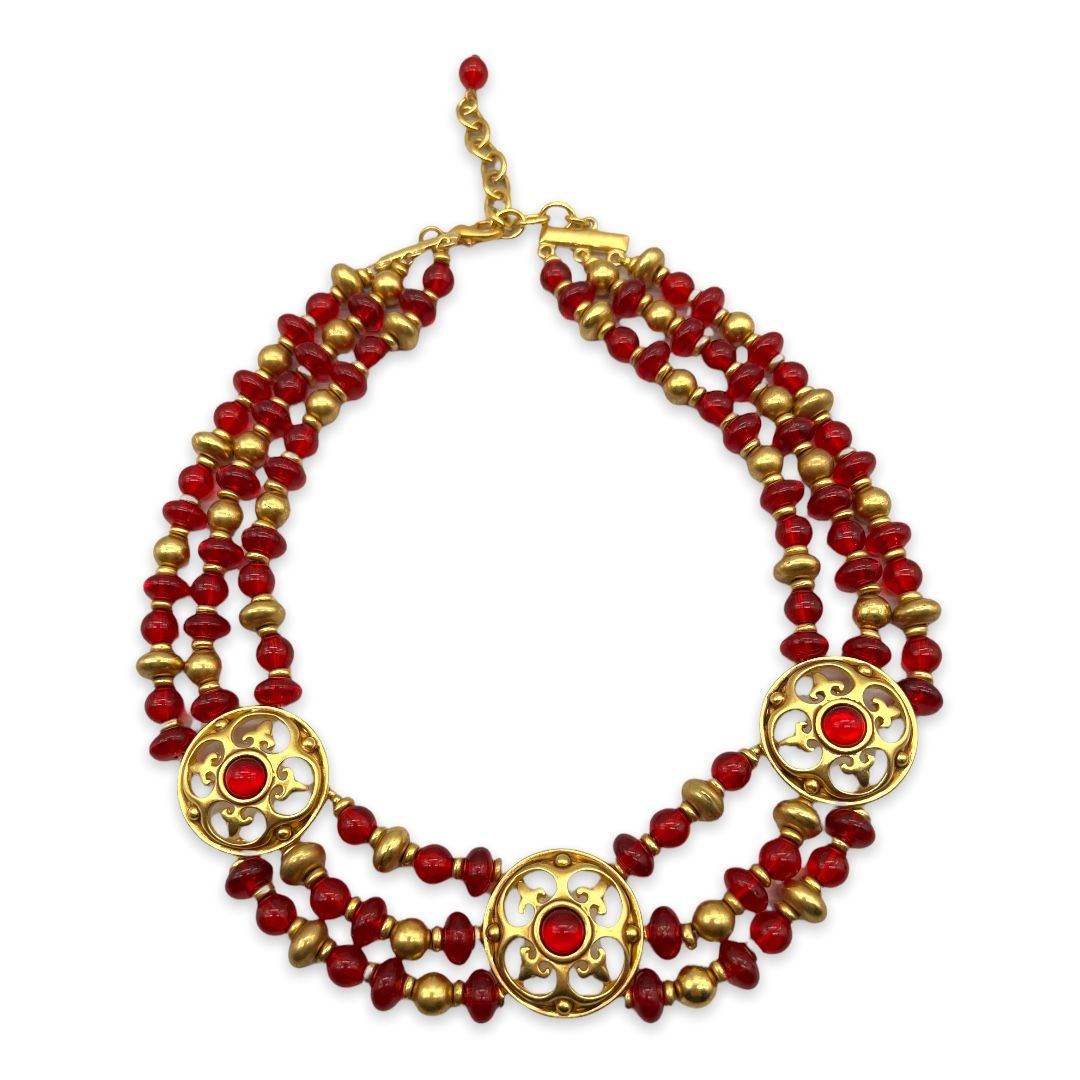 Vintage 1980s Red Lucite Collar Necklace
May 6, 2022
1960s Trifari White Enamel Necklace
$39.00
Vintage Trifari white enamel necklace featuring a Maltese cross suspended from a 28″ enameled chain. The piece has a lovely crisp look to it and would complement most summer frocks.
1 in stock
• SKU:TR-NE-2022-04-26 14.29.15-60-tjs-a-4
• Designer or Maker: TRIFARI
• Mark: Trifari trademark tag
• Style: Necklace
• Circa Date: 1960s
• Condition: Excellent one tiny chip in enamel near clasp
• Age Group: Adult
• Color: White
• Material: White metal, enamel
• Size or Measurement: Chain measures approx 28″ t.l. with pendant measuring 2 1/2″ from top of pendant x 2 1/8″ w.
• Type: Vintage Trifari, crown Trifari, Trifari jewelry, Trifari necklace, Trifari white enamel necklace, Trifari Maltese Cross, Trifari enameled Maltese cross, Vintage necklace, 1960s jewelry, 1960s Trifari jewelry, crown Trifari, Vintage jewelry, Vintage jewellery, vintage costume jewelry