Vintage Coro Alice in Wonderland King Motif Brooch
March 23, 2022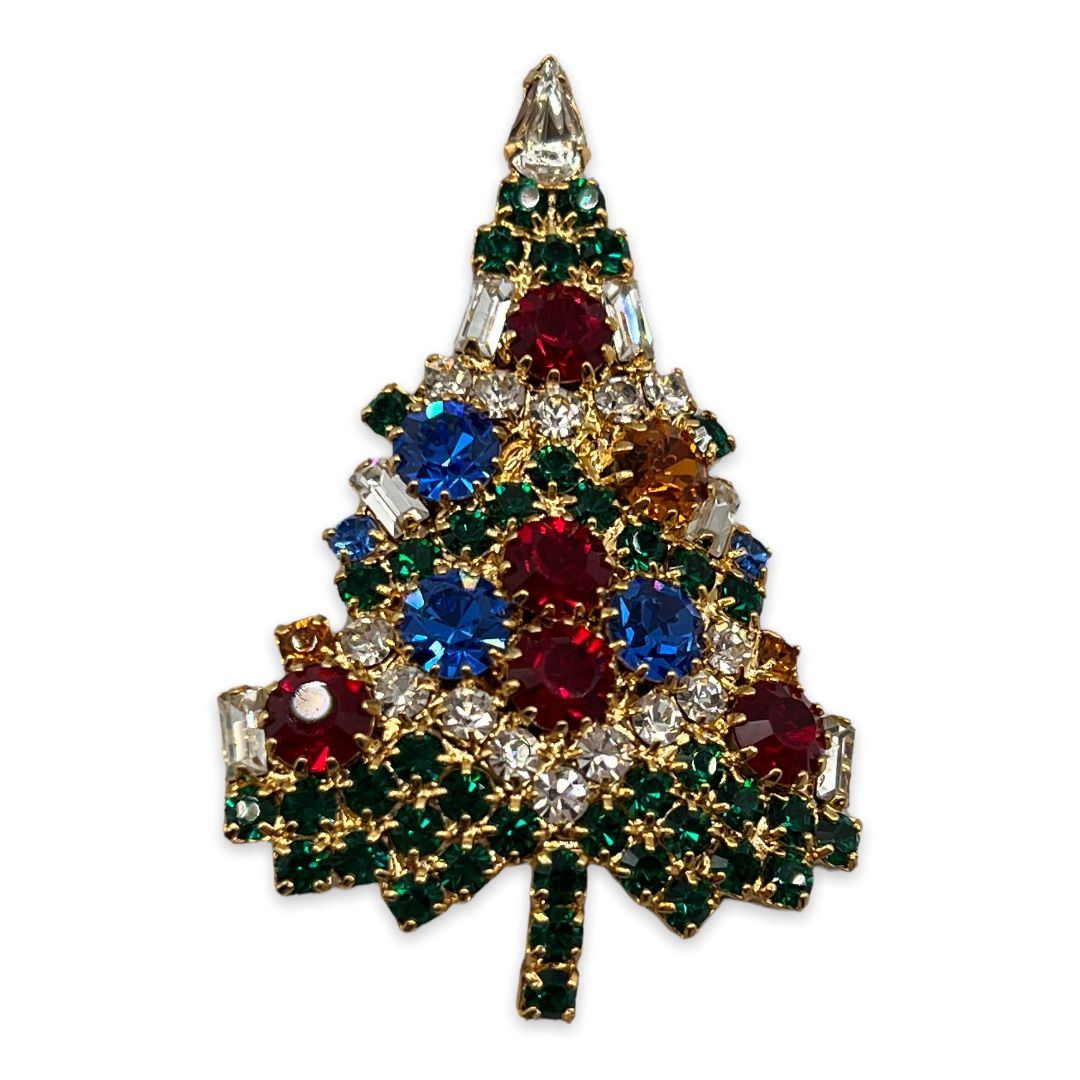 Vintage Eisenberg Ice Christmas Tree Pin
March 31, 2022
Beautiful 1940s Coro Double Leaf Enamel Brooch
$89.00
This beautiful brooch features a double-leaf motif with beautiful enamel detail and a rhodium plated surface. A great example of vintage Coro enameled jewelry.
1 in stock
• SKU: CO-BC-2022-02-27 11.05.19-40-tjs-a-2
• Designer or Maker: Coro
• Mark: Coro
• Style: Brooch
• Circa Date: 1940s
• Condition: Great. Plating and enamel in very good condition. One small area where enamel spot is on silver-tone area.
• Age Group: Adult
• Color: Silver, green
• Material: White metal, enamel, silver-tone plate.
• Size or Measurement: Approx. 3 1/4″ x 2 1/8″
• Type: Coro jewelry, Coro brooch, Enamel Coro brooch, Coro leaf brooch, Coro enamel leaf brooch, Green Coro brooch, 1940s Coro jewelry, 1940s Coro brooch.