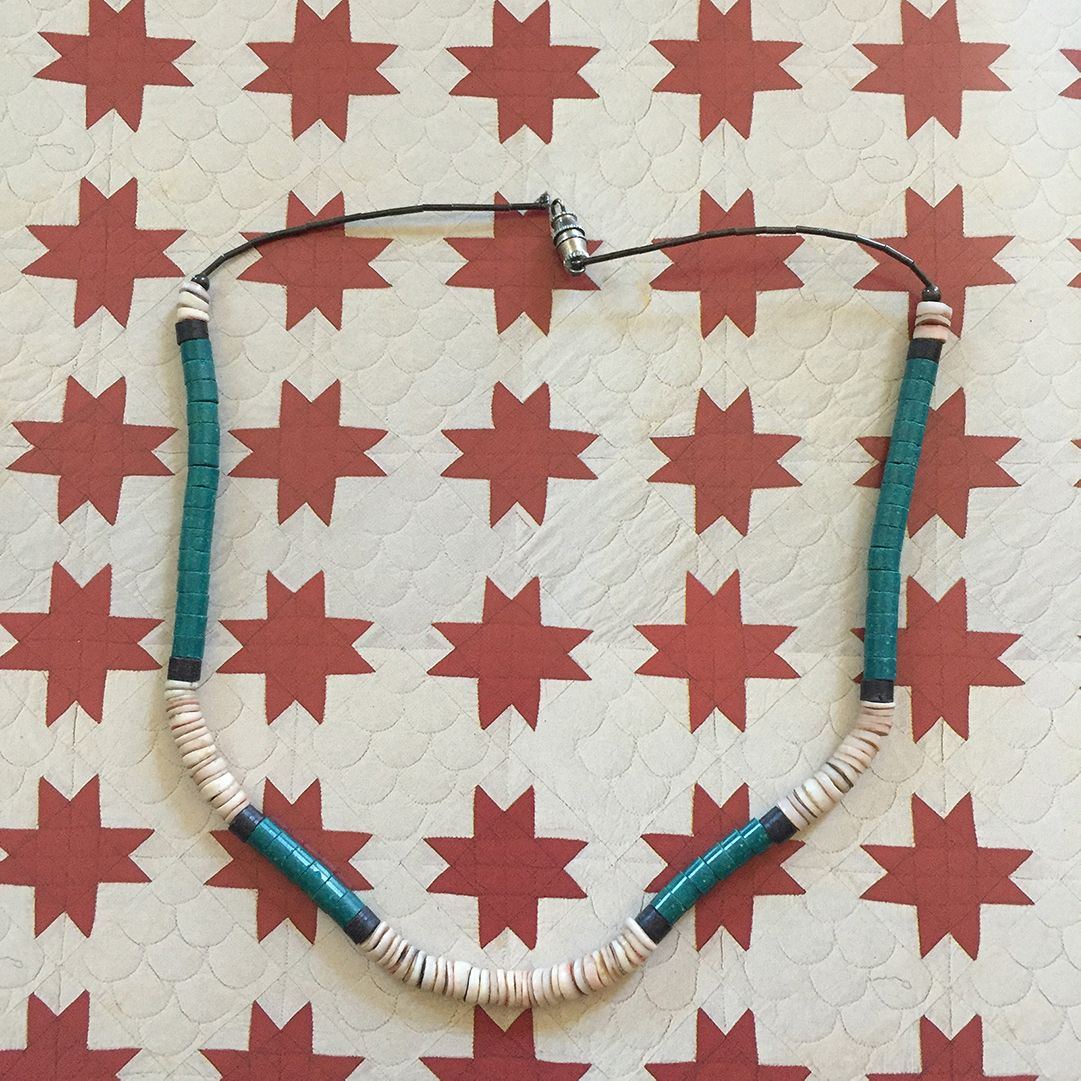 Vintage Southwestern Style Shell and Turquoise Necklace
July 5, 2021
Vintage 1970s White Enamel Double Chain Milkglass Pendant Necklace plus Free earrings
July 5, 2021
Beautiful vintage Hand-wrapped Bridal Bangle Bracelet
$24.00
This is a gorgeous artisan hand-wrapped bridal bracelet. The bracelet incorporates dozens of faux seed pearls tipped with golden accents and flanked by textured balls further accented with micro pearl-like elements. The bracelet is wrapped with a silk and golden thread. A wonderful piece to wear on the wrist or to incorporate into the bridal attire. Please note that the wrapping has made the diameter 2″. This is for a small hand. This piece would also be perfect for a flower girl. It's quite extraordinary.
1 in stock
• SKU:US-BR-2016-06-04 16.26.39-60s-tjs-a-5
• Designer or Maker Unknown
• Mark: None
• Style: bangle
• Circa Date: 1960s-1980s
• Condition: Excellent. It has a couple of areas that appear to have a color change to a peachy pearl. I'm unclear if it is the nacre from the pearls are some sort of adhesive. Please review picture. Piece has been priced to reflect this.
• Age Group: Adult
• Color: Gold tone, pearl
• Material: brass, faux pearl
• Size or Measurement: Inner diameter 2″
• Type: Vintage jewelry, vintage faux pearl, Vintage jewellery, wedding jewelry bracelet, vintage bridal bracelet, wrap bracelet, bangle bracelet, bridesmaid bracelet, flower girl jewelry, bridal jewelry, faux pearl bracelet, faux pearls, vintage faux pearl, wrap bracelet, ivory pearl bridal, bridal gift