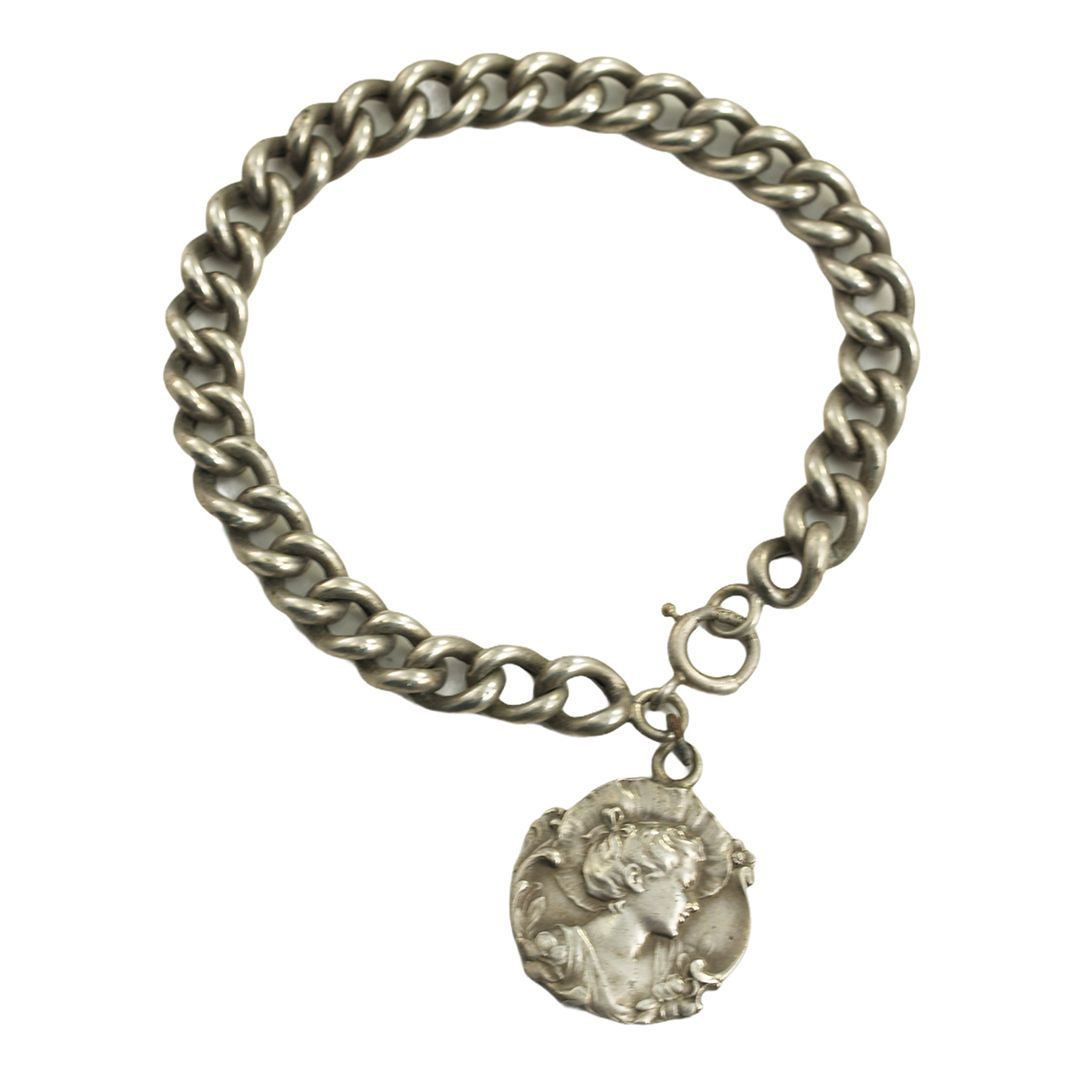 Vintage Art Nouveau Sterling Gibson Girl Charm Bracelet
July 5, 2021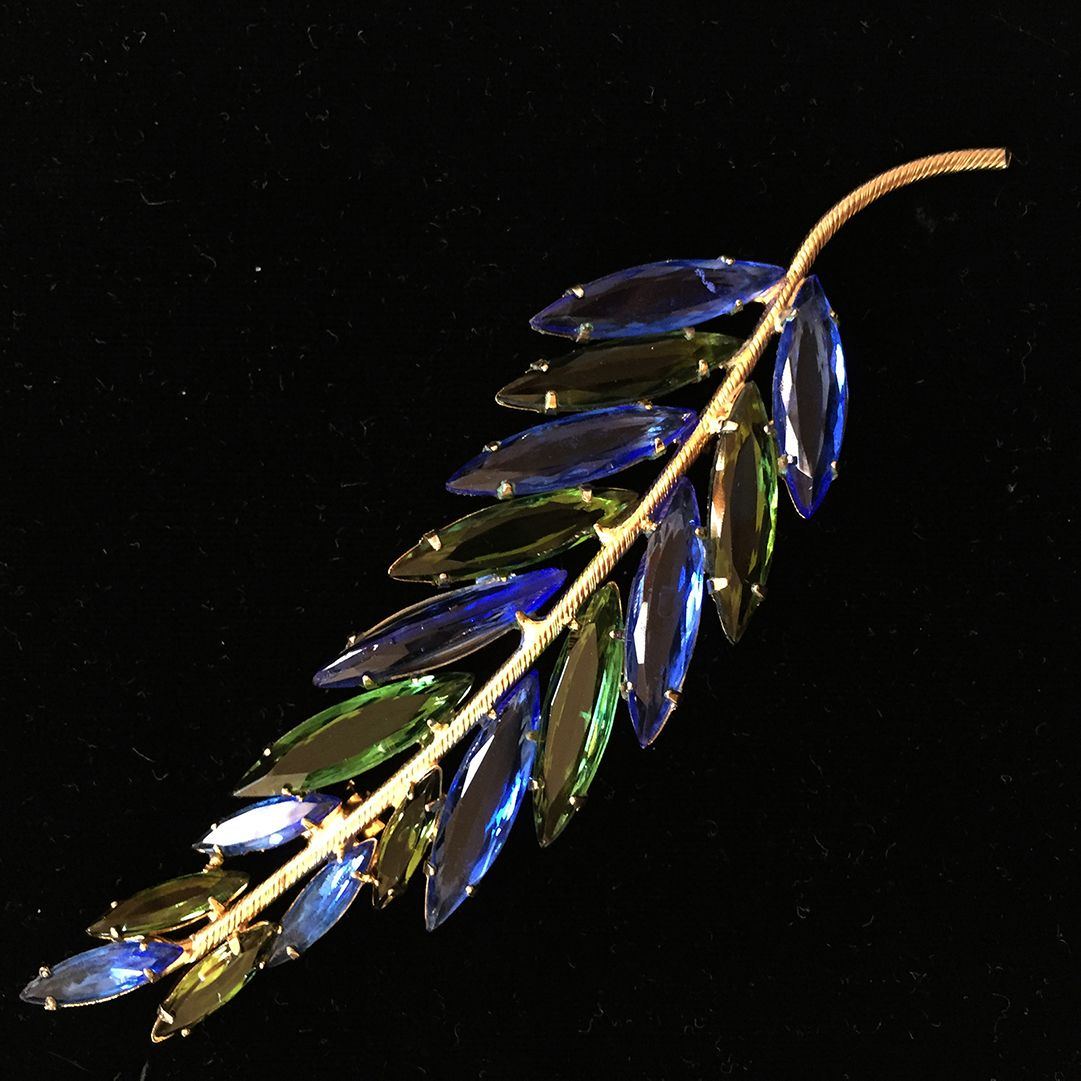 Huge Vintage Green and Blue Rhinestone Stylized Leaf Pin
July 5, 2021
Gorgeous chunky Bergere headlight Rhinestone Bracelet
$49.00
For your consideration is this lovely Bergere headlight rhinestone bracelet. The wide hinged bangle is accented with two large headlight rhinestones. The piece would work great for an evening bracelet to accent your evening wear frock!
1 in stock
• SKU:BE-BR-2018-06-06 12.52.33-50-tjs-a-5
• Designer or Maker Bergere
• Mark: Bergere
• Style: Hinged Bracelet
• Circa Date: 1950s
• Condition: Fair to Good. Please note this is a great bracelet. However, it's not in excellent condition. The piece does show some surface wear and
the soldered safety loop has broken off. This piece would be good for someone who dabbles in minor jewelry repair. The headlight rhinestones do show
some surface wear as well but it doesn't take away from the piece. Sold As is and priced accordingly
• Age Group: Adult
• Color: Gold tone, Aurora Borealis
• Material: White metal, gold tone place, crystal, glass.
• Size or Measurement: 2 1/8″
• Type: Vintage jewelry, Vintage jewellery, vintage Bergere jewelry, statement jewelry, cuff bracelets, hinged bracelet, chunky bracelet, aurora borealis, headlight bracelet, Beregere bracelet, 1950s jewelry
Related Images: