Vintage Sterling Silver 1940s Ribbon Brooch by Ingenue
October 27, 2021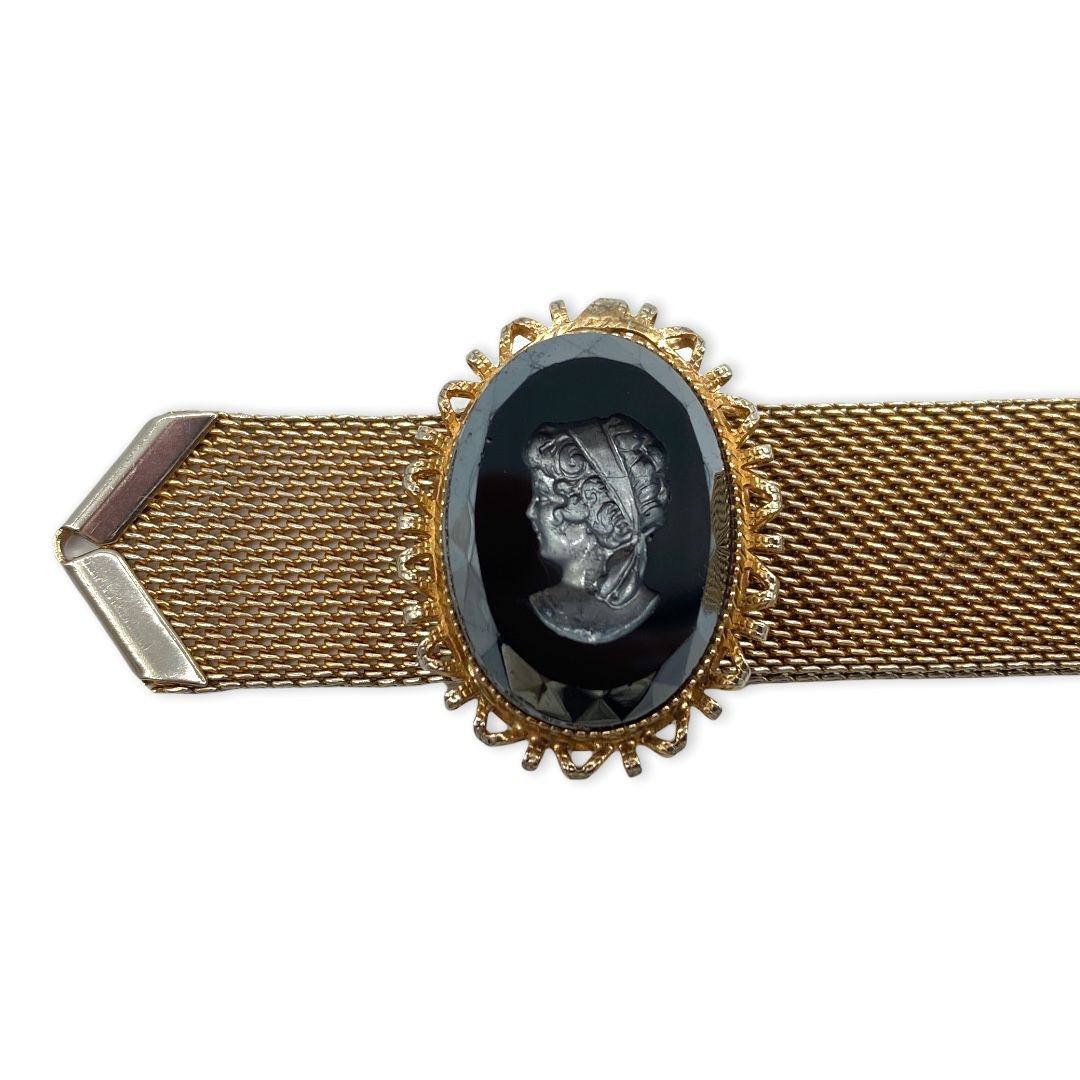 Vintage Victorian Revival Mesh Intaglio Slide Bracelet
October 27, 2021
Early Large Grape Motif Panel Brooch by Ernest Steiner
$37.00
This is a lovely example of Ernest Steiner's work. This brooch features three panels depicting grapes and grape leaves with beading flanking the center panel of the design. This piece is rather thick and heavy and although the theme is grapes it has a military styling.
1 in stock
• SKU: ER-BC-2021-10-26 12.25.32-40-vjc-a-1
• Designer or Maker: Ernest Steiner
• Mark: Ernest Steiner
• Style: Brooch
• Circa Date: 1940s
• Condition: Has surface scratches … lovely patina.
• Age Group: Adult
• Color: Silver
• Material: Brass, silver-tone plate
• Size or Measurement: Approx. 3 1/4″ x 1 1/4″ wide.
• Type: 1940s brooch, Panel brooch, Grape Motifs, Ernest Steiner jewelry, Ernest Steiner brooch, Grapes.