Lind Stylized Flower Spray
September 1, 2021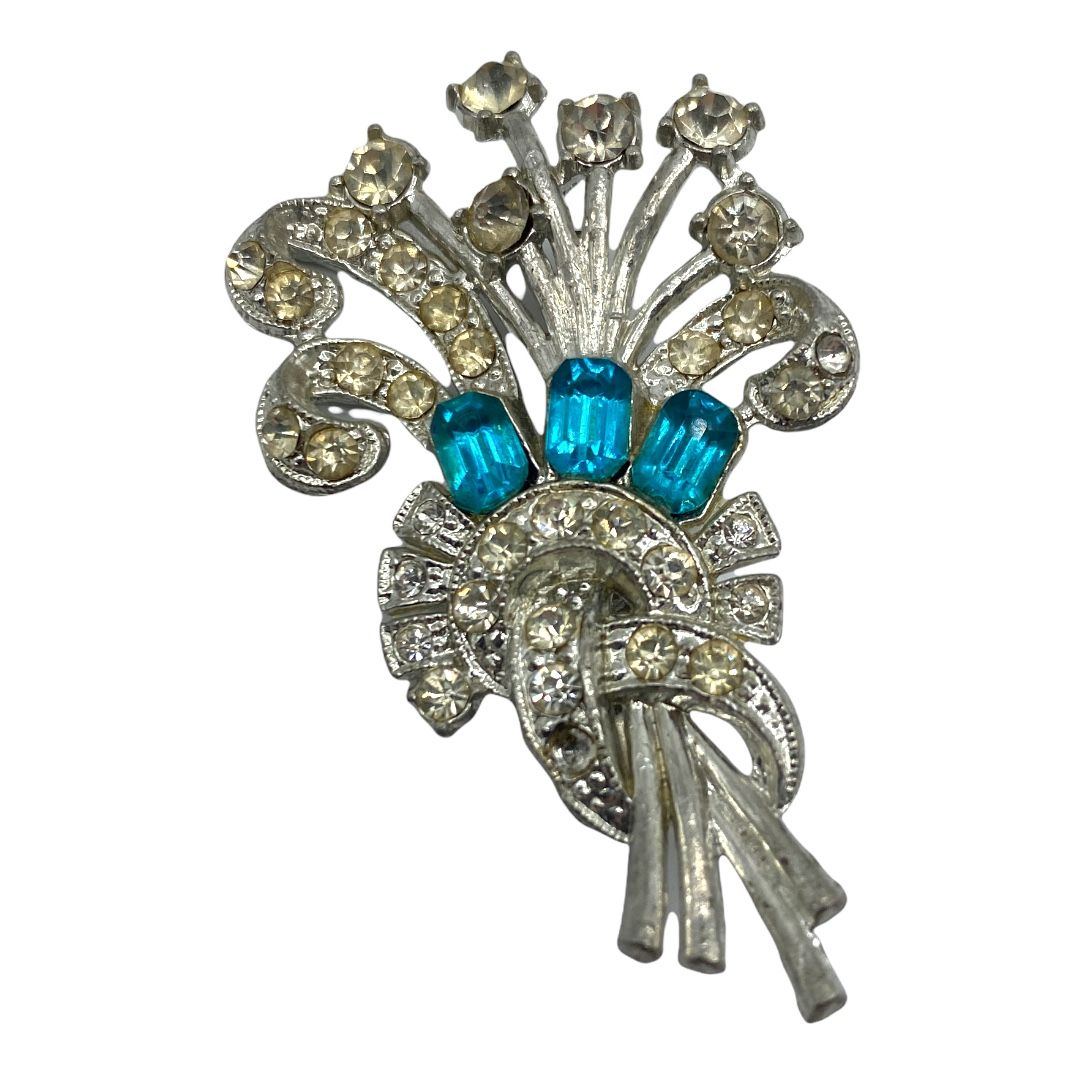 Vintage 1940s Pot Metal Stylized Floral Brooch
September 1, 2021
Fabulous Lion Brooch with Black Enamel and Rhinestone Accents
$16.00
This is a large gold-tone figural lion brooch with black enamel and rhinestone accents. Super fun piece reflective of the 1980s fashion styles.
1 in stock
• SKU: US-BC-2021-08-27 12.53.15-80-vjc-a-2
• Designer or Maker: Unknown
• Mark: None
• Style: Brooch
• Circa Date: 1980s
• Condition: There is one bubble area where the enamel is not present on the front top of the lion's mane. Minor surface irregularities on "face."
• Age Group: Adult
• Color: gold, black
• Material: White metal, gold-tone plate, glass/crystal, enamel
• Size or Measurement: Approx. 2 9/16″ w. x 2 3/8″ l.
• Type: Vintage brooch, Lion brooch, Figural lion brooch, Lion enamel brooch, 1980s brooch