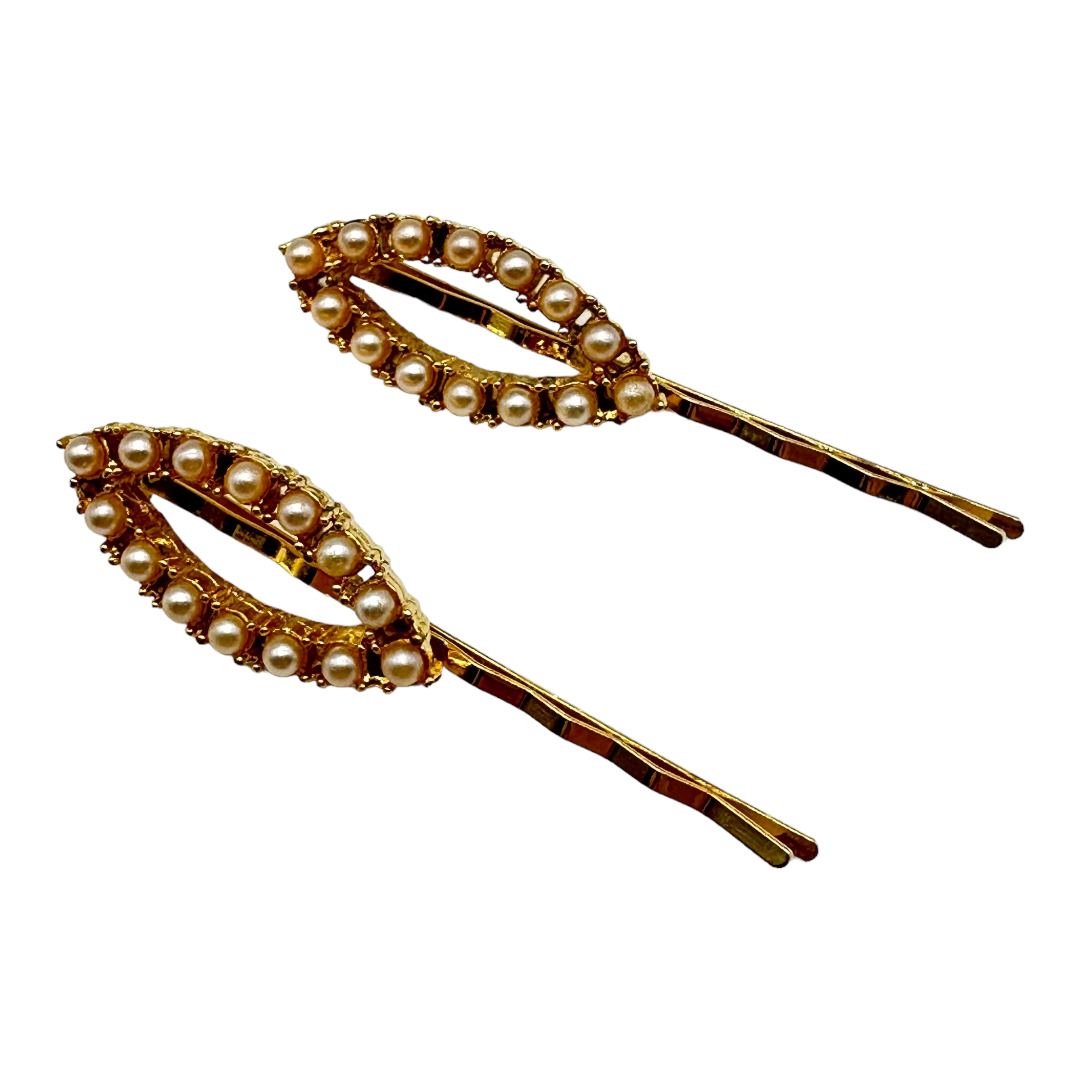 Vintage Faux Pearl Hair Pins
May 10, 2023
Murano Glass Italian Cluster Earrings
May 14, 2023
Fabulous Victorian Revival Chatelaine Brooch by Longcraft
$229.00
This is a fabulous rare 1950s Victorian Revival chatelaine brooch by Longcraft. We had the ad, but are unable to locate it. The piece features two filigree circular plaques suspending three rows of chain horizontally and three suspended drops bilaterally. Two of the charms are functional lockets.
1 in stock
• SKU: US-BC-2023-04-19 12.26.16-50-vjc-a-1
• Designer or Maker: Longcraft
• Mark: None
• Style: Chatelaine brooch
• Circa Date: 1950s
• Condition: Some minor surface scratches. The heart shaped finding has two spots of missing/darkened area in the plating.
• Age Group: Adult
• Color: Gold.
• Material: Brass, gold-tone plate.
• Size or Measurement: Approx. 12″ end to end stretched tight. The longest drop measures approximately 3 1/4 from base of filigree circule plaque.
• Type: Victorian revival jewelry, 1950s Victorian revival, Chatelaine brooch, Longcraft vintage jewelry.