Gold Crown Inc. Elephant Pendant Necklace
August 29, 2022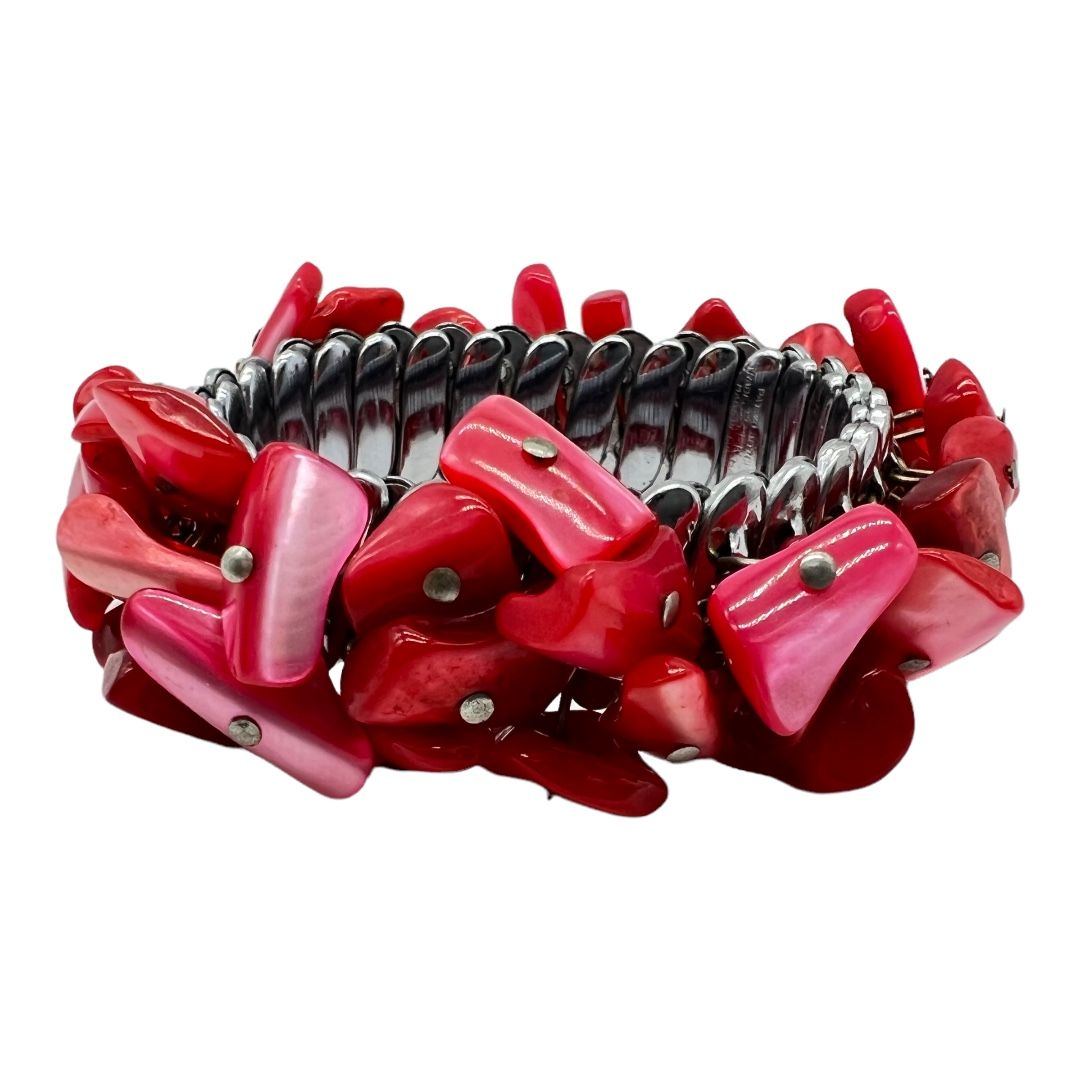 1950s Chunky Red Shell Expansion Bracelet
August 29, 2022
Fantastic 1950s Rhinestone Expansion Bracelet with Four Stone Rows
$22.00
This is a lovely c. 1950s rhinestone expansion bracelet incorporating four prong-set rhinestone per each diagonal row. These lovely bracelets took hold in the early 1950s by companies such as Forstner to be worn singly or in multiples.
1 in stock
• SKU: US-BR-2022-08-29 10.20.13-50-vjc-a-5
• Designer or Maker: Unknown
• Mark: None
• Style: Expansion bracelet
• Circa Date: 1950s
• Condition: Very good. Some stones are not as bright but it's negligible.
• Age Group: Adult
• Color: Silver, clear
• Material: Brass, silver-tone plate, glass/crystal
• Size or Measurement: Approx. Inner dia is approx 2″ but this is an expansion bracelet that will fit larger sizes.
• Type: Expansion bracelet, Rhinestone bracelet, 1950s rhinestone bracelet.