Vintage Featherlite Earrings
March 25, 2023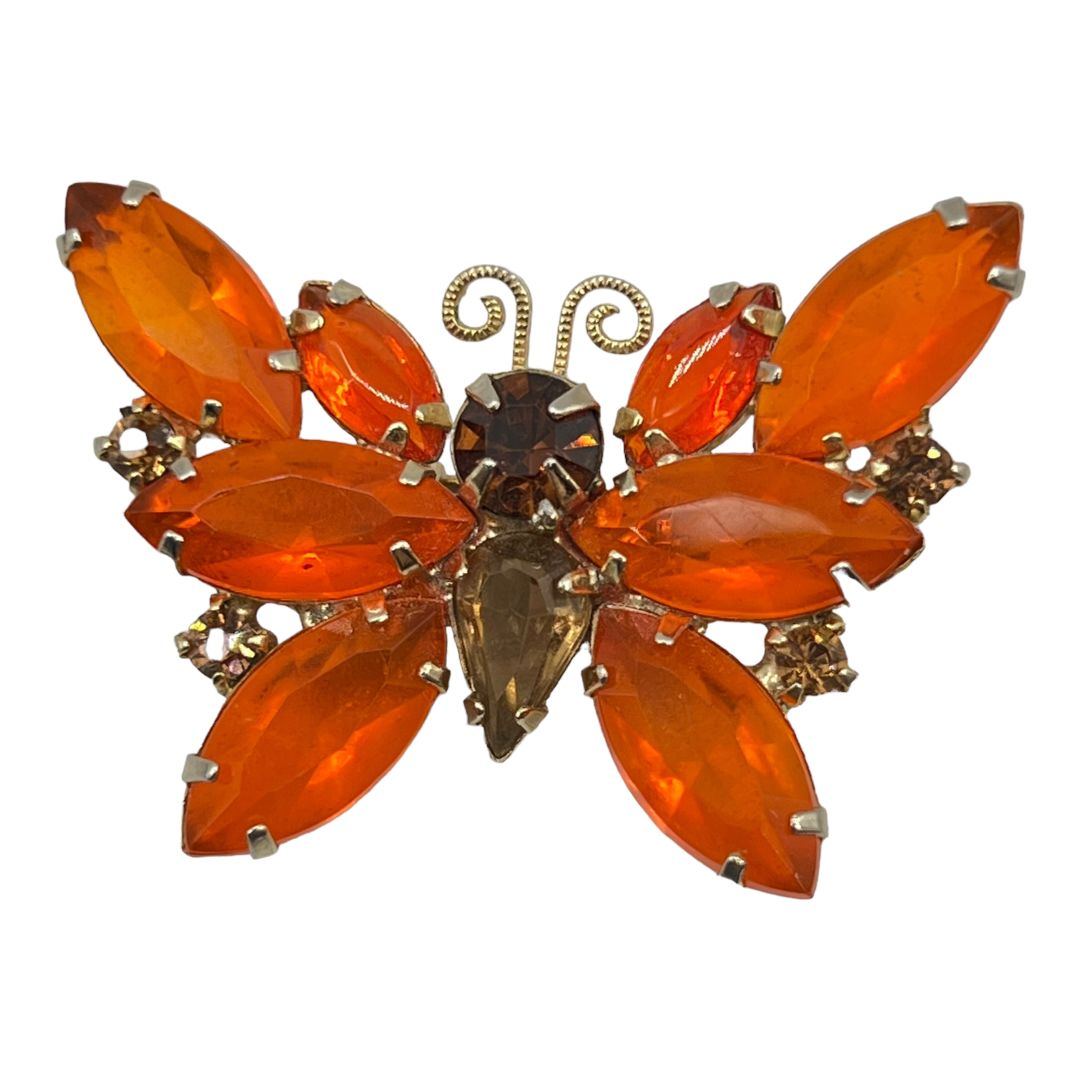 Vintage Orange Rhinestone Butterfly Pin
March 28, 2023
Huge Vintage Swedged Rhinestone Pin
$129.00
This is a huge vintage swedged snow flake or flower brooch. It measures over 4 inches and certainly makes a HUGE statement. Despite it showing a bit of age, it's a phenomenal piece. This would look stunning on a cape, hat or purse! Rarely do we see pieces this big.
1 in stock
• SKU: US-BC-2023-03-18 17.39.30-50-vjc-a-1-SC
• Designer or Maker: Unknown
• Mark: None
• Style: Swedged style brooch
• Circa Date: 1950s
• Condition: This does show some yellowing of stones and has some metal wear that could probably be removed with an Eurotool. It is minor and not very visible due to the scale of the piece. Being sold as is.
• Age Group: Adult
• Color: Silver, clear
• Material: Brass, silver-tone plate, glass/crystal
• Size or Measurement: Approx. 4 3/8″ diameter.
• Type: Swedged brooch, Huge rhinestone brooch, Large crystal rhinestone brooch, 1950s brooch, Large snow-flake brooch.
Related Images: