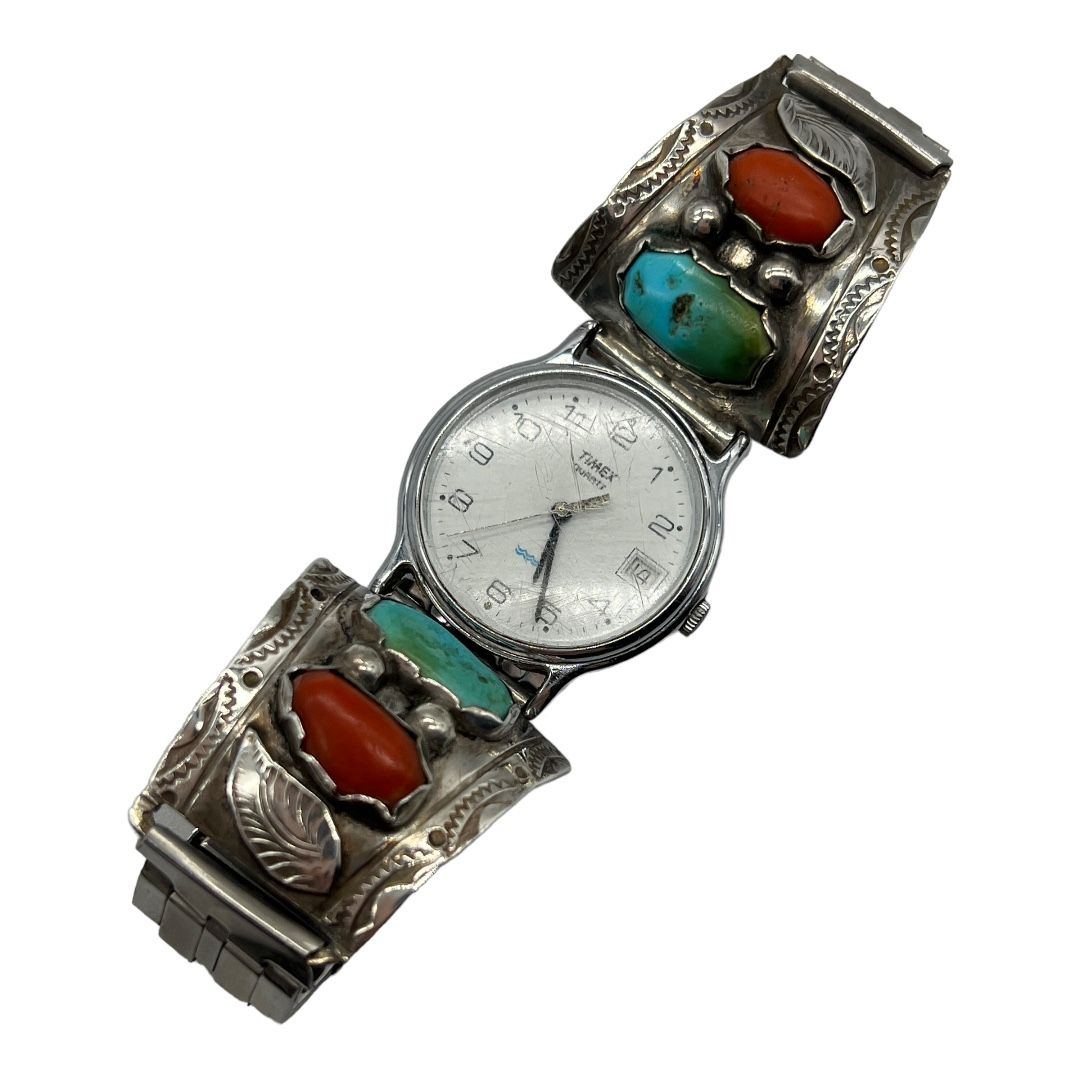 Handsome Vintage Coral and Turquoise Zuni Watch Band
October 22, 2022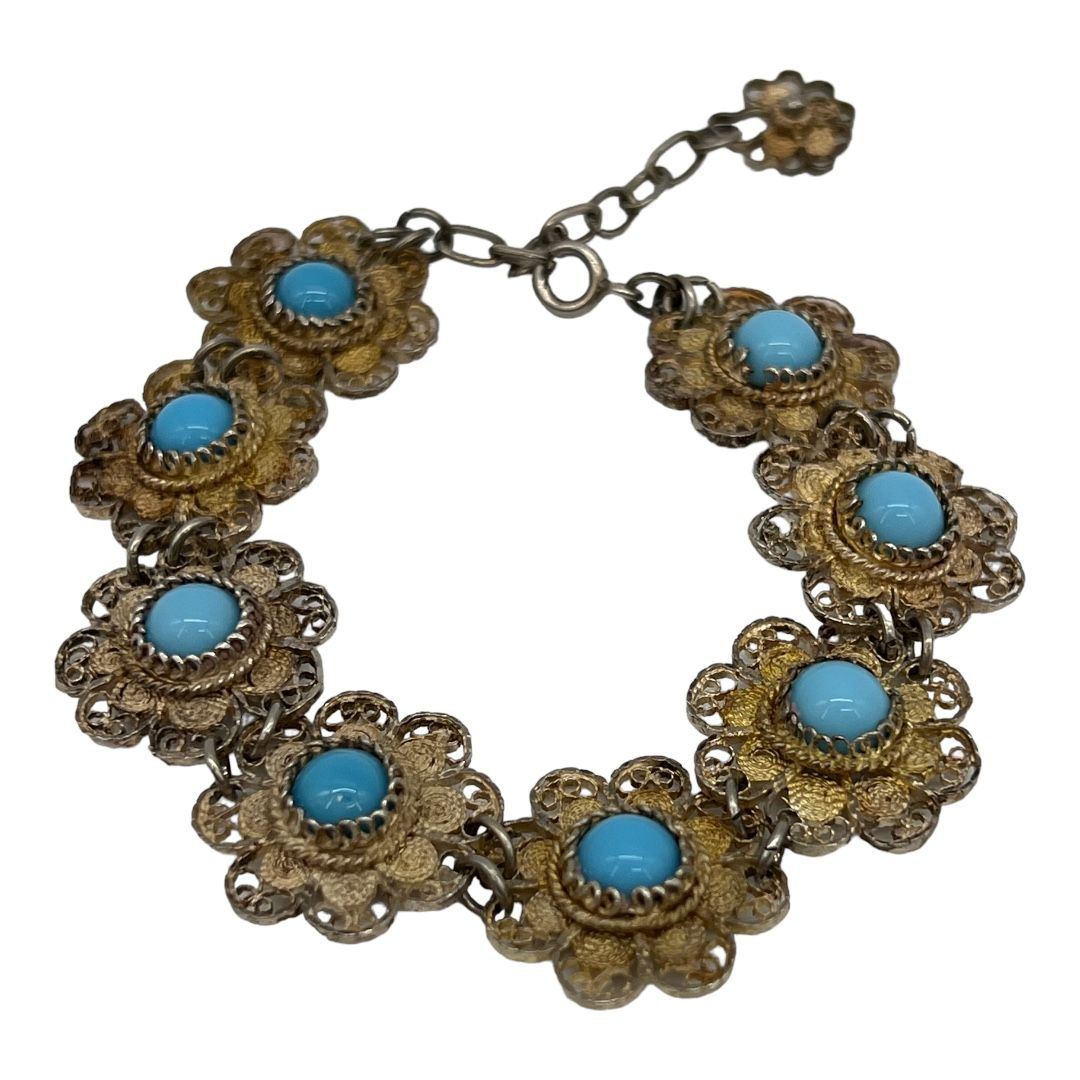 Spun Silver Blue Cabochon Bracelet
October 30, 2022
Italian Hand Wrought Bangle Marked A.P.
$69.00
Lovely hand wrought Italian bangle marked "Hand Made Italy and A.P." It features floral cups surmounted by faux lapis flanked by circular "twisted rope" circ. appliques and cannetille elements.
1 in stock
• SKU: AP-BR-2022-10-21 08.35.55-50-vjc-a-4
• Designer or Maker: A.P.
• Mark: Hand Made Italy A.P.
• Style: Hinged bangle bracelet with pin safety closure
• Circa Date: 1950s
• Condition: Normal surface scratches nice patina
• Age Group: Adult
• Color: Silver, lapis
• Material: Brass, silver-tone plate, glass/crystal. Although this piece looks like silver/sterling, it is not marked.
• Size or Measurement: Approx. 2 1/4″ inner dia.
• Type: Italian bangle, Silver tone bangle, Hand wrought bangle.
Related Images: