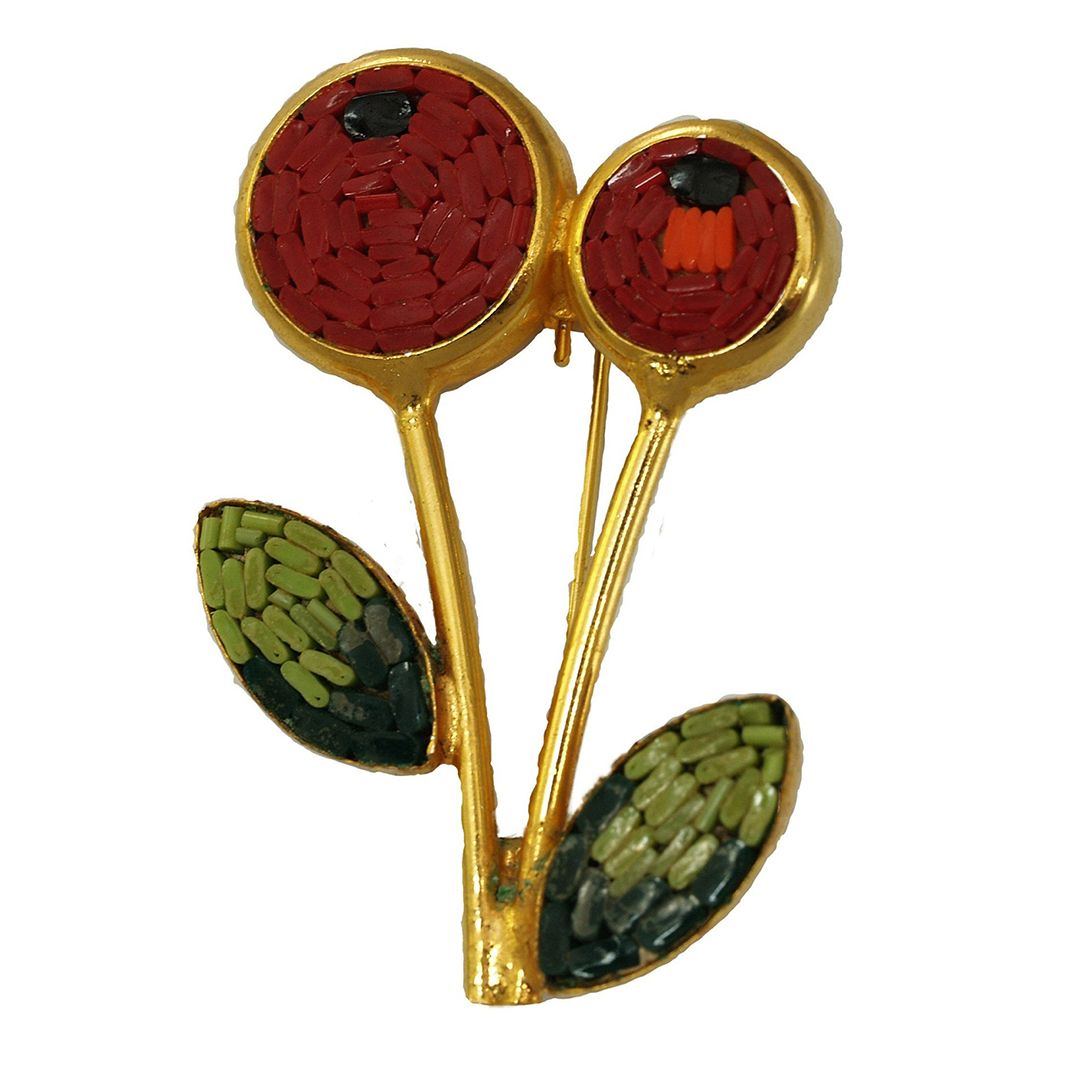 Vintage 1950s Mosaic Italian Cherry Pin
July 5, 2021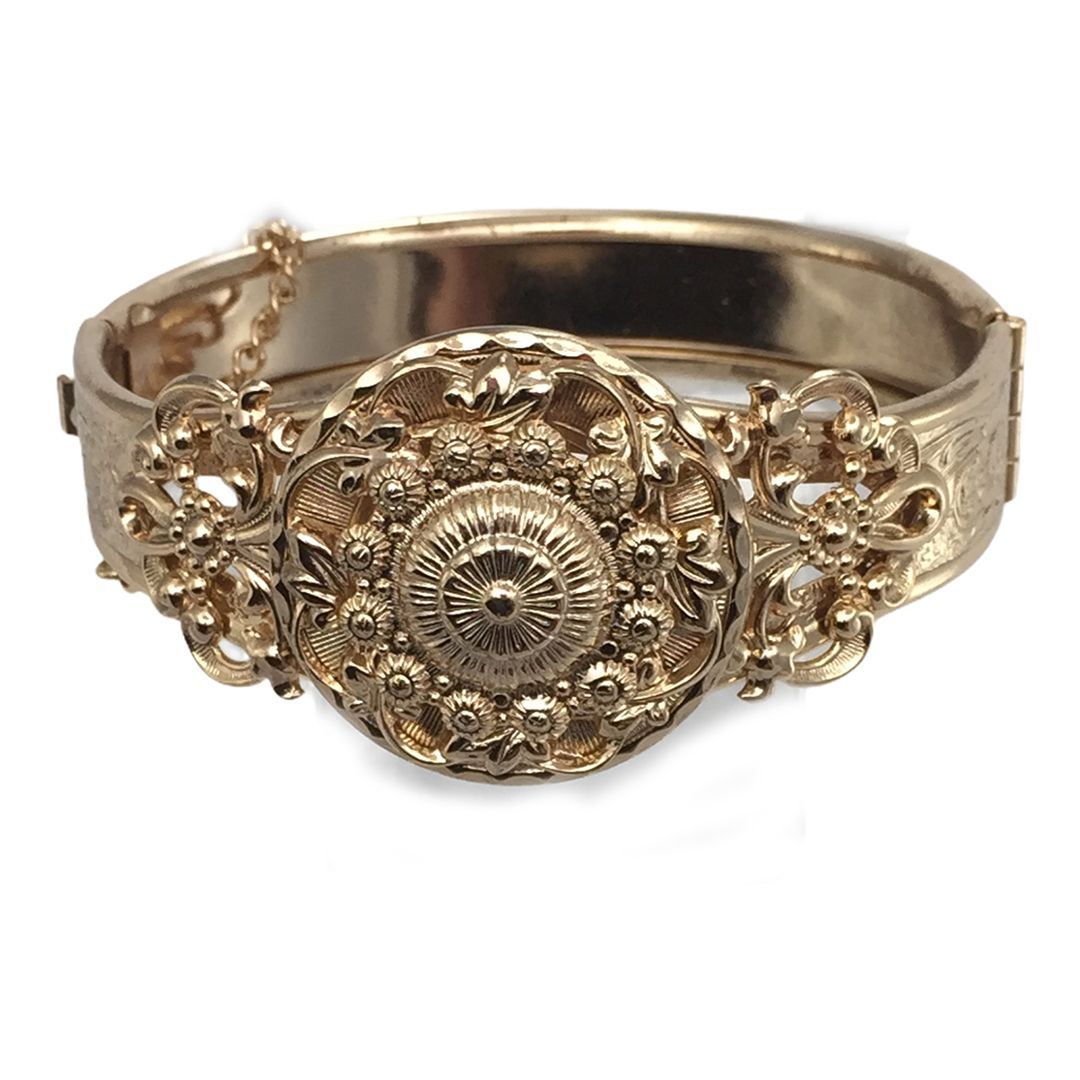 Vintage 1970s Gold-tone Victorian Revival Bracelet
July 5, 2021
Vintage. c. 1950s Swan and Squirrel Charm Bracelet with Faux Pearl and Coral Beads
$39.00
This is a charming vintage c. 1950s swan and squirrel charm bracelet accented with faux pearl and coral beads. In total there are 11 charms or beads suspended from the chain. The gold tone on many of the charms has a white-wash adding to its fun antiqued look. The faux coral beads do have some wear, but don't take away from its charm. Lots of fun to wear stacked with other bangle bracelets.
1 in stock
• SKU: Item #US-BR-20150623-05-50s-vjc-a-5
• Designer or Maker: Unknown
• Mark: None
• Style: Charm bracelet
• Closure: Spring ring clasp
• Circa Date: 1950s
• Condition: Great condition. Some darkening on jump rings and some wear to faux coral beads.
• Age Group: Adult
• Color: White, gold, orange
• Material: Brass, resin, faux pearls
• Size or Measurement:7 1/4″ tl Charms measure up to 1 1/4″ in length
Related Images: