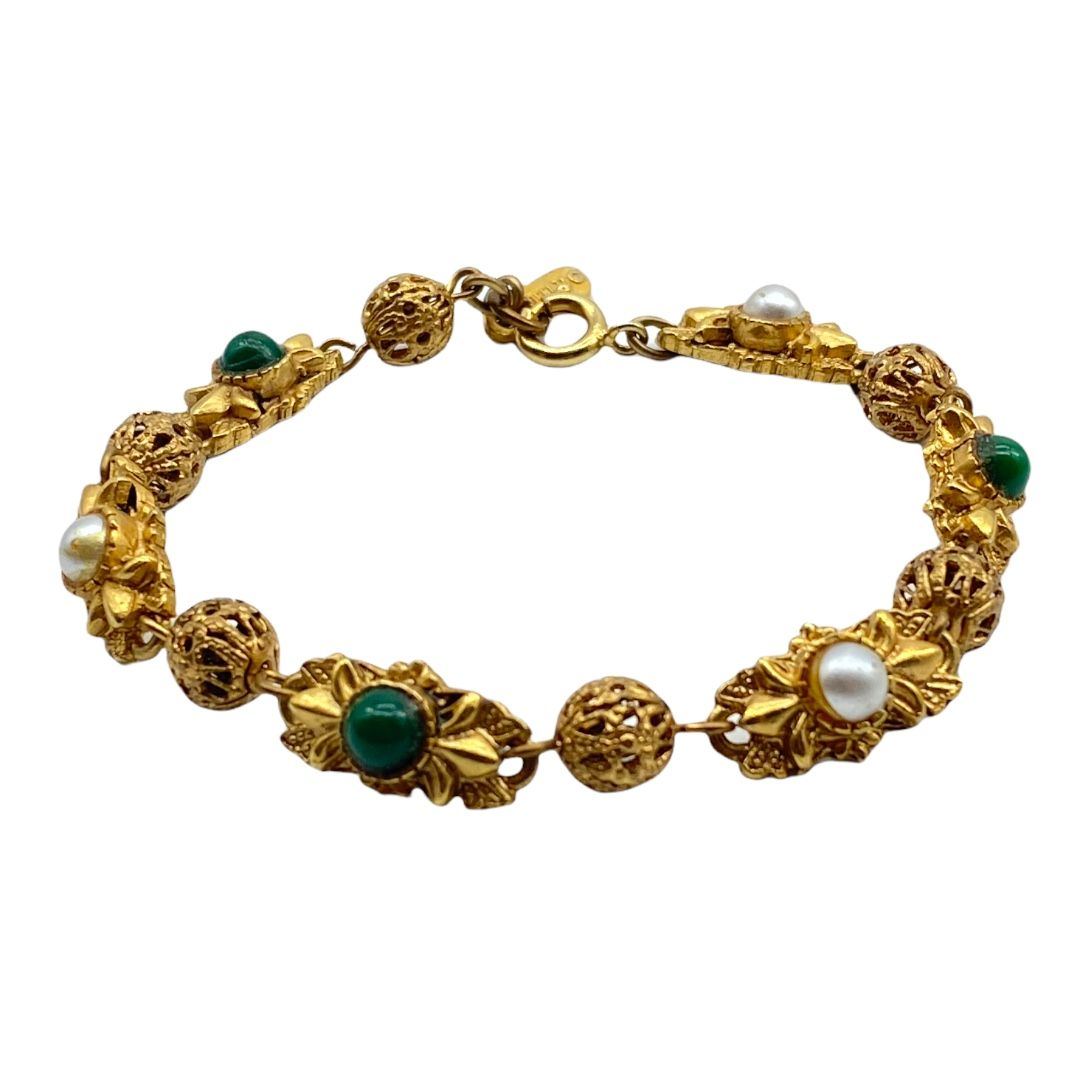 Delicate Florenza Victorian Revival Bracelet
September 15, 2021
Vintage Pink and Green Rhinestone Earrings
September 16, 2021
Large Dimensional Florenza Flower Brooch
$24.00
Lovely c. 1960s vintage Florenza flower brooch. The piece has a satin-enamel finish on the front with a lovely smooth gold-tone plating on the back. The carved flower features an aurora borealis rhinestone accent. The Florenza company was in business from 1951 to 1981. Larry Kasoff would continue his involvement in the industry by attending and supporting vintage jewelry clubs in the late 1990s and 2000s.
1 in stock
• SKU: FL-BC-2021-08-26 18.59.28-60-vjc-a-2
• Designer or Maker: Florenza
• Mark: Florenza with copyright mark
• Style: Brooch
• Circa Date: 1960s
• Condition: Some cracking in the plating on the stem. Please see image.
• Age Group: Adult
• Color: gold, rose-hued enamel, glass/crystal
• Material: White metal, brass, gold-tone plate, glass/crystal, enamel
• Size or Measurement: Approx. 2 3/4″ t.l. x 1 7/8″ w.
• Type: Vintage flower brooch, Enamel flower brooch, Florenza brooch, Florenza flower brooch, 1960s flower brooch, Larry Kasoff, Florenza jewelry.