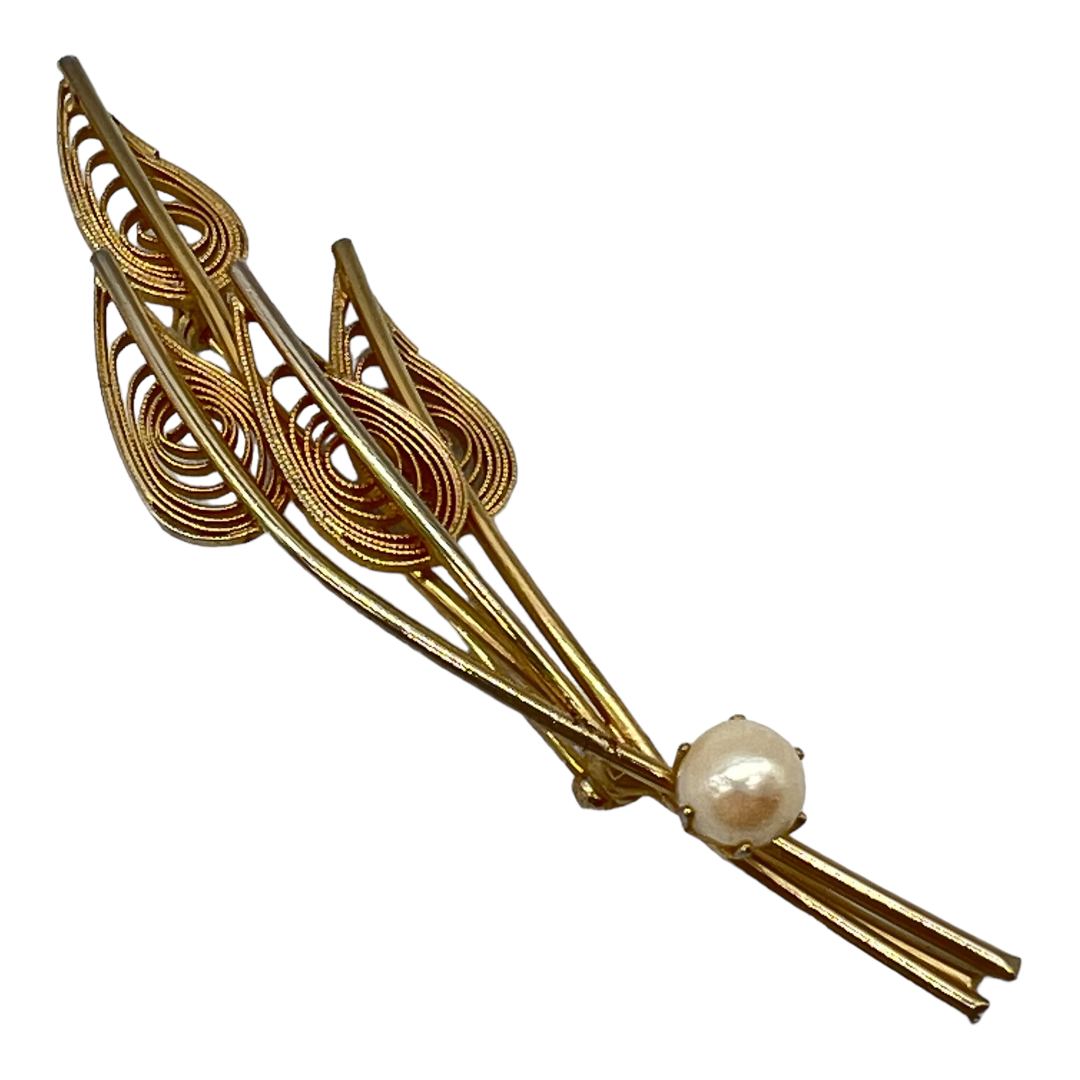 Figural Cattail Pin With Genuine Pearl
May 17, 2023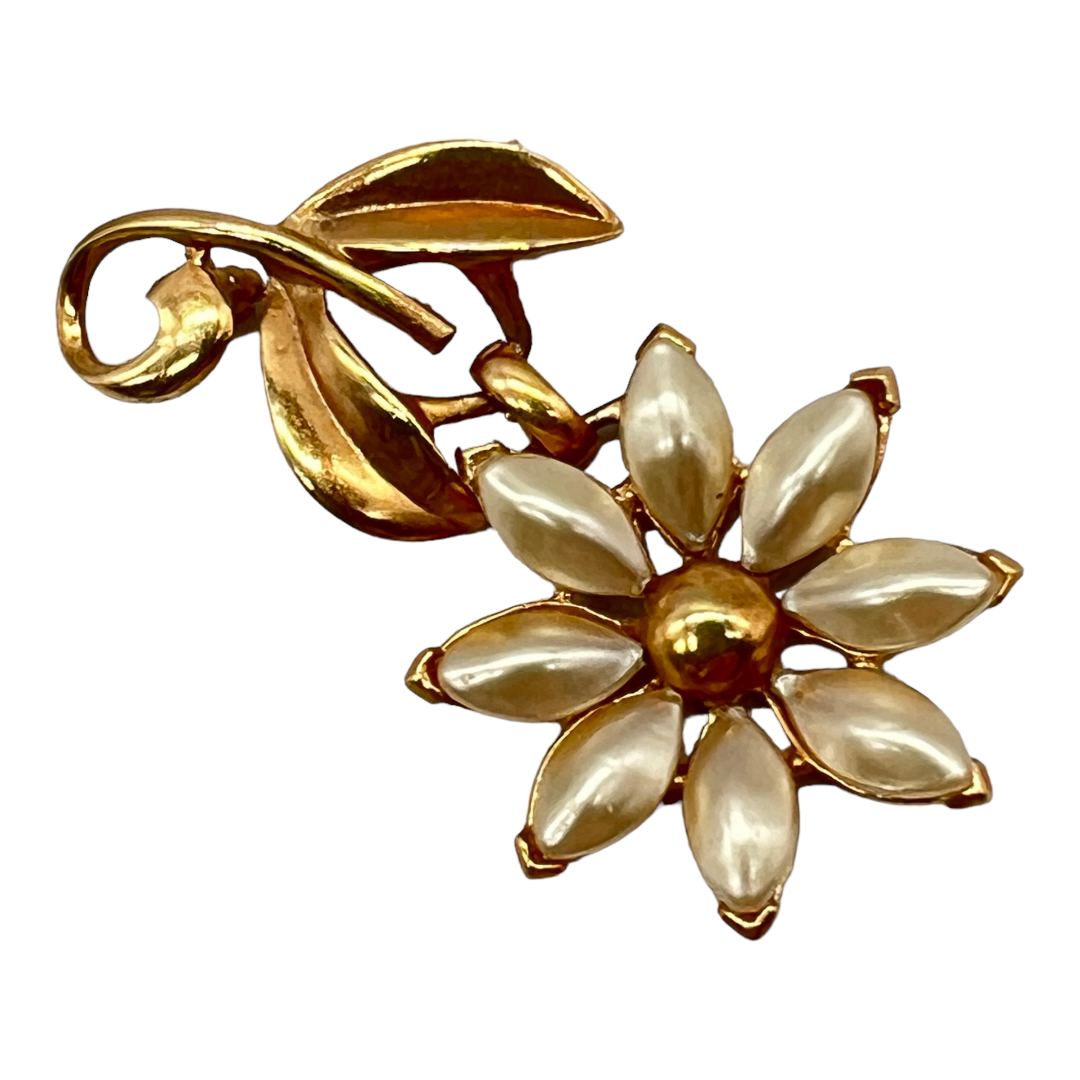 Articulated Pearl Flower Pin
May 19, 2023
Lovely Rhinestone and Faux Pearl Circle
$29.00
Lovely circle pin in a swirling design set with circ. rhinestones and faux pearls. This would make a lovely piece for a bride in hair, attached to a clutch purse or gathering of fabric.
• SKU: US-BC-2022-12-06 10.48.29-60-vjc-a-1
• Designer or Maker: Unknown
• Mark: None
• Style: Circle pin – Bridal
• Circa Date: 1960s
• Condition: Darken stones are artifacts. Minor surface wear on textured matte surface.
• Age Group: Adult
• Color: Gold
• Material: White metal, gold-tone plate, glass/crystal, faux pearl.
• Size or Measurement: Approx. 1 9/16 outer diameter.
• Type: Circle pin, Rhinestone pin, Bridal pin, Faux pearl pin.