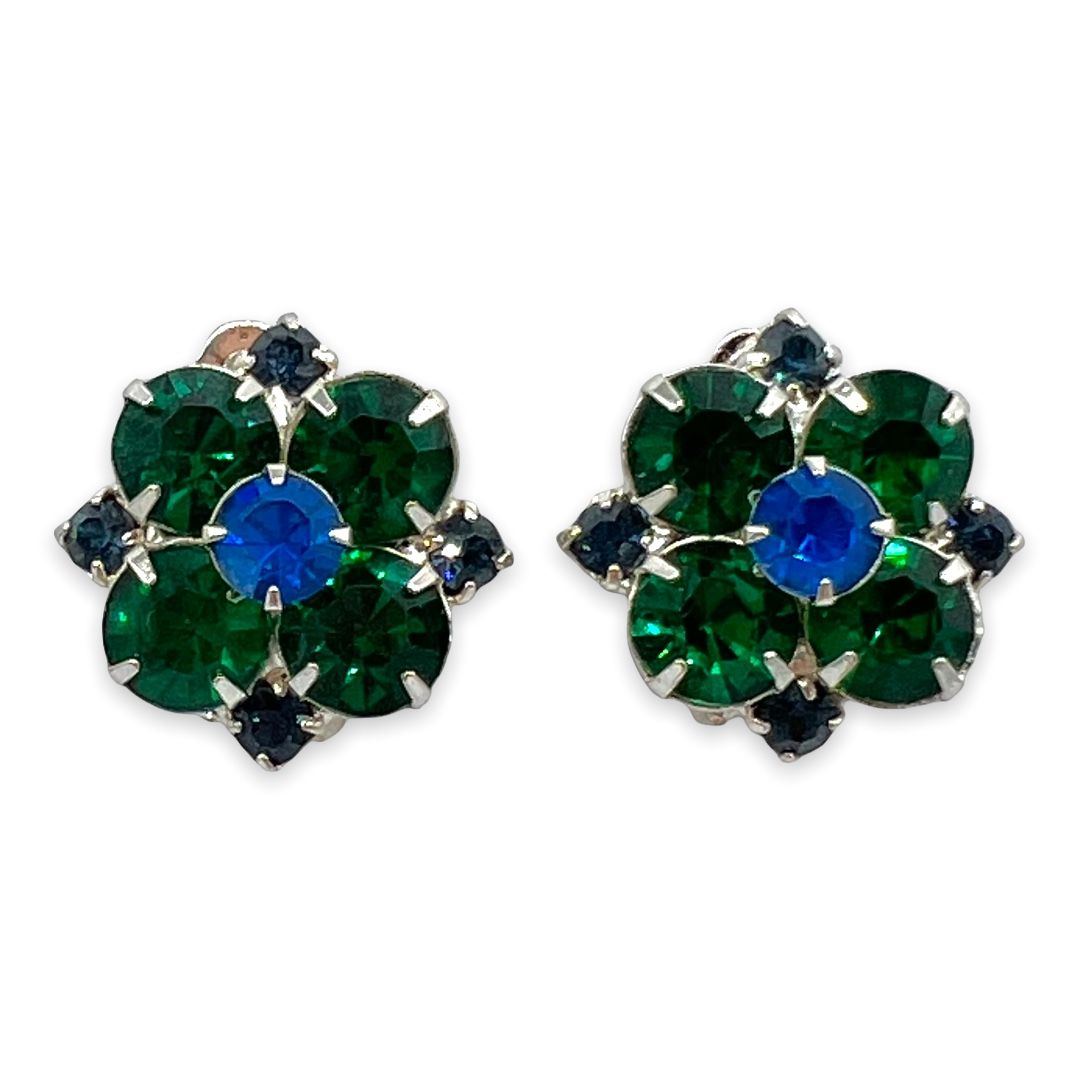 Vintage Green and Blue Rhinestone Earrings
February 21, 2022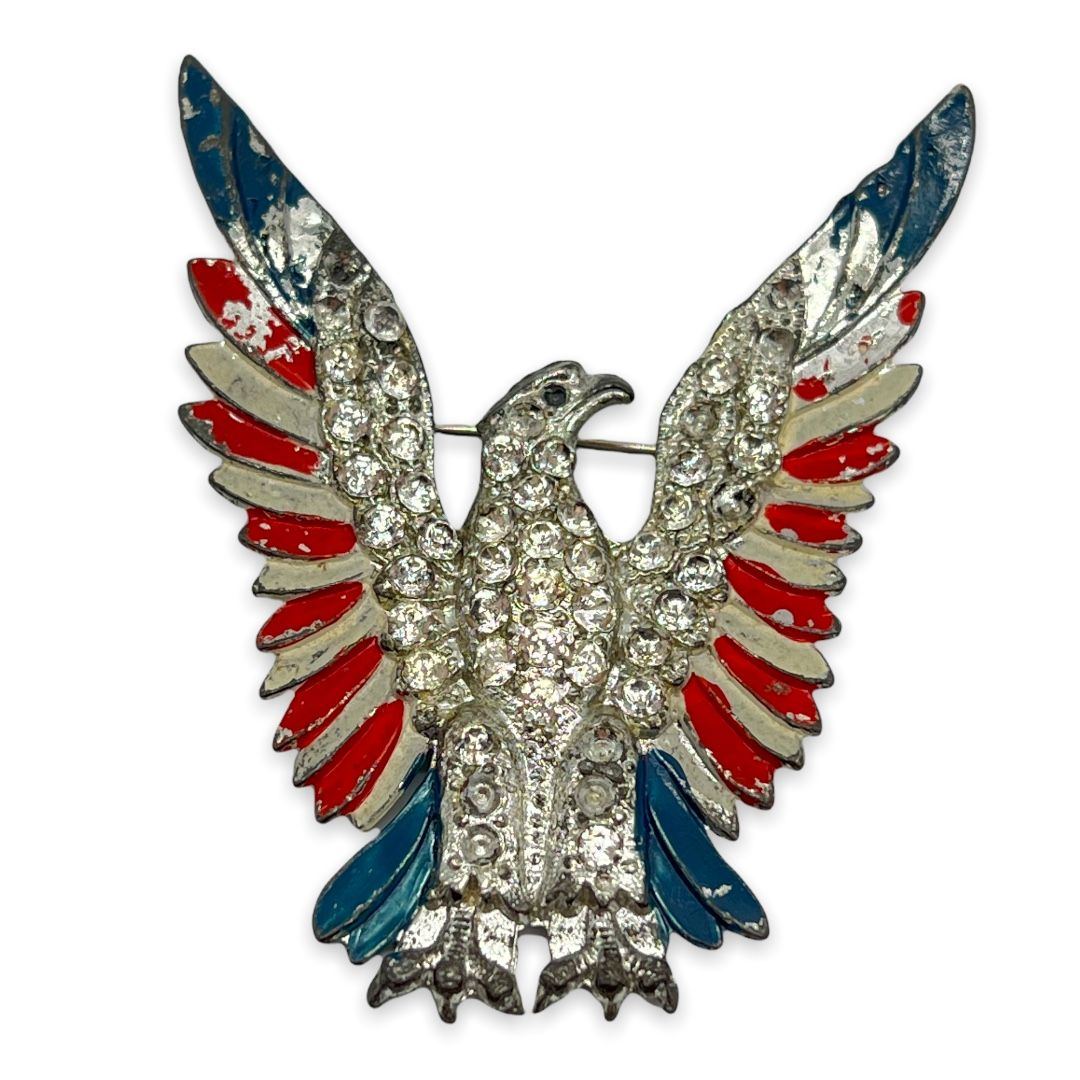 WWII Era Vintage Enameled Pot Metal Eagle and Rhinestone Victory Pin
March 6, 2022
Lovely Vintage Rhinestone Clear Dangle Earrings
$24.00
Lovely vintage rhinestone clear dangle earrings. These French clip vintage c. 1960d earrings featuring a chaton-shape rhinestone surmount suspending a triangular shape plaque with circ. collet-set dangles. Perfect when you want a modest showing of glitz.
1 in stock
• SKU: US-ER-2022-02-16 17.15.40-60-vjc-a-2
• Designer or Maker: Unknown
• Mark: None
• Style: Pendant earrings, French-clip back
• Circa Date: 1960s
• Condition: Excellent vintage. Appear to not have been worn.
• Age Group: Adult
• Color: gold, crystal
• Material: Brass, gold-tone plate, crystal/glass
• Size or Measurement: Approx. 2″ x 3/4″ w.
• Type: Vintage rhinestone dangle earrings, Crystal-color rhinestone earrings, 1960s dangle rhinestone earrings, Rhinestone earrings with dangles.