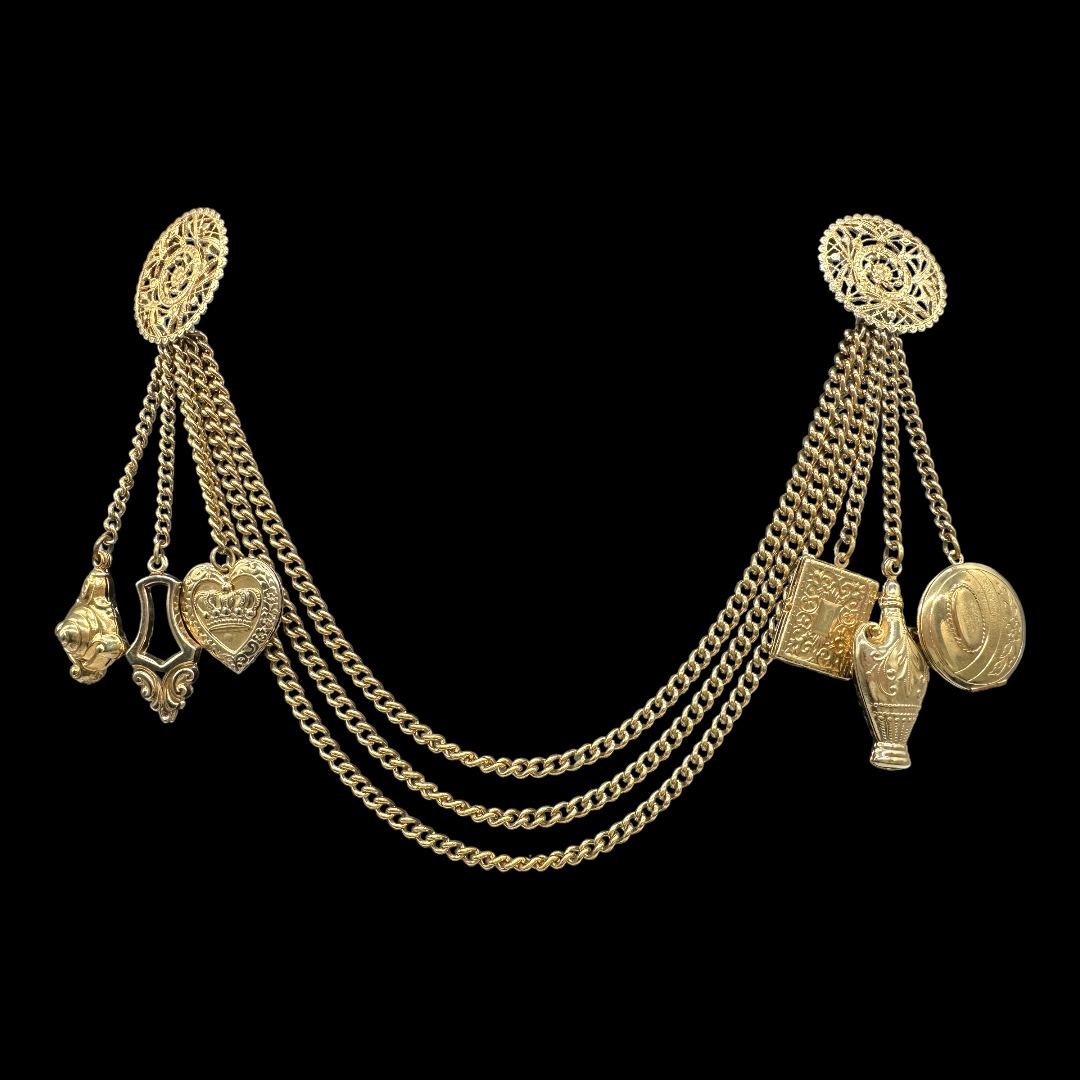 Fabulous Victorian Revival Chatelaine Brooch by Longcraft
May 13, 2023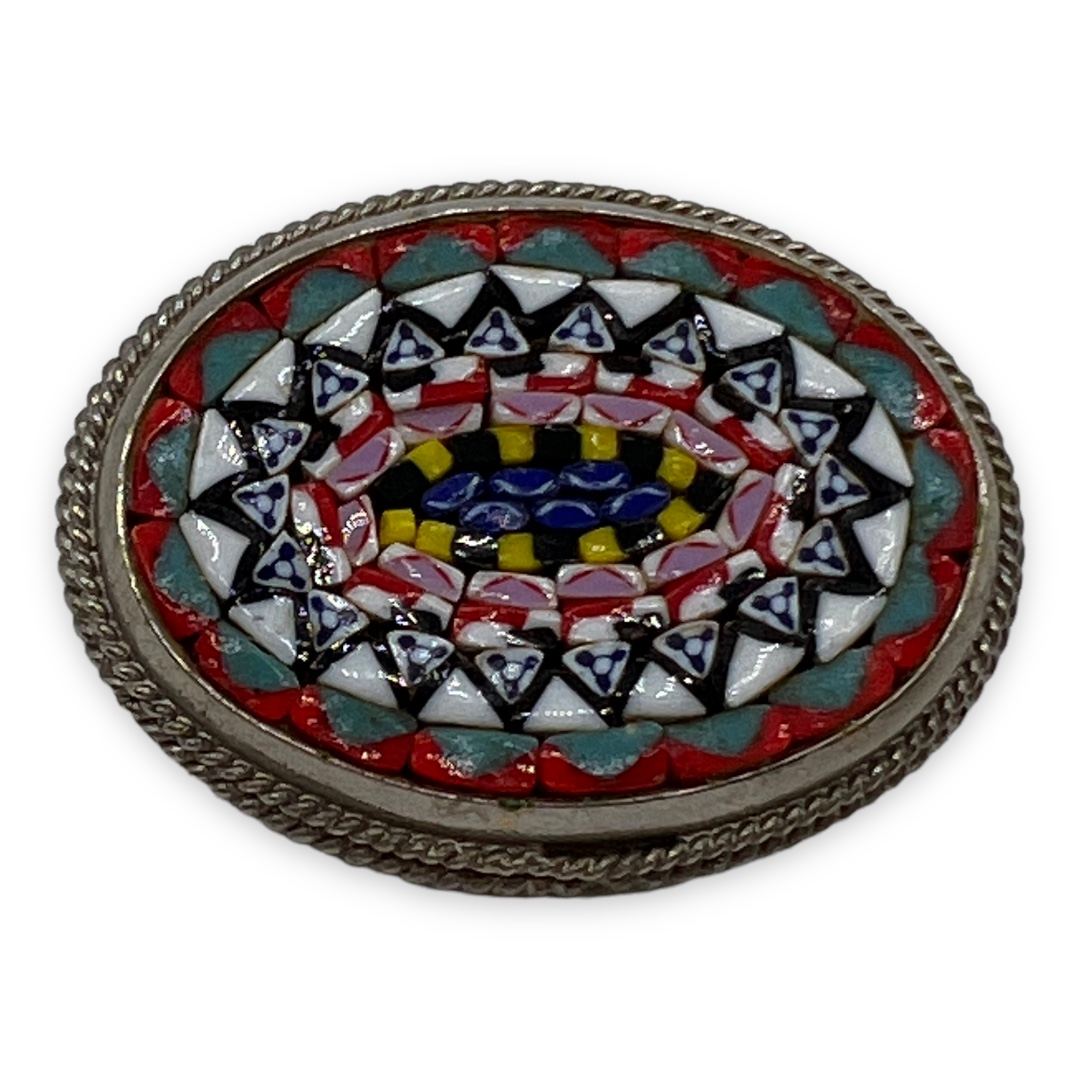 Vintage Mosaic Pin from Italy
May 15, 2023
Murano Glass Italian Cluster Earrings
$29.00
Absolutely delightful 1950s Italian Murano glass with fluss earrings. Beautiful for your 1950s frock! The earrings feature clear glass infused with red and gold fluss.
1 in stock
• SKU: US-ER-2023-03-09 15.42.07-50-vjc-a-2
• Designer or Maker: Italian
• Mark: Poorly struck "Made in Italy."
• Style: Clip back
• Circa Date: 1950s
• Condition: Some minor tarnish.
• Age Group: Adult
• Color: Gold, red, clear
• Material: Brass, gold-tone plate, glass/crystal
• Size or Measurement: Approx. 1″ diameter
• Type: Italian earrings, 1950s Italian earrings, Art glass cluster earrings.