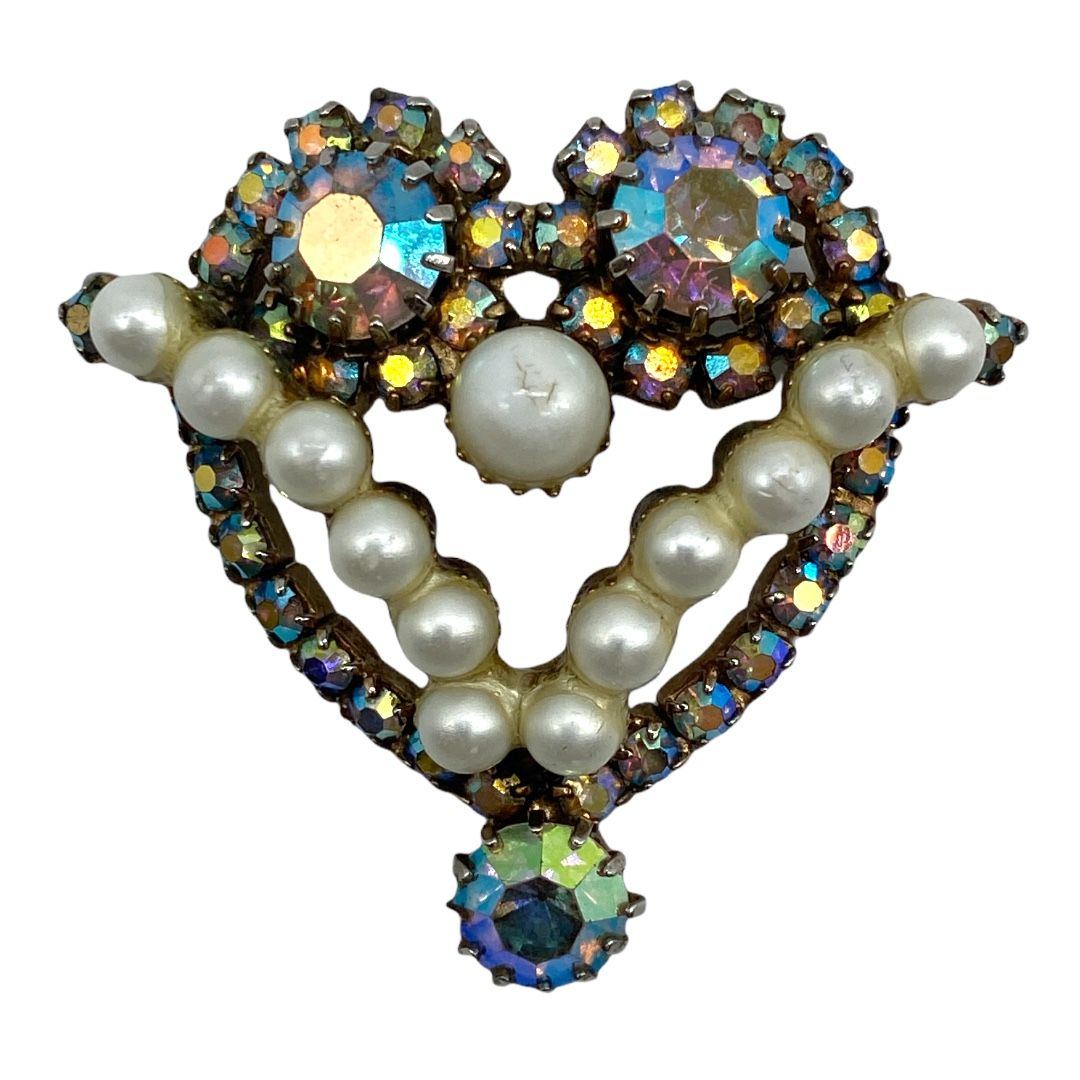 Rhinestone Heart Shape Pin with Pearl Accents
September 8, 2021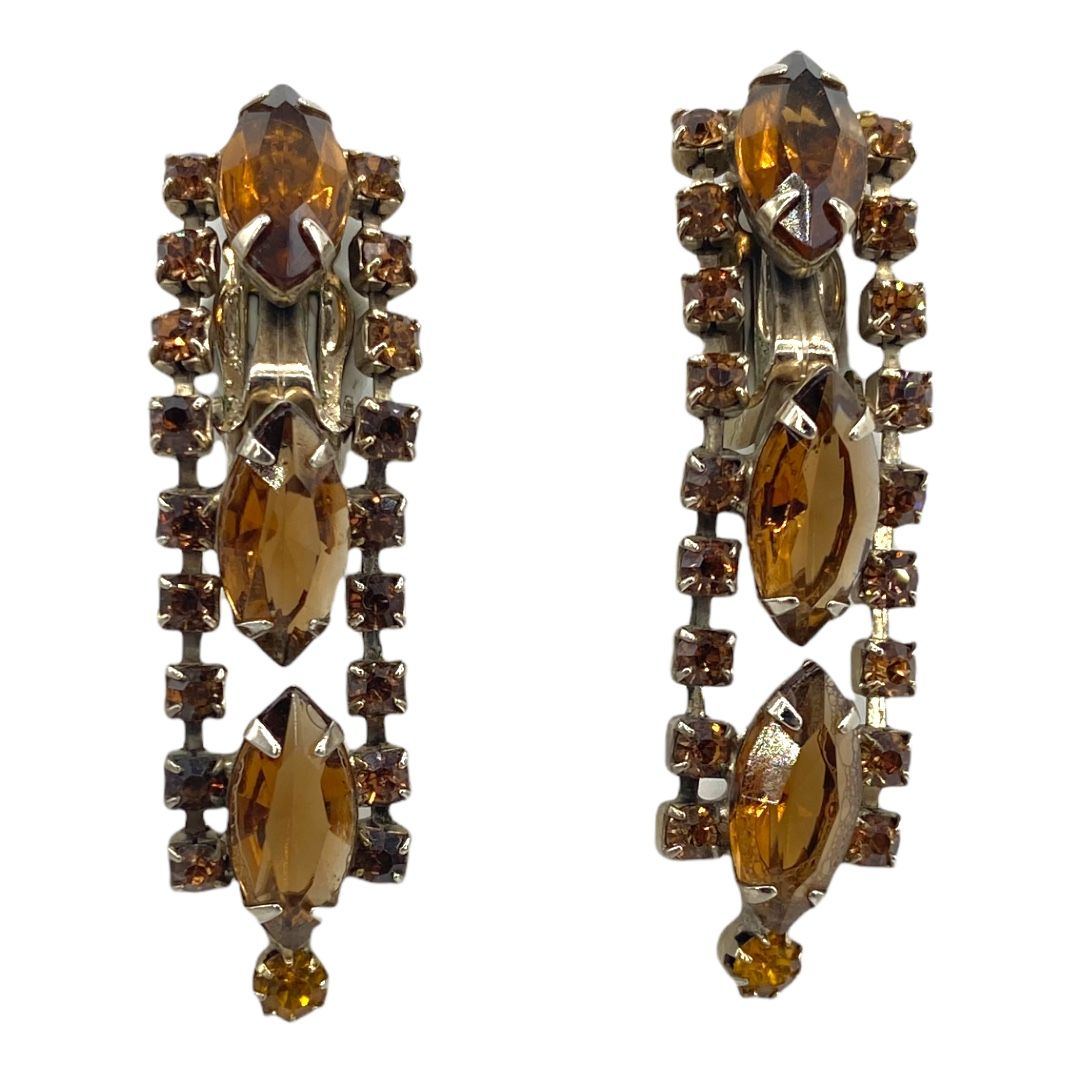 Vintage Topaz-Colored Rhinestone Pendant Earrings
September 14, 2021
Pin-Wheel-Like Margarita Rhinestone Brooch
$38.00
This is a lovely 3-tiered vintage rhinestone pin feature margarita stones, and beautiful navettes. The piece displays peacock colors of blue and green set at an angle to create a spinning effect. The beautiful margarita stone tops this piece to give it unique character. The margarita stone was is a scalloped-shaped flower-like stone developed by Swarovski in the 1960s. Jewelry designed with this stone are highly sort after by collectors. This modest pin offers a unique fashion statement with the stone shapes and colors.
1 in stock
• SKU: US-BC-2021-08-28 11.17.57-60-vjc-a-2
• Designer or Maker: Unknown
• Mark: None
• Style: Brooch/Pin
• Circa Date: 1960s
• Condition: Great. It does show glue residue that has darkened on the back. Please see images. Price reduced to clearance.
• Age Group: Adult
• Color: gold, teal
• Material: Brass, gold-tone plate, glass/crystal
• Size or Measurement: Approx. 1 9/16″ dia.
• Type: Vintage brooch, Peacock-color brooch, Margarita-stone brooch, 1960s brooch, Blue green rhinestone brooch, 1960s jewelry, Silver-tone brooch