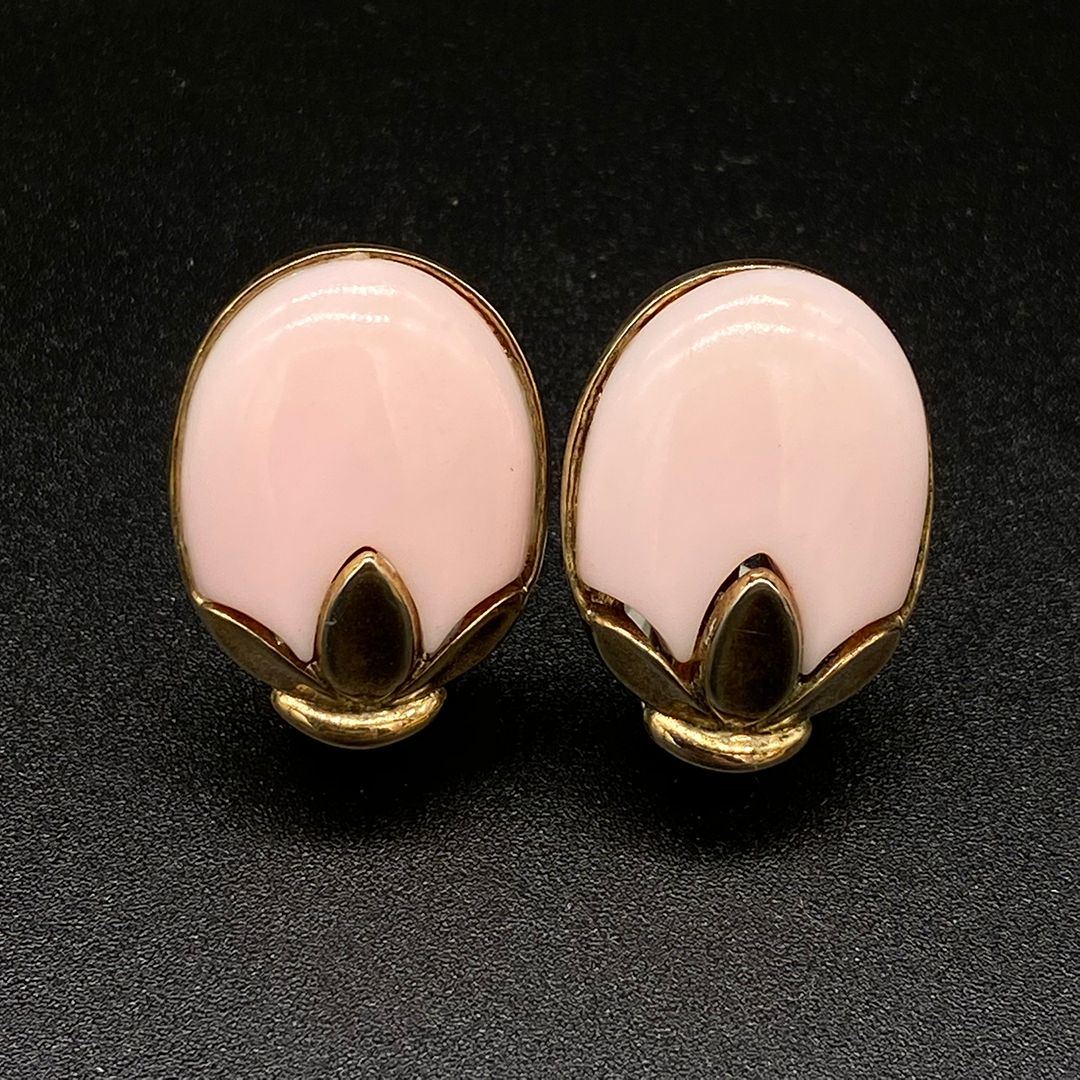 Trifari 1950s Pink Cabochon Earrings
July 23, 2021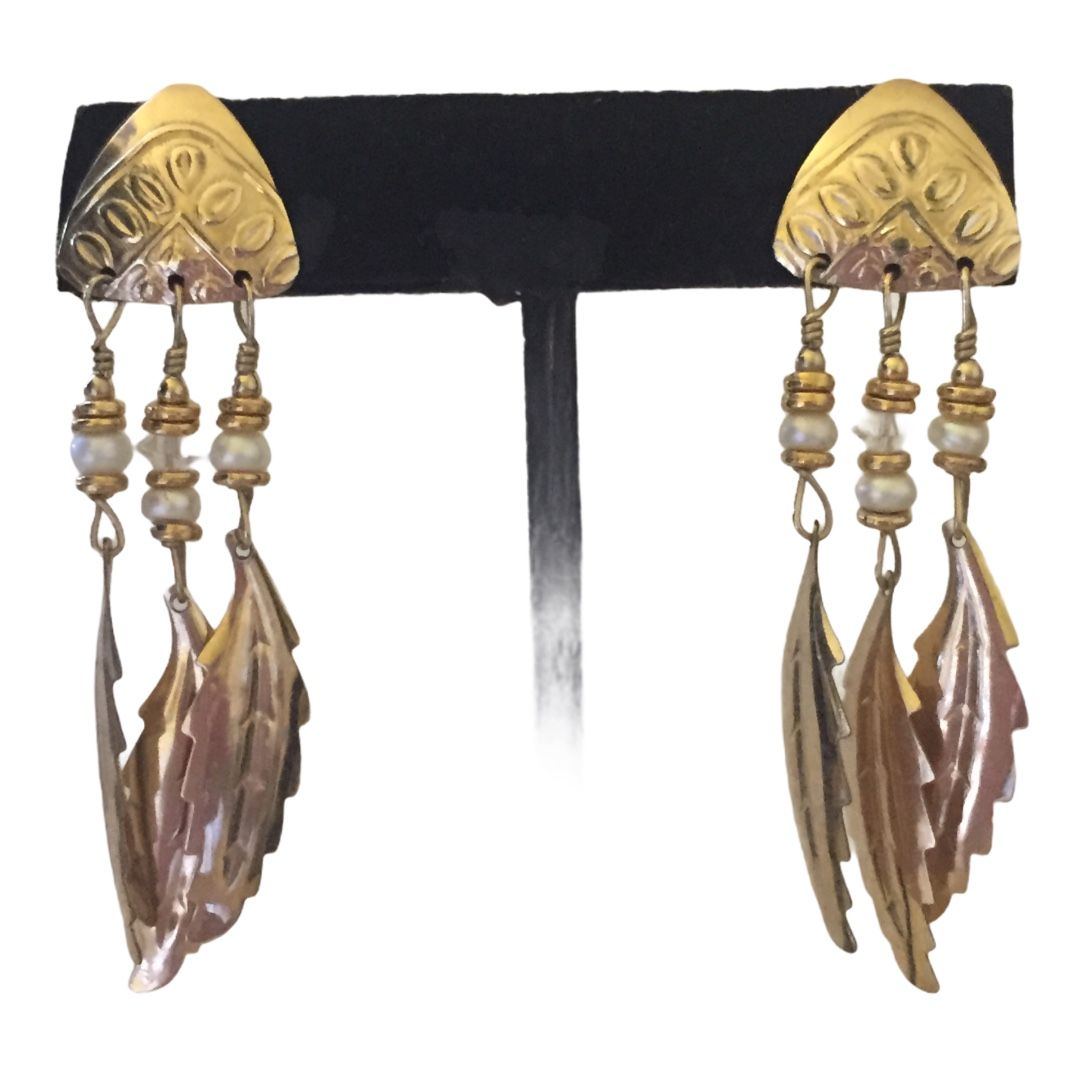 Beautiful Tabra Feather Fresh Water Pearl Earrings
July 23, 2021
Rare Fishel Nessler Sterling Deco Earrings
$89.00
These are gorgeous c. 1920s sterling Deco-style screwback earrings by Fishel Nessler. The earrings feature a six-sided faceted black rhinestone flanked by tiny chaton-cut rhinestones. These
rare earrings are marked Silverite, Sterling, and FN & Co. Fishel, Nessler & Co. was founded New York, New York in 1885. In 1910, the company was forced into bankruptcy. The accounting of said action in an interesting read in WWD. In 1935, the company celebrated its Golden Jubilee. Beyond that date, no further mention of the company's history is noted.
1 in stock
• SKU: FN-ER-2021-07-23-11.34.41-20s-vjs-2
• Designer or Maker: Fishel Nessler
• Mark: Sterling, Silverite FN & Co.
• Style: Screw-back earrings
• Circa Date: 1920s
• Condition: There are about five darkened stones.
• Age Group: Adult
• Color: Silver
• Material: Sterling silver, crystal
• Size or Measurement: Approx. 1/2″
• Type: Fishel Nessler, Sterling Fishel Nessler, Sterling Silverite Earrings, FN & Co. Vintage Deco earrings, Screw-back earrings.