Fabulous Monet Charm Bracelet with Seven Charms
August 2, 2022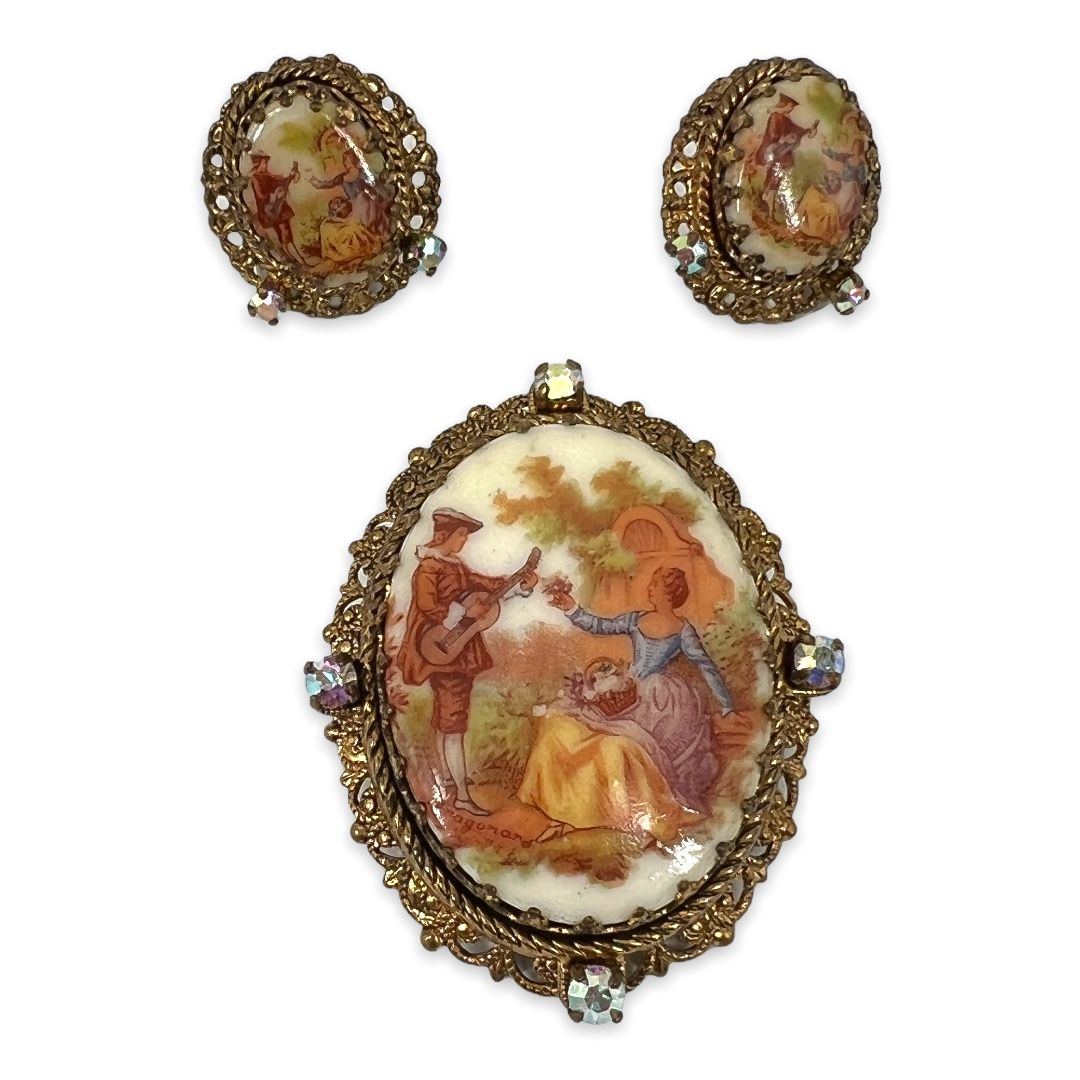 West German Colonial Motif Brooch and Earring Set
August 2, 2022
Silver tone Whiting & Davis Grape Motif Clip Earrings
$22.00
The grape motif has been popular with fashion jewelry houses for decades. These oval-shaped Whiting & Davis silver-tone grape motif clip back earrings are no exception. They feature a textured oval surface surmounted by a bunch of grapes motif. Perfect for someone getting married in the wine country, a wedding party or a attending a fabulous wine tasting. Be sure to write us if you are in need of sever grape motif vintage jewelry pieces!
1 in stock
• SKU: WD-ER-2022-07-30 16.01.45-50-vjc-a-2
• Designer or Maker: WHITING & DAVIS
• Mark: WHITING & DAVIS
• Style: Clip back
• Circa Date: 1950s
• Condition: Very good. Minor surface discoloration on the back of earrings.
• Age Group: Adult
• Color: Silver
• Material: Brass, silver-tone plate
• Size or Measurement: Approx. 1 3/16″ t.l. x 3/4″ w.
• Type: 1950s, 1950s clip back earrings, Whiting & Davis earrings, Whiting & Davis grape motif earrings, 1950s Whiting & Davis earrings.