Vintage Mexican Sterling Bangle Set
May 5, 2022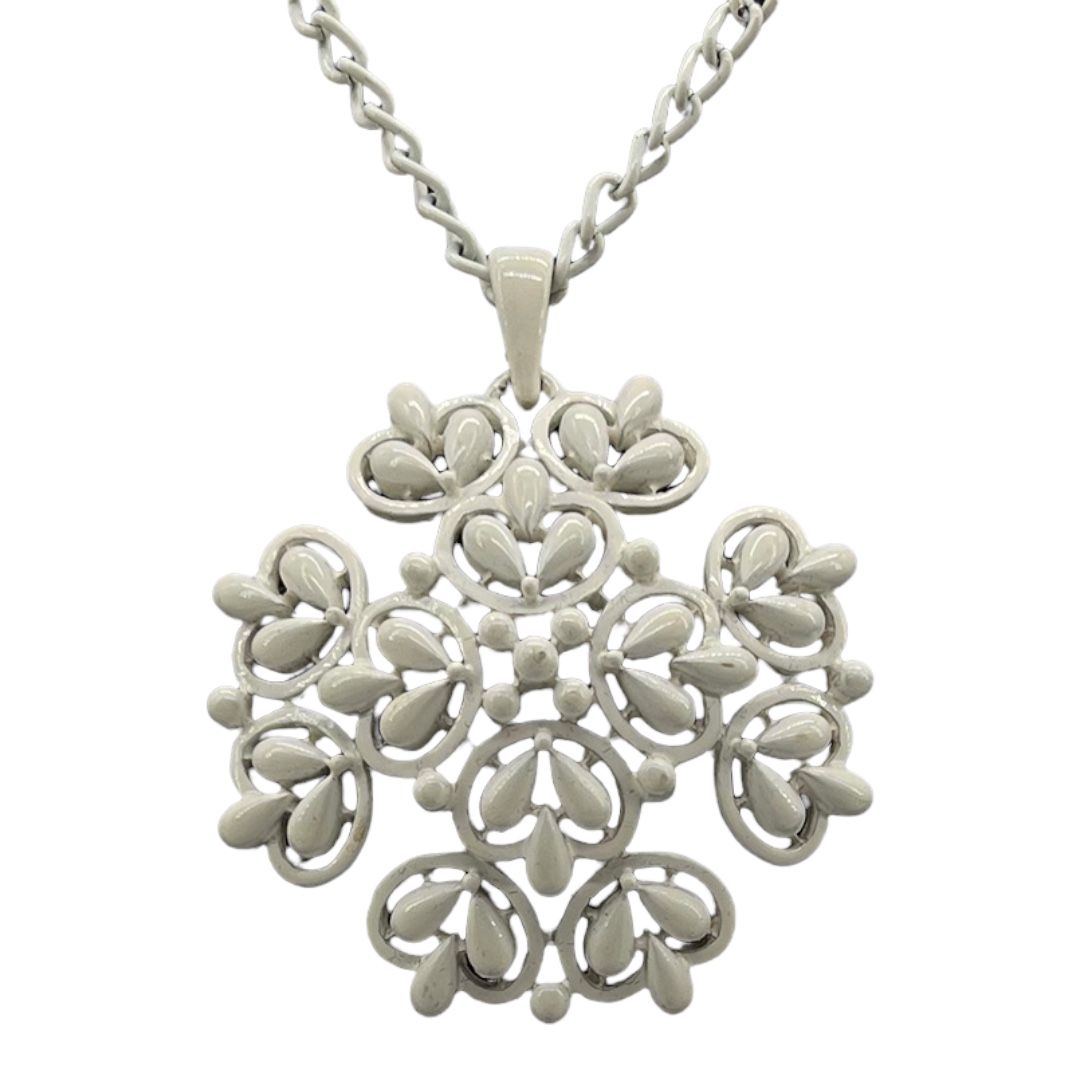 1960s Trifari White Enamel Necklace
May 6, 2022
Trifari Milk Glass Collar Necklace
$59.00
Lovely vintage Trifari milk glass necklace features marquis-shaped cabochons set in golden links. Each section consists of two stones to allow for flexibility. Great for summer or beach wear.
1 in stock
• SKU: TR-NE-2022-04-26 14.31.45-50-tjs-a-4
• Designer or Maker: TRIFARI
• Mark: Trifari © with copyright
• Style: Necklace
• Circa Date: 1950s
• Condition: Excellent
• Age Group: Adult
• Color: Gold, white.
• Material: White metal, gold-tone plating, glass.
• Size or Measurement: Approx. 15 1/2″
• Type: Vintage Trifari, crown Trifari, Trifari jewelry, Trifari necklace, Trifari milk glass necklace, 1950s necklace, Trifanium plate, vintage necklace, 1950s jewelry, 1950s Trifari jewelry, crown Trifari, Vintage jewelry, Vintage jewellery, vintage costume jewelry
Related Images: