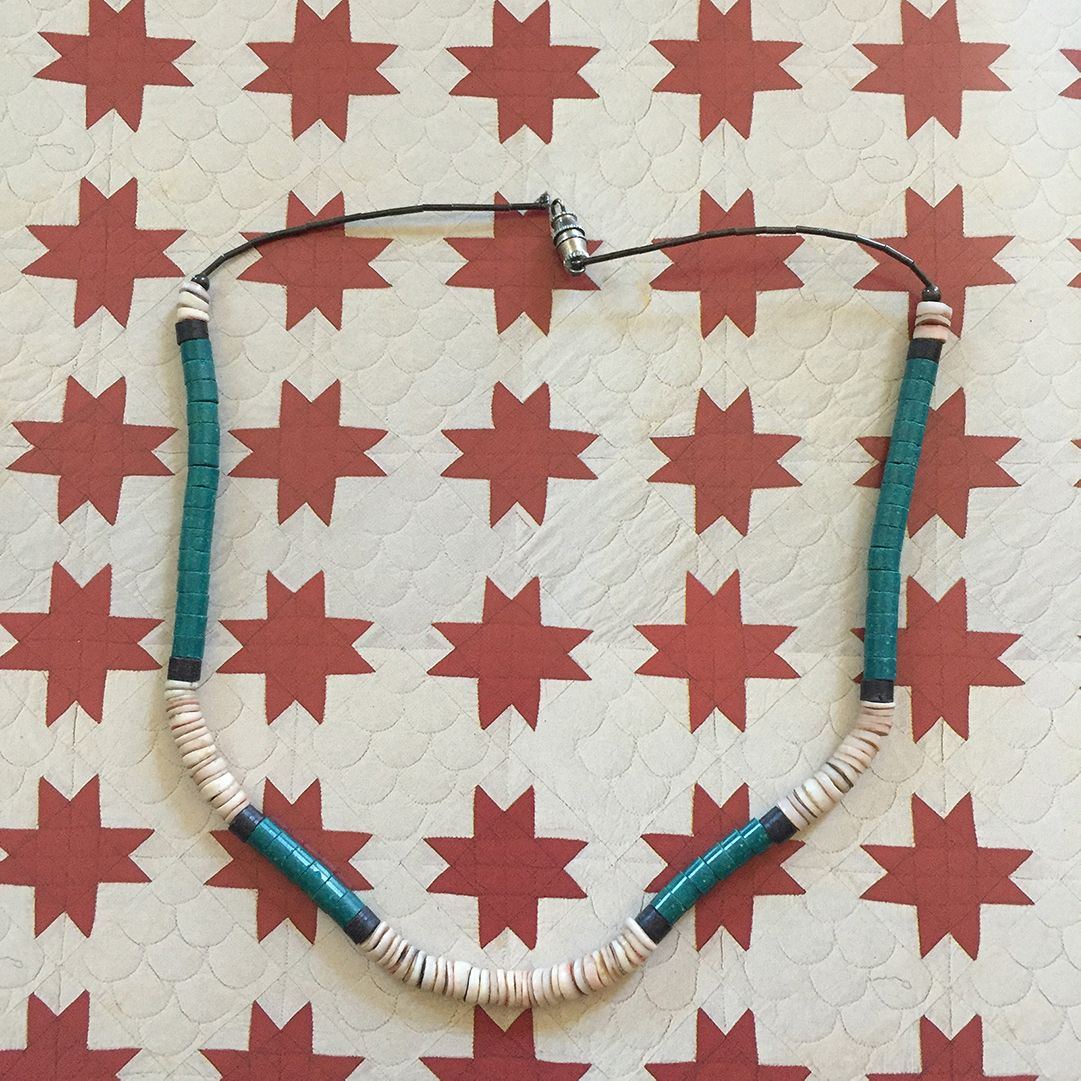 Vintage Southwestern Style Shell and Turquoise Necklace
July 5, 2021
Vintage 1970s White Enamel Double Chain Milkglass Pendant Necklace plus Free earrings
July 5, 2021
Large Silver Tone Vintage 1970s Pendant Necklace with Concentric Circles
$84.00
Fabulous large pendant constructed with three concentric circles suspended from a highly polished elbow-shaped surmount. The snake chain adds a dimension of sleekness for a truly modernistic design. Highly polished on both sides. If you love some of the 1970s styles from Trifari and Napier during this period, you will love this piece.
1 in stock
• SKU: UN-NE-04252015_71-70s-vjc-a-4
• Designer or Maker: Unknown
• Mark: None
• Style: Pendant
• Circa Date: 1970s
• Condition: In excellent vintage condition. There may be some very minor surface wear on each plaque link, but it doesn't appear to have been worn.
• Age Group: Adult
• Color: Silver
• Material: brass, silver tone plate
• Size or Measurement: Pendant measures approx 3 1/2″ with a two link drop from elbow-shaped surmount. Necklace chain measures approximately 17″.